Breast Screening Study Finds No Benefit from Ultrasound in Patients with Non-Dense Breasts
Supplemental ultrasound screening only benefited those with dense breasts
BY EVONNE ACEVEDO
September 22, 2021
---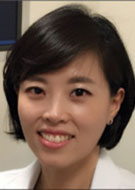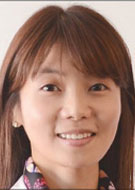 ---
Note: This story is part of an RSNA Special Focus section on breast cancer screening. The other two stories are listed below.
A Korean screening study in women at average risk for breast cancer demonstrates that, while adding supplemental ultrasound to mammography with tomosynthesis can potentially depict more cancers, it appears to only benefit women with dense breasts.
The study, published in Radiology, included 1,003 women who underwent digital mammography with digital breast tomosynthesis (DM/ DBT) combined with whole-breast ultrasound. Nine cancers were detected with mammography and tomosynthesis and ultrasound (US) identified three more cancers that were not depicted on DM/ DBT.
Those three additional cancers were identified only in women with dense breasts.
"A high percentage of women across Asian countries, including those from Korea, have dense breasts," explained author Jung Min Chang, MD, PhD, professor of radiology at Seoul National University Hospital. "Digital breast tomosynthesis is not a standard of care in Korea — instead, whole-breast ultrasound screening is the most popular supplemental tool."
Although having the choice of multiple imaging modalities could be of benefit, questions remain as to how and which among the available modalities should be used for screening populations, Dr. Chang said.
"Whole-breast screening ultrasound is a good option for screening women with dense breasts without concerns related to ionizing radiation and intravenous contrast agents," she said. "However, the diagnostic benefit of ultrasound is limited owing to the high abnormal interpretation and false-positive rates. Since both DBT and ultrasound are supplementary tools for mammography, and their usage is associated with additional cancer detection, we wanted to understand whether some women would need further screening ultrasound after DBT."
Study Included Patients With Wide Variety of Breast Density
While many previous studies focused only on supplemental screening for women with dense breasts, Dr. Chang's team sought answers across all mammographic densities. In the 1,003 women in this study, breast density was classified as fatty in 73, scattered fibroglandular in 254, heterogeneously dense in 469 and extremely dense in 207.
"Following subgroup analysis, our results identified three additional ultrasound-detected cancers in women with dense breasts, and no benefit was observed in women with non-dense breasts," Dr. Chang said. "We believe our study supports the current guidelines that recommend supplemental screening only in women with dense breasts."
Dr. Chang's team was surprised at the additional cancer detection rate of ultrasound after negative interpretation on DM/DBT.
"We did expect a lower number of additional detections after negative DBT than that following negative mammography," said Ann Yi, MD, assistant professor at Seoul National University Hospital and the study's lead author. "This is because DBT generally shows better performance than mammography and even detects smaller-sized invasive cancers. However, additional gain after negative DBT was similar to that in previous reports that evaluated supplementary ultrasound after negative mammography — the additional cancer detection being 3 to 4 per 1,000 screens."
As has been the case in previous studies, the authors noted, higher detection of small cancers on ultrasound is accompanied by substantially more false-positive examinations and a lower positive predictive value for biopsy compared with that of mammography.
In this study, ultrasound led to 165 additional abnormal interpretations — worth considering when recommending that patients undergo biopsy.
"Decisions on whether and which adjunctive imaging should be considered may be guided by the tradeoff between additional cancer detection and false-positive findings," the authors advised. This study's cohort was relatively small, and the authors note that further investigation is warranted.
"Nevertheless, while we believe that there is still room for ultrasound to depict more cancers in women with dense breasts, we believe that there is little or no gain of additional ultrasound after DBT in average-risk women with non-dense breasts," Dr. Chang said.
For More Information
Access the Radiology study, "Addition of Screening Breast US to Digital Mammography and Digital Breast Tomosynthesis for Breast Cancer Screening in Women at Average Risk."
Read the accompanying Radiology editorial, "Closing the Chapter on Supplemental Breast Cancer Screening with US," by Habib Rahbar, MD.
Read a Radiology Letter to the Editor, "Is It Really Time to Close the Chapter on Screening Breast US?" submitted by Paula B. Gordon, MD, and Wendie A. Berg, MD, PhD.
Read previous RSNA News stories on breast screening: