My Turn: RSNA's Global Leadership Paves the Way for Future Generations
Radiology should aim to provide equal clinical training and research resources throughout the world
BY CLAUDIO SILVA, MD
September 28, 2021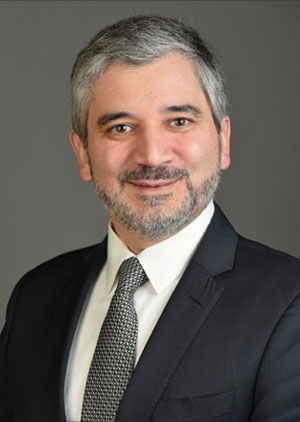 Academic radiology is one of the most fulfilling aspects of our specialty. The possibility to create new knowledge, educate future generations, pass along updates to colleagues, and develop the drive, passion and skills to test new technologies that lead to better care for our patients, is the energy and fuel that lights many of our careers.
However, this is not easy to do in many countries. Dealing with extreme radiologist shortages in addition to limited equipment availability and overwhelming needs are challenges that need to be addressed. Also, barriers to access clinical training and research resources can be intense in many countries. Indeed, we should aim to provide equal access to high quality care, no matter where we practice radiology.
Networking with colleagues, academic institutions and radiological organizations may assist in this effort and reduce these inequities. For decades, RSNA has had a mission to connect with radiologists around the world. That mission is evident in every activity the Society develops, from the RSNA annual meeting to the smaller virtual meetings in which RSNA faculty, staff and volunteers discuss how to address these needs. Members enjoy multiple opportunities to benefit from these programs by participating as attendees or faculty in the Introduction to Research for International Young Academics (IRIYA) program, the Derek Harwood-Nash (DHN) Fellowship, Global Learning Centers (GLC), Spotlight Courses, and research and education grants through the R&E Foundation, among others. All RSNA committees represent a diverse set of members, and several are specifically designed to meet the needs of our international community.
I have been blessed with the opportunity to access many of these programs, including IRIYA during my last year of residency, DHN later in my career, and more recently as a member of the Committee for International Radiology Education (CIRE), which I have chaired for the last three years. It has been eye-opening to witness the challenges and barriers radiologists worldwide face in order to train, learn, educate and provide the best possible care for their patients. Seeing that so many radiologists are willing to lend a hand, devote time and resources, and be part of a global radiology community never ceases to amaze me. And above all, the overwhelming support of RSNA Board members, staff and volunteers who are open to new ideas and fostering experiences that provide deeper insights is rewarding.
RSNA has grown to be an international association and provides the means and support to make these connections effective. In a world with fewer frontiers, we can and must continue to move toward quality-based, patient-centered care while nurturing diversity, inclusion — and above all — collaboration.
The global radiology community must have a seat at the table where decisions are made in each country. This scenario can only happen through mentorship by current leaders and decision makers to create advocates and develop future leaders in the specialty. In my opinion, RSNA provides a safe environment where experienced leaders can pass on their knowledge to younger generations and allow a nurturing atmosphere for radiologists ready to embrace teaching, research, outreach and advocacy to grow our specialty and its influence. The road is not simple, it will be steep and winding, but I am sure that there are many radiologists around the world ready to, in the spirit of Robert Frost, take the path less traveled and make all the difference.