RSNA 2021 Trending Topics
RSNA 2021 offers wide variety of innovative education opportunities
BY JENNIFER ALLYN
November 25, 2021
---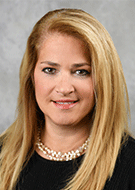 ---
RSNA 2021: Redefining Radiology brings attendees a wealth of educational opportunities, both in-person and virtually. Following last year's all virtual program, RSNA returns with a strong in-person program and meeting experience for attendees to focus on the latest breakthroughs in medical imaging.
With more than 450 educational and scientific courses and a strong lineup of plenary speakers, RSNA 2021 provides the opportunity for attendees to refresh their knowledge and delve into the latest research. This year, attendees will find a variety of session formats in addition to the traditional lecture, including debate, hands-on and interactive. RSNA 2021 is also the perfect chance to reconnect with peers and colleagues from around the world and visit the first-class Technical Exhibits to see radiology's cutting-edge technology.
Those unable to attend RSNA 2021 can access the Virtual Meeting with live-stream and on-demand sessions that can be viewed as they happen or at your convenience throughout the week. All attendees registered for virtual access can watch the virtual content through April 30, 2022.
To help attendees plan their schedules for RSNA 2021, Laura W. Bancroft, MD, chair of the RSNA Annual Meeting Program Planning Committee offers a preview of the trends, hot topics and innovative research in each of the subspecialties that meet the educational needs for all career-stages in radiology.
"The RSNA 2021 annual meeting scientific sessions are loaded with world-class research presentations from around the globe," Dr. Bancroft said. "Artificial intelligence remains a hot and impactful topic across the entire specialty, with sessions wholly devoted to AI in breast, cardiac, GI, informatics, MSK, neuro and physics."
"In addition, there is a wide variety of research on COVID-related imaging and successful international practice changes made in response to the pandemic," Dr. Bancroft said. "Our patients, radiologists, radiation oncologists and medical physicists have all been impacted by the COVID pandemic."
Watch Dr. Bancroft discuss the trends and hot topics at RSNA 2021:
Multiple subspecialty educational courses and scientific presentations focus on cardiovascular, chest and vascular imaging abnormalities in COVID-19, as well as correlation with clinical outcomes, including A Multi-Society Approach to Advance Research on COVID-19 and Other Diseases and the presentation of the results from the RSNA COVID-19 AI Detection Challenge.
Dr. Bancroft also identified cost-effectiveness research for stroke imaging and prostate biopsies as well as outcomes-based studies focused on obtaining the best results for patients.
She also notes that researchers are presenting several sessions on the diagnostic performance of classification systems for tumors, including BI-RADS, LUNG-RADS, PI-RADS, LI-RADS, O-RADS and GI-RADS as well as adverse cardiac events prediction using CAD-RADS.
In particular, Dr. Bancroft encourages attendees to make use of the breadth of topics to personalize their attendance.
"RSNA remains the world's largest medical imaging meeting and you should make this your meeting. With a wide breadth of educational and scientific courses and electronic educational exhibits for CME credit, you can customize the RSNA meeting to fit your practice," Dr. Bancroft said.
A sampling of some of the impactful presentations selected by Dr. Bancroft include:
• Survival Outcomes Of Preoperative Breast MRI In Women With Breast Cancer Aged ≤35 Years: A Matched Cohort Study
• Pre-operative Radiomics Model For Prognostication In Resectable Pancreatic Adenocarcinoma: Multi-institutional Development And External Validation
• CT Findings And Patterns Of Electronic Cigarette Or Vaping Product Use-associated Lung Injury, A Multicenter Cohort Of 160 Cases
• Cost-effectiveness Of Emergency Short Protocol Brain MRI After Negative Head CT For Patients With Mild And Unspecific Neurologic Symptoms
• A Multi-center Study Based On Artificial Intelligence To Revise ACR TI-RADS Risk Stratification Of Thyroid Nodules: Diagnostic Accuracy And Utility
• Diagnostic Impact Of MR Neurography Of Lumbosacral Plexus For Failed Back Surgery Syndrome With Outcomes Analysis
For attendees who are participating in RSNA 2021 virtually, the options are still plentiful and the educational sessions are still diverse.
"I encourage virtual attendees to use the chat function to ask questions from the speakers and experts, and to virtually connect with friends and colleagues around the globe," Dr. Bancroft said. "Be sure to watch live during the meeting or catch up with on-demand courses after a day's work, anytime."
Click on the subspecialties below to preview the trends and research available at RSNA 2021.
Look for these additional program highlights in each subspecialty.
For More Information
Register for the meeting at RSNA.org/Annual-Meeting.
Review the RSNA 2021 Program at RSNA2021.RSNA.org.
Read RSNA News stories about RSNA 2021:
Annual Meeting Program Planning Committee
Information for this preview was provided by the RSNA Annual Meeting Program Planning Committee members:
Laura W. Bancroft, MD, chair
Jorge A. Soto, MD, vice chair
Subcommittee chairs:
Adina L. Alazraki, MD, Pediatric Imaging
Ronald S. Arellano, MD, Vascular Imaging
Robert D. Boutin, MD, Musculoskeletal Imaging
Julius Chapiro, MD, Interventional Radiology
Guang-Hong Chen, PhD, Physics
Fiona Gilbert, MD, Breast Imaging
Ajay Gupta, MD, Neuroradiology
Stella Kang, MD, MSc, Noninterpretive/ Practice Management
Sung Kim, MD, Radiation Oncology
Tabassum A. Kennedy, MD, Head & Neck
Deborah Levine, MD, Reproductive Imaging
Sabala Mandava, MD, Associated Sciences/ASRT
Christopher J. Roth, MD, Imaging Informatics
Mitchell E. Tublin, MD, Genitourinary Imaging
Ioannis Vlahos, MRCP, FRCR, Chest Imaging
Scott D. Steenburg, MD, Multisystem
Zhen Jan Wang, MD, Gastrointestinal Imaging
Eric E. Williamson, MD, Cardiac Imaging
Katherine Zukotynski, MD, PhD, Nuclear Medicine & Molecular Imaging