Researchers Study Patient Reactions to Contrast Agents
Radiologists play role in identifying, reducing and preventing allergic reactions
BY JENNIFER ALLYN
March 23, 2020
---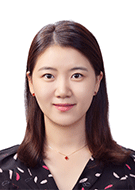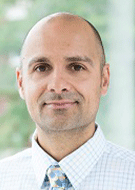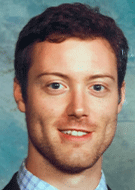 ---
An excerpted version of this article appears below. Read the full article in the April print issue of RSNA News and access the Radiology study linked below.
As contrast media use continues to grow worldwide, so does the occurrence of hypersensitivity reactions (HSRs), or immediate allergic reactions, in patients.
It is estimated that half of the approximately 88 million CT scans conducted each year include the use of iodinated contrast media (ICM). Most ICM reactions are mild, however ICM can cause serious, life-threatening symptoms in rare cases.
While the rate of HSRs to contrast agent use remains very low, it is essential for radiologists to be aware of HSRs, to identify patients at high risk of reactions and to reduce the risk of a reaction if possible, according to recent Radiology research led by Min Jae Cha, MD, clinical assistant professor in the Department of Radiology at Chung-ang University Hospital, Seoul, Korea.
The study examined ICM use and the value of preventative measures for ICM-related reactions in almost 200,000 patients.
Genetics May Play a Role in Allergic Reactions
In the Radiology study, Dr. Cha and colleagues examined prevalence, patterns, risk factors and preventive measures for ICM–related HSRs with a goal of helping establish future guidelines for safe usage of ICM.
In a multicenter study in Korea, 196,081 patients underwent ICM administration over an eight-month period. The occurrence of HSRs were recorded with an overall prevalence of .73% or 1,433 of the 196,081 cases. For 1,238 of these patients, this was the first occurrence of an HSR during imaging.
"HSRs to iodinated contrast media are rare, but many of them are still preventable," Dr. Cha said. Most of the HSRs were classified as mild (83.2%), while 15.6% were rated as moderate and 1.2% were severe. The prevalence and severity of HSR differed according to the ICM products used.
The study found that family history as well as previous individual history of reaction to iodinated contrast agents suggests a genetic predisposition to allergic reactions. Those who underwent imaging with ICM without an HSR within the past decade had a lower risk of an allergic reaction. For the 570 patients who had experienced an HSR to ICM in the past, 541 of them received preventive measures before ICM administration, such as administering an antihistamine or an antihistamine with corticosteroids, or having a change of ICM. HSR recurred in 195 patients, while 375 of the patients did not show any symptoms of recurrent HSR.
"It is of great help if high-risk patients know that they have high probability of experiencing recurrent ICM-related HSRs," Dr. Cha said. "In our study, changing of culprit ICM and premedication with antihistamine were two effective preventive measures to prevent recurrent HSR."
Allergy Skin-Testing for Patients with Previous HSRs to GBCA
For patients who have experienced a prior HSR to a gadolinium-based contrast agent (GBCA), investigators have studied three methods to reduce the rate of subsequent HSR including corticosteroid pre-medication, empirically switching the GBCA used, and conducting allergy skin tests.
During RSNA 2019, Daniel Walker, MD, chief radiology resident at the University of Ottawa, Ontario, Canada, presented the results of a recent systematic review and meta-analysis of research studies, case series and case reports of patients with HSRs to GBCA who underwent repeat exposure to GBCA. The analysis included 24 studies with 120 patients.
For the first analysis, 72 patients with previous mild or moderate HSRs to GBCA who had not had an allergy skin test, underwent repeat exposure to the same contrast agent following corticosteroid premedication. The calculated overall breakthrough reaction rate to the same GBCA despite the use of adequate corticosteroid premedication was 36%.
"Patients with a history of GBCA HSR should be expected to experience another reaction at repeat GBCA injection with moderate frequency despite the use of adequate corticosteroid premedication and radiologists should be prepared to manage these acute care situations according to institutional, national or international management practices for acute HSR," Dr. Walker said.
For the second analysis, the investigators evaluated patients with a history of HSR who underwent repeat exposure to an empirically selected alternative GBCA. They also studied patients who underwent repeat exposure to a GBCA-selected alternative after allergy skin-testing was used to predict an alternative GBCA to which the patient would not react.
Neither strategy has been well studied, Dr. Walker said. There were no statistically significant differences comparing the breakthrough reaction rate when using the same GBCA which elicited the first HSR (with corticosteroid premedication) to the hypersensitivity reaction rate when empirically switching GBCAs or using allergy skin testing to pre-select a GBCA for the subsequent administration, he said. Nevertheless, of 22 patients with a prior HSR to GBCA who underwent allergy skin testing, only one had a subsequent HSR when exposed to a negatively skintested agent.
"Allergy skin testing shows promise to reduce rates of HSR at repeat GBCA injection," said Nicola Schieda, MD, associate professor of radiology, University of Ottawa, and lead investigator on the study. "However, more analysis through adequately powered studies is required. Similarly, the use of empirically selecting an alternative GBCA is not well studied and requires further analysis."
For More Information
Access the Radiology study, "Hypersensitivity Reactions to Iodinated Contrast Media: A Multicenter Study of 196,081 Patients."
RadiologyInfo Offers Contrast Resources  for Patients 
The RSNA/ACR patient information website, RadiologyInfo.org, offers patient resources on contrast materials, including:
• What are contrast materials and how do they work?
• Which imaging exams usecontrast material?
• How safe are contrast materials?
• Side effects and adverse and allergic reactions.