Vote for Topics to be Featured in Fast 5 Session During RSNA 2020
Deadline is July 20 to vote for up to five topics.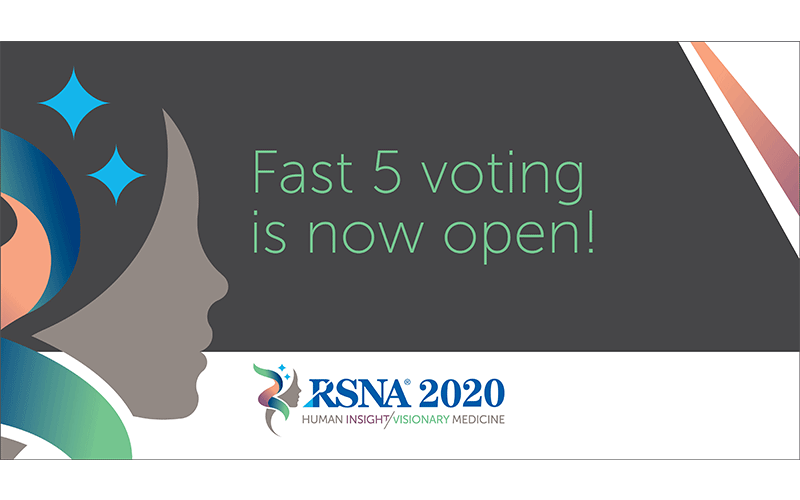 Voting is open for the Fast 5 Session during RSNA 2020.
Your colleagues from around the world have submitted topics for consideration to participate in this engaging, fast-paced session that allows five speakers five minutes to speak on the topic of their choice. Your votes will determine which five topics and accompanying speaker will be featured during RSNA 2020.
Topics submitted for consideration cover a wide range of non-clinical topics and reflect the RSNA 2020 theme, "Human Insight/Visionary Medicine."
Fast 5 Session voting will remain open until Monday, July 20, at 11:59 p.m. Central Time (CT).
After voting, please share the link on social media using #RSNAFast5 to encourage your colleagues to vote as well.
For More Information

Last year's Fast 5 Session included a variety of topics that addressed current radiology strategies and predicted future trends. Read about the Fast 5 presentations from RSNA 2019, as covered in Daily Bulletin.