Managing Change is Central to Evolving Role of Radiology Leaders
Complexity, consolidation and mounting workloads require a new leadership style
BY RICHARD DARGAN
April 13, 2020
---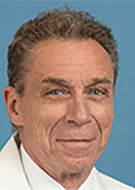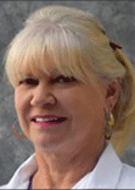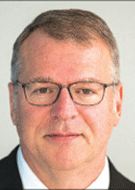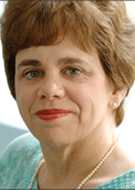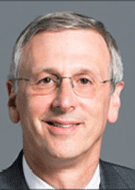 ---
This is the second in a series of RSNA News articles on leadership in radiology. Read part one and look for the next article in the July print issue.
As chair of the radiology department at the University of Kentucky in Lexington since 2007, M. Elizabeth Oates, MD, remembers when the radiology department was relatively easy to find.
"In the old days, you would go to one place," said Dr. Oates, also the Rosenbaum Endowed Chair of Radiology and chief of the Division of Nuclear Medicine and Molecular Imaging. "The film library was there, the machines were there, everybody was there."
Now, with imaging so central to medical diagnosis and treatment, radiology's footprint covers virtually the entire medical center complex and the satellite facilities.
"Radiologists are everywhere," Dr. Oates said. "Radiology is a huge, complex machine that's tied to everything that happens in both the hospital and the outpatient setting. We touch easily 80% of all patients."
That high profile is reflected in the increased complexity of the profession. Radiology leaders oversee departments that are expected to provide round-the-clock coverage to a growing pool of patients. Experts in finance and information technology have become essential components of the radiology operation. Many departments even have computer coders who specialize in radiology.
For radiology leaders, the complex environment represents an enormous challenge, especially with a wave of radiologists retiring, leaving both academic centers and private practices short-staffed. Productivity benchmarks continue to increase even as reimbursement falls. The demands put significant pressure on radiology leaders.
"We've had to learn how to do more with less and be more efficient," said Vincent P. Mathews, MD, chair of radiology at the Medical College of Wisconsin in Milwaukee and president-elect of the American Board of Radiology. "That's part of leadership. You have to manage change, and in medicine, change has really accelerated over the last 10 years."
Taking a Team-Based Approach
Leaders like Dr. Mathews say changes in the industry have resulted in a new style of leadership as one that focuses on problem solving. It means turning away from the so-called unitary leadership model of the past when the chair was an all-powerful decision maker, to a more decentralized, team-based approach.
"As a chair you now need to be able to run what I call a large-scale service operation, which means you have to build a trusted cadre of managers whom you can delegate to and you have to make sure they are trained to do what you're asking them to do," said Dieter R. Enzmann, MD, chair of radiology at the University of California in Los Angeles.
The times are also creating challenges to the status quo, said Michael P. Recht, MD, radiology chair at NYU Langone Health in New York City. The department recently scaled back its productivity targets after years of aiming for the 50th percentile as measured in relative value units (RVUs) derived from the Society of Chairs of Academic Radiology Departments survey.
In February 2020, the NYU Department of Radiology announced it would be lowering its productivity target by about 7%. The change would put the department back to 2015-2016 productivity levels.
"I believe that we've reached a point where we have to go back," Dr. Recht said. "I think the workload is greater than it should be."
While he acknowledges that the economics of such a move are challenging, Dr. Recht insisted that the stakes are too high to be complacent.
"Every year, RVU benchmarks increase and I think chairs have to take a stand and say that this is not what we signed up to do," he said. "We can't tell everyone to just do clinical work. Radiologists need to create time to talk with their referring physicians, go to interdisciplinary conferences, perform research and fulfill their educational mission, and that's what we've done. Hopefully we will be successful and maybe start a trend."
Delegating to Non-Radiologist Staff
Other measures to ease radiology workloads include hiring more non-radiologist staff members to handle some of the time-consuming tasks that can take radiologists away from image interpretation. At NYU Langone, Dr. Recht has brought in reading room coordinators to handle the phones and address IT issues.
Many practices have discovered the value of radiologist assistants (RAs), physician assistants (PAs) and other physician extenders in helping to ease radiologists' workloads. Coastal Radiology Associates, a small radiology practice in New Bern, NC, has two RAs and one PA on staff and is looking to hire another PA.
"Radiology extenders are going to flourish in the coming years," said Catherine J. Everett, MD, MBA, president and managing partner of Coastal Radiology. "We couldn't survive without them."
Dr. Everett said that consolidation, a growing trend in radiology, offers benefits and drawbacks for practices. A practice that joins a larger entity risks losing its culture and mission, and the loss of autonomy can adversely affect an individual radiologist's job satisfaction, she said. But partnerships can also help smaller practices address limitations in service. That was the case in 2016 when Dr. Everett's group made a deal with Radiology Partners — the largest onsite radiology practice in the U.S. — for nighttime coverage.
"A big reason we partnered with them was that we couldn't provide night coverage with a relatively small group and still provide the subspecialty coverage during the day," Dr. Everett said.
Changes in medical education are also being considered to help address the radiologist shortage, although the impact of those measures can take years to assess. At the University of Kentucky, the first course the medical students take has been renamed "Clinical Anatomy and Radiology," and much of the anatomy teaching has been linked to imaging. In addition, the medical center recently won approval to expand their diagnostic radiology residency program from six to eight residents per year.
"Our institution recognizes the need for radiologists in the region and nationally, so we will be producing more diagnostic radiologists every year," Dr. Oates said.
Radiology leaders are also incorporating technology into their departments to increase efficiency. Informatics innovations such as radiology-pathology correlation improve workflow, while artificial intelligence (AI) applications are expected to help significantly as they become fully incorporated into departments.
"Radiology has benefited from disruptive technologies all along, with CT, MR, all the different interventional advances, and certainly now with artificial intelligence," Dr. Mathews said. "Everybody is trying to understand how to utilize AI in our practices. It's developed more slowly than maybe people predicted initially, but it's still evolving and is going to be one of the major areas of focus in managing change over the next decade."
Leading Change
Change is constant in radiology and the challenges facing leaders will continue to evolve, although perhaps not at the pace of the last decade. Dr. Enzmann said he believes the profession is at a punctuation point, a period of rapid change that will be followed by a stretch of relative calm, in line with the evolutionary theory of "Punctuated Equilibrium." Whether that happens or not, radiology leaders urge their fellow radiologists to remember that they all have a role in helping the profession remain vital.
"All physicians are looked up to as leaders, whether it's from technologists, nurses, students or patients, so we have to recognize that we have that role," Dr. Mathews said. "It's every physician's responsibility to be involved in leadership. When you come forward in that role, come forward not only with problems but with solutions. That's a big part of being a leader.