The R&E Foundation funds radiologic research through four different grants that support the brightest minds in radiology across all stages of their careers.
Find the grant that's right for you.
Research Scholar Grant
Deadline: Jan. 15, 2020
Funding from this grant is exclusively for junior faculty members. The objective is to establish them as independent investigators by supporting the collection of preliminary data for future projects.
Resident/Fellow Research Grant
Deadline: Jan. 15, 2020
This grant funds trainees who aren't professionally established while they learn more about the principals of scientific investigation, as well as research techniques and methods.
Research Seed Grant
Deadline: Jan. 15, 2020
This grant funds investigators who wish to gain experience in defining objectives and testing hypotheses in preparation for bigger grant applications to corporations, foundations and government agencies.
Medical Student Research Grant
Deadline: Feb. 3, 2020
Funding from this grant is for medical students only. Recipients will gain research experience in medical imaging including defining objectives, developing research skills and testing hypotheses.
About the R&E Foundation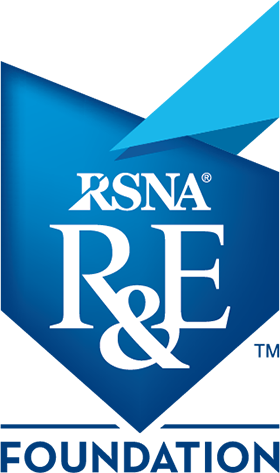 Our Research & Education Foundation provides a critical source of support for investigators. Since the Foundation's inception in 1984 we've awarded over 1,450 grants. That's more than $60 million in funding for radiology research and improving patient care.