How Does Concussion Differ in Women Versus Men?
Research is beginning to shed light on how sex differences may affect this brain injury
BY JENNIE MCKEE
February 20, 2023
---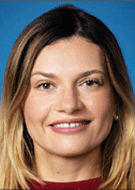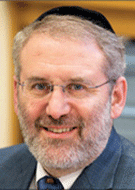 ---
RSNA News highlights the research in neuroradiology that supports brain health. See links to other stories discussing brain health and imaging at the bottom of the page.
Concussion research and return-to-play guidelines in sports have long focused on male athletes. Recent calls for a more inclusive approach to how concussion is understood and managed are leading to a small but increasing number of studies on how differences between the sexes may influence the effects of concussion. These studies are revealing ways in which the experience of concussion may vary.
"While the results are mixed, meta-analyses have demonstrated that, in general, women have reported more symptoms in the acute phase of a mild traumatic brain injury (mTBI) and have been found to be at greater risk for prolonged recovery," said Anna V. Trofimova, MD, PhD, assistant professor of radiology and imaging sciences at Emory University in Atlanta and a pediatric neuroradiologist at Children's Healthcare of Atlanta.
Dr. Trofimova studies traumatic and non-traumatic brain injury. She received a 2018 RSNA Research Grant for a study that analyzed altered brain connectivity in patients with concussion-induced visual vertigo syndrome.
In a literature review, Dr. Trofimova noted a 2019 Journal of Neurotrauma review, which looked at 156 published studies comparing outcomes in females and males following TBI.
"The authors showed that 60% of published studies of mild to moderate TBI found worse outcomes in women compared to men, and only 9% of the studies reported better outcomes in women," she said.
Data have also been published from prospective multi-center longitudinal studies, noted Dr. Trofimova, such as the work performed by the Transforming Research and Clinical Knowledge in Traumatic Brain Injury (TRACK-TBI) team, which is housed at the University of California, San Francisco.
"A 2021 study in JAMA Network Open reported the results of TRACK-TBI's analysis of a cohort of 2,000 patients with mTBI," she said. "Women were more vulnerable than men to persistent mTBI-related cognitive and somatic symptoms."
Based on these results, the study authors called for mTBI treatment to take a patient's sex and age into account, given that some women were found to be more predisposed to symptoms of post concussion 12 months after injury.
Concussion and White Matter Alteration
Another recent study on how sex differences may influence the effects of concussion focused on MRI-defined white matter microstructural alteration associated with soccer heading in men and women. The prospective cross-sectional Radiology study found that while women and men had similar exposure to heading, women had more widespread evidence of microstructural white matter alteration than men, pointing to a biologic divergence in brain response to repetitive trauma.
"This was the first study to report on sex differences related to subconcussive heading," said study author Michael L. Lipton, MD, PhD, professor of radiology at Gruss Magnetic Resonance Research Center, Albert Einstein College of Medicine and director for MRI Services at Montefiore Medical Center, both in the Bronx, NY. "The results support the notion that soccer, and even limited exposure to heading, are likely to be safe for most individuals; however, guidelines to prevent adverse effects, such as limits on exposure to head impacts must be determined separately for men and women," he said.
In addition to the imaging findings reported in Radiology, Dr. Lipton and his fellow researchers recently published a study in the Journal of Science and Medicine in Sport that suggests that sex differences may also exist for cognitive function after concussions. They reported that heading exposure over a 12-month period is associated with lower rates of short-term learning in women but not in men.
Arve Vorland Pedersen, a professor in the Department of Neuromedicine and Movement Science at the Norwegian University of Science and Technology (NTNU), authored a letter to the editor about the Radiology study. He wrote the commentary with input from Ragna Stalsberg, PhD, a sociologist and former soccer player who is an associate professor in health sciences in the Department of Circulation and Medical Imaging at NTNU.
In the letter, Prof. Pedersen argued that although men and women in the study performed equally as many headers, the relative exposure was greater for women.
"Every header is more impactful due to women being, on average, physically smaller," Prof. Pedersen said. "In general, compared to men, women's heads are smaller and their neck muscles are not as strong, but the same size and weight ball is used in soccer for both sexes. Women are thus less able to counteract the force. This results in a bigger relative impact on the woman's head."
Research Needs to Focus on Gender Distinctions
Future studies need to be adequately powered to detect sex differences, Dr. Trofimova stated.
"Objective measures of concussion, such as advanced imaging measures or blood biomarkers, are critical to ensure that concussion diagnosis is not based only on symptom reports," she said.
In addition, gaining a better understanding of comorbid clinical conditions that are known to complicate concussion recovery is a crucial part of studying concussions in men and women, she noted. "For example, a pre-injury history of migraine headaches is associated with protracted recovery after concussion and migraine is more prevalent in females," Dr. Trofimova said.
"Much of the debate and policymaking related to head impacts and concussion in sport is not based on rigorous evidence, or on any evidence at all," Dr. Lipton added. "Studies that stratify participants by sex are needed to correctly assess risk factors, interventions and outcomes," he said. "Identification of causative factors such as sex hormones or biomechanics could lead to discovery of basic mechanisms of brain injury and the subsequent targeting of these mechanisms to identify treatments."
For More Information
Access the Radiology study, "MRI-Defined White Matter Microstructural Alteration Associated with Soccer Heading is More Extensive in Women than Men."
Access the Journal of Science and Medicine in Sport study at www.jsams.org.
Access the Journal of Neurotrauma study at https://home.liebertpub.com/publications/journal-of-neurotrauma.
Access the JAMA Network Open study at www.jamanetwork.com.
Read previous RSNA News stories on brain health and imaging: