GAE: A Promising New Treatment for Knee OA
Recent studies indicate GAE reduces pain and improves quality of life
BY JENNIE MCKEE
March 22, 2022
---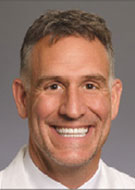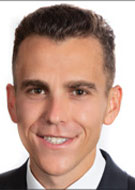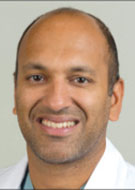 ---
Geniculate/genicular artery embolization (GAE) is a minimally invasive intra-arterial procedure originally developed to treat knee hemarthrosis. In recent years, interventional radiologists have started using GAE in patients with another condition: mild-to-moderate knee osteoarthritis (OA).
"GAE arrests the process of osteoarthritis, making it unique among interventions for knee OA," said David Prologo, MD, an interventional radiologist who has been performing GAE in knee OA patients for more than five years. Dr. Prologo is an associate professor at the Emory University School of Medicine in Atlanta. He also serves as chair of the Society of Interventional Radiology (SIR) Pain Management Clinical Specialty Council and principal investigator for the SIR Research Consensus Panel Proceedings on GAE.
"Other therapies, including medicines and steroid injections, seek to mask the symptoms of osteoarthritis to provide relief," Dr. Prologo said. "Not only do those other options not affect the progression and pathology of OA, but they also carry significant risks of side effects."
OA is the leading cause of chronic pain and disability in older people in the U.S. Roughly 37% of Americans aged 60 years and older experience chronic pain due to OA of the knee. Although surgery has proven to be an effective treatment of knee OA after conservative measures fail, operative intervention may not be desirable for many patients who wish to avoid invasive procedures and high risk for those with significant underlying medical comorbidities.
Knee OA is estimated to cost more than $27 billion annually in the U.S. and is expected to have a significant financial impact on the health care system in the future as the population continues to age and obesity rates surge.
Preliminary trials conducted in the past decade have demonstrated decreased pain as well as improved function and quality of life in knee OA patients after GAE, according to an article recently published in RadioGraphics.
"Given such success, GAE provides another minimally invasive treatment option for knee OA to patients who feel reluctant to undergo or are ineligible for surgery," noted lead author and researcher Daniel B. Heller, BA, of the University of Illinois College of Medicine at Rockford.
GAE Targets Vascular Causes of Inflammation
In GAE, the interventional radiologist selectively embolizes geniculate branches that correspond to the site of knee pain. The goal is to inhibit the vicious catabolic cycle of inflammation, cartilage destruction and sensory nerve growth of OA. Before catheterization, the general target for embolization is determined using palpation. The radiologist uses angiography to identify the appropriate genicular branches supplying the regions of hyperemia.
"The abnormal genicular branches may be hypertrophied relative to unaffected branches," Heller explained. "A microcatheter is advanced superselectively into the genicular arteries. Embolic material is delivered into the target vessel until appropriate pruning of the neovascularity is visualized and pathologic hyperemia is resolved."
The outpatient procedure requires 1-2 hours to complete. Catheterization can be challenging if tortuous anatomy or acutely angled vessels are present, according to Heller.
"To avoid nontarget embolization, it is important to be cognizant of cutaneous branches that may extend to the skin or collateral communication with other vessels," he noted. "A relatively vigorous power injection before embolization can be used to better characterize this anatomy."
"There is a general unmet need for people with symptomatic knee OA for whom conservative treatments such as joint injections and physical therapy have not been effective, and who are not interested in pursuing total knee arthroplasty. GAE has the potential to fill this treatment gap."
SID PADIA, MD
Patients Find Pain and Movement Relief
Data from clinical studies performed in the last 10 years have shown reduced pain as well as improved knee function and range of motion after GAE. Although GAE may provide lasting pain relief and functional improvement for some patients, initial results point toward a durability of response between six and 24 months. Patients should work with their physician on the direction of their future treatment if or once pain returns.
A recent Journal of Bone & Joint Surgery study found significant pain reduction for patients following GAE.
"We have seen profound reductions in pain and improvement in function in 68% of patients, and the improvement appears to be sustained for more than one year," said Sid Padia, MD, author of the study and a professor of radiology and director of interventional radiology at UCLA Medical Center in Santa Monica, CA, who has been performing GAE for knee OA since 2018.
Dr. Padia encouraged other interventional radiologists to perform prospective trials to collect more data on GAE outcomes in knee OA patients.
"Several single-arm trials have been done and several are currently enrolling," he noted. "Large-scale randomized trials with extended lengths of follow-up are needed and will hopefully begin accrual in 2022."
Currently, GAE for knee OA is still a procedure in development and is only offered at select centers across the U.S. Dr. Padia is hopeful that GAE will become more widely available to knee OA patients.
"There is a general unmet need for people with symptomatic knee OA for whom conservative treatments such as joint injections and physical therapy have not been effective, and who are not interested in pursuing total knee arthroplasty," Dr. Padia said. "GAE has the potential to fill this treatment gap."
There is also active interest, noted Dr. Padia, in using similar endovascular techniques to treat conditions such as lateral epicondylitis in the elbow and adhesive capsulitis in the shoulder.
"GAE is an excellent example of how interventional radiologists may employ advanced imaging guidance and a particular skill set to solve complex problems related to pain," Dr. Prologo said.
For More Information
Access the RadioGraphics article, "Geniculate Artery Embolization: Role in Knee Hemarthrosis and Osteoarthritis."
Access the Journal of Bone & Joint Surgery study at jbjs.org.
Read previous RSNA News stories on musculoskeletal radiology: