RSNA Grants Support Technology-Based Education Programs in Haiti, Tanzania
Researchers use tablet computers, virtual reality to connect with students in resource-limited countries
BY MELISSA SILVERBERG
March 03, 2021
---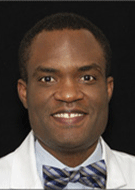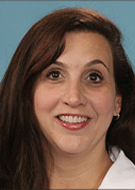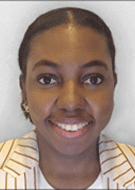 ---
Reflecting on his radiology residency at L'Hôpital de l'Université d'Etat d'Haïti (HUEH), Port-au-Prince — the only radiology residency program in Haiti — Paul Derenoncourt, MD, remembers facing some daunting challenges.
"Residency was hard," Dr. Derenoncourt said.
That's an understatement for most radiology residents but especially those at HUEH, a hospital that went without a radiology residency program for over a decade during the early 2000s. The program was revived in 2013 when a delegation of radiologists from the American College of Radiology visited Haiti after the 2010 earthquake and discovered there were fewer than 20 practicing radiologists in a country with an estimated 11 million people.
The inaugural class of radiology residents at HUEH faced many roadblocks to learning, not the least of which was a lack of imaging equipment on the Portau-Prince campus.
"In our hospital in Haiti, we only had radiographs and ultrasound," Dr. Derenoncourt said.
The HUEH radiology resident library consisted of fewer than 10 textbooks, all of which were several editions behind and/or covered modalities not available at HUEH.
The radiology department had two donated second-hand computers, but no internet access. Residents were frequently using their own smartphones to access educational resources, consuming valuable data each month. The campus did not have a CT or MR scanner and other equipment was frequently broken or inaccessible.
It was in his first year of residency that Dr. Derenoncourt met Jennifer Nicholas, MD, MHA, a pediatric radiologist visiting HUEH from Chicago. Dr. Nicholas, now chief of pediatric radiology at University Hospitals Rainbow Babies and Children's Hospital in Cleveland, was surprised but inspired by what she saw as a guest lecturer in 2014.
"I met a group of brilliant and hard-working young doctors who were eager to learn and advance the field of radiology in Haiti, but who had limited access to the resources they needed to become the radiologists they wanted to be," said Dr. Nicholas, who worked as a bilingual educator before going to medical school.
Dr. Nicholas felt a strong connection to the radiology residents in Haiti. She visited Haiti 13 times over five years and hosted eight of the HEUH radiology residents at her Chicago home so that they could attend the 2015 RSNA annual meeting.
The week Dr. Nicholas spent with the residents inspired her to apply for an RSNA R&E grant with the goal of launching a project to keep the residents connected and engaged. She was granted an AUR-RSNA Education Scholar Grant in 2017 for the project, "Facilitating a Radiology Curriculum for Radiology Residents in Haiti Using Tablet Computers."
Connecting Students to Education
In the early stages of working with the radiology residents in Haiti, Dr. Nicholas made educational materials available through an online learning platform and a web-based PACS system.
She noticed that residents were infrequently accessing web-based materials, despite their enthusiasm to learn. One resident revealed that viewing even a few CTs on the web-based PACS consumed personal data for the entire month. Dr. Nicholas knew she had to rethink her plan.
She used the RSNA grant to purchase two-in-one tablet computers for each radiology resident at HUEH and spent hours loading each one with resources including productivity software, a PACS viewer, electronic copies of radiology textbooks and video lectures as part of an interactive curriculum.
Most resources could be accessed from the computer hard drives without internet access – even when electricity was not available. Dr. Nicholas developed more than 30 learning modules for the curriculum, many of which included cross-sectional imaging.
The infrastructure built as part of the grant project established reliable and robust internet connection in the radiology department at HUEH, allowing residents to participate in lectures with several radiology departments around the world.
Yamilé Blain, MD, was in her second year of residency at HUEH when the virtual curriculum was implemented.
"It was truly a great learning experience," Dr. Blain said. "As a trainee, it provided me with a solid knowledge base that translated into real interpretive radiology skills. The ongoing feedback and checkpoints/testing helped identify my strengths and weaknesses and allowed me to continuously improve and ultimately increase my confidence as a radiologist."
Dr. Derenoncourt concurs the experience was extremely valuable. "The computers with the eBooks and curriculum made a tremendous change in the training," he said. "It was often possible to get the lectures from home. Dr. Nicholas and other attendings took the time to teach us during the weekly/ biweekly lectures."
Currently, Dr. Blain is a radiology fellow at the University of Miami and Dr. Derenoncourt is completing a fellowship in nuclear medicine at Washington University in St. Louis.
As for her R&E grant, Dr. Nicholas said she will always be grateful to RSNA for the chance to impact lives through a technology-based imaging curriculum. "This was an opportunity to change the course of radiology in Haiti," Dr. Nicholas said. "It really turned into something a lot bigger than I expected."
To learn more about the project or providing a lecture to the HUEH radiology residents and/or recent graduates, contact Dr. Nicholas at jennifer.nicholas@case.edu.
Virtual Reality Aids Education in Tanzania
Another R&E grant recipient is also tapping technology to bring imaging training to a resource-limited country facing challenges in accessing health care, including radiology.
Tanzania, which is home to 60 million people, has approximately 50 diagnostic radiologists and no interventional radiologists, leaving millions without access to essential, life-saving treatments. To that end, leaders in the Department of Radiology at Yale Medical School and Biomedical Imaging and Tanzania's Muhimbili University of Health and Allied Sciences (MUHAS) launched the consortium Road2IR in 2018.
The goal is to build self-sustaining IR training programs in East Africa by focusing on training radiology students in basic procedures such as a core needle biopsy and abscess drainage.
Shin Mei Chan, a medical student at Yale Medical School, is part of Road2IR, an organization aimed at bringing interventional radiology procedures to sub-Saharan Africa. She works closely with Frank Minja, MD, associate professor of radiology and imaging sciences at Emory School of Medicine, and Fabian Laage Gaupp, MD, chief resident of interventional radiology at Yale New Haven Hospital.
Founded by Drs. Minja and Gaupp, Road2IR has grown to include attendings, nurses, and radiology technicians from around the world. Dr. Minja also plays a pivotal role in another recent initiative to bring education to radiology residents in Tanzania.
The RSNA-sponsored Global Learning Center (GLC) offers a customized educational plan developed by GLC and a team of RSNA radiologists including Dr. Minja, who serves as team leader.
Before the COVID-19 pandemic, U.S. radiologists made more than a dozen trips to Tanzania and helped trainees conduct hundreds of procedures. But travel to the country stopped in early 2020 as the virus spread throughout the world.
"Of course, like in all procedure-based subspecialties of medicine, the best training is hands-on," Chan said. "But when COVID led to travel bans and our visiting teams were unable to go to Tanzania, onsite learning was no longer possible."
With the goal of keeping the training going, Chan applied for an RSNA grant to support a project to explore a virtual reality (VR) or technology-based solution to continue teaching in Tanzania from a remote location.
In 2020, Chan received an RSNA Research Medical Student Grant for the project, "Virtual Reality for Interventional Radiology: Global Training Application," with the goal of building a library of immersive, informative VR teaching videos to serve as an additional teaching tool for IR trainees. Chan presented the project in the RSNA 2020 poster session, "VR for IR: The Role of Virtual Reality in Global Health Interventional Radiology Teaching."
The grant funded the purchase of a GoPro camera, which is worn by radiologists who record procedures at Yale and send the files to Tanzania where students can watch anytime using virtual reality (VR) headsets.
Using Zoom, students watch procedures from Tanzania and provide real-time feedback. Virtual headsets enable Tanzanian trainees to practice procedures in an augmented reality with a virtual patient.
"One of our biggest challenges has been setting up basic infrastructure," Chan said. "Here in the U.S., we take many things for granted. For example, even setting up a stable, strong internet connection has proven difficult."
In the long-term, this VR library will not only fill a learning gap in Tanzania but can also be used for training and capacity building in IR in other resource-limited settings, Chan said.
Despite the roadblocks posed by COVID-19, those challenges helped move education in a positive new direction, she said.
"COVID has led to educators becoming more receptive to virtual learning as an effective way of learning both abroad and at home, and I think that this will be the norm for a while," Chan said. "The most effective leaders in medical education will be those who embrace virtual learning and are genuinely invested in how to best use technology for effective teaching."
For More Information
Learn more about the RSNA Global Learning Centers
Learn more about the RSNA R&E Foundation, education grants, research grants and donating to support radiology research and education.
Read previous RSNA News articles on the RSNA GLCs and the R&E Foundation: