Radiology in public focus
Press releases were sent to the medical news media for the following articles appearing in a recent issue of Radiology.
Personalized Treatment Benefits Kidney Cancer Patients
Personalized treatment plans may extend life expectancy for early- stage kidney cancer patients who have risk factors for worsening kidney disease, according to a new study in Radiology.
Kidney tumors are often discovered at an early stage and are frequently treated with partial nephrectomy. However, some patients, including those with chronic kidney disease, are poor candidates for surgery.
"There may be clear-cut risks with an operation in these patients," said study lead author Stella K. Kang, MD, assistant professor of radiology and population health at NYU Langone Health in New York City. "Patients may have significant heart disease or other comorbidities, or a limited life expectancy for some other reason."
Computer-based simulations represent a promising tool in this process of risk stratification. Dr. Kang and colleagues constructed a simulation to assess the impact of different treatment approaches in patients with small renal tumors. The model accounted for important variables like the severity of the kidney disease and competing risks of mortality.
Based on 1 million simulations, partial nephrectomy yielded the longest life expectancy in patients of all ages with normal renal function. However, in patients with chronic kidney disease, personalized strategies like active surveillance extended life expectancy over routine nephrectomy.
In several simulated subgroups with moderate chronic kidney disease, personalized treatment decisions extended life expectancy by more than two years compared with a standard surgical approach. The model also found that the use of MRI to predict papillary renal cell carcinoma could potentially improve long-term health outcomes by steering some patients toward active surveillance.
WEB EXTRAS
Access the Radiology study, "Personalized Treatment for Small Renal Tumors: Decision Analysis of Competing Causes of Mortality," at RSNA.org/Radiology.
Artificial Intelligence Shows Potential for Triaging Chest X-rays
An artificial intelligence (AI) system can interpret and prioritize abnormal chest X-rays with critical findings, potentially reducing the backlog of exams and bringing urgently needed care to patients more quickly, according to a new Radiology study.
"Currently there are no systematic and automated ways to triage chest X-rays and bring those with critical and urgent findings to the top of the reporting pile," said study co-author Giovanni Montana, PhD, formerly of King's College London and currently at the University of Warwick in Coventry, England.
Dr. Montana and colleagues used 470,388 adult chest X-rays to develop an AI system that could identify key findings. The radiologic reports were pre-processed using Natural Language Processing (NLP). For each X-ray, the researchers' in-house system required a list of labels indicating which specific abnormalities were visible on the image.
The NLP analyzed the radiologic report to prioritize each image as critical, urgent, non-urgent or normal. An AI system for computer vision was then trained using labeled X-ray images to predict the clinical priority from appearances only. The researchers tested the system's performance for prioritization in a simulation using an independent set of 15,887 images.
The AI system distinguished abnormal from normal chest X-rays with high accuracy. Simulations showed that critical findings received an expert radiologist opinion in 2.7 days, on average, with the AI approach — significantly sooner than the 11.2-day average for actual practice.
"With further clinical validation, this technology is expected to reduce a radiologist's workload by a significant amount by detecting all the normal exams so more time can be spent on those requiring more attention," Dr. Montana said.
WEB EXTRAS
Access the Radiology study, "Automated Triaging of Adult Chest Radiographs with Deep Artificial Neural Networks," at RSNA.org/Radiology.
Radiologists Can Help Identify Victims of Domestic Violence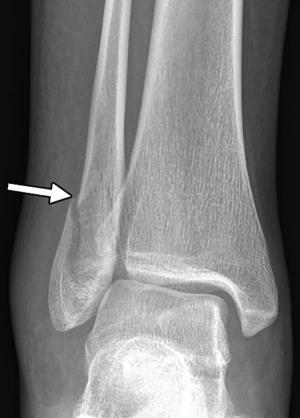 Radiologists may play a crucial role in identifying signs of intimate partner violence, according to a study published in Radiology.
"Radiology has made substantial contributions to the detection of non-accidental trauma in children, and identification of pediatric violence is an essential component of a radiologist's training, but little is known about the role of imaging in the detection of intimate partner violence," said Bharti Khurana, MD, the study's principal investigator, a radiologist at Brigham and Women's Hospital and assistant professor of radiology at Harvard Medical School in Boston. "Medical images can offer early clues of intimate partner violence based on location and pattern of both new and old injuries."
For the study, electronic medical records from 185 patients referred by Brigham and Women's Hospital Emergency Department (ED) to the intimate partner violence support program from January 2015 to October 2016 were reviewed and compared to an age- and sex-matched control group of 555 patients who were seen in the ED.
Reports of all patient imaging exams performed within the preceding five years were also reviewed. The researchers found that almost all of the intimate partner violence victims were women (96 percent). Victims had a mean age of 34.2 years. Thirty-seven percent were African-American and 28 percent were Hispanic. Victims of intimate partner violence, on average, underwent approximately four times more imaging exams in the preceding five years compared to the control group. Acute fractures and obstetric/gynecologic findings, such as pregnancy loss and intrauterine growth restriction, were associated with two to four times higher odds of domestic violence.
The ultimate goal of the research is to develop an integrated system that uses patterns derived from expert analysis of historical imaging and clinical data, detects and classifies injuries, and automatically alerts clinicians if a patient's injuries have low- or high-risk probability for being the result of intimate partner violence.
WEB EXTRAS
Access the Radiology study, "Radiologic Finding in Intimate Partner Violence," at RSNA.org/Radiology.
Media Coverage of RSNA
In December, 2,347 RSNA-related news stories were tracked in the media. These stories reached an estimated audience of over 1.8 billion people.
Coverage included NPR, WLS-TV (Chicago), San Francisco Chronicle, Houston Chronicle, Yahoo! Finance, The Arizona Republic, MSN.com, Health.com, Philly.com, ABCNews.com, Drugs.com, The Denver Post, HealthDay, ScienceDaily, Auntminnie.com, Medical News Today, Diagnostic Imaging and Health Imaging News.
"RadInfo 4 Kids" Helps Take the Fear Out of Pediatric Imaging
RadiologyInfo.org – the RSNA-ACR patient information website – has launched a new initiative to help pediatric patients better understand necessary imaging exams or procedures. The RadInfo 4 Kids section explains tests and treatments to children in a relatable way. Made by parents and kids for kids, the videos and content help ease children's anxiety and take the fear out of routine exams.
RadiologyInfo.org will continue to add to and enhance this section for children. In addition to your pediatric patients sharing their stories, institutions are also encouraged to submit child-friendly content about imaging. Submissions can come in any form, including videos, stories, drawings, talks, etc., and do not have to be perfectly polished.
For more information, contact Joshauna Nash at jnash@rsna.org or 630-590-7759.

Become a RadiologyInfo.org Affiliate
Is your institution looking for trusted radiology information you can share with your patients? RadiologyInfo.org features easy-to-understand descriptions of over 245 procedures, exams and disease topics covering diagnostic and interventional radiology, nuclear medicine, radiation therapy and radiation safety. The website accepts no advertising and is free to patients.
When your institution becomes a RadiologyInfo.org Affiliate, you can add the RadiologyInfo.org link to your website.
Check out the Affiliates page for more information or contact radiologyinfo@rsna.org.