The RSNA annual meeting plays an important role in showcasing the latest innovations and connecting companies with key decision makers. RSNA 2020 is your unique opportunity to connect with new leads, showcase products and solutions, and reach top prospects during the live meeting November 29–December 5 and on-demand through April 30, 2021.
We'll drive attendees to the virtual exhibits and industry programming all seven days of the meeting. The RSNA 2020 program also features a dedicated daily Industry Hour so you can be front and center each day of the meeting and engage with attendees without competing programming. Key decision makers will have ample opportunities to network with you one-on-one through engaging features like matchmaking, live chat and meeting scheduling. Gain even more exposure before, during and after the meeting through exciting sponsorship opportunities including, educational presentations, digital promotions and product demonstrations.
Package options
Choose from a variety of packages designed to fit your marketing objectives and budget.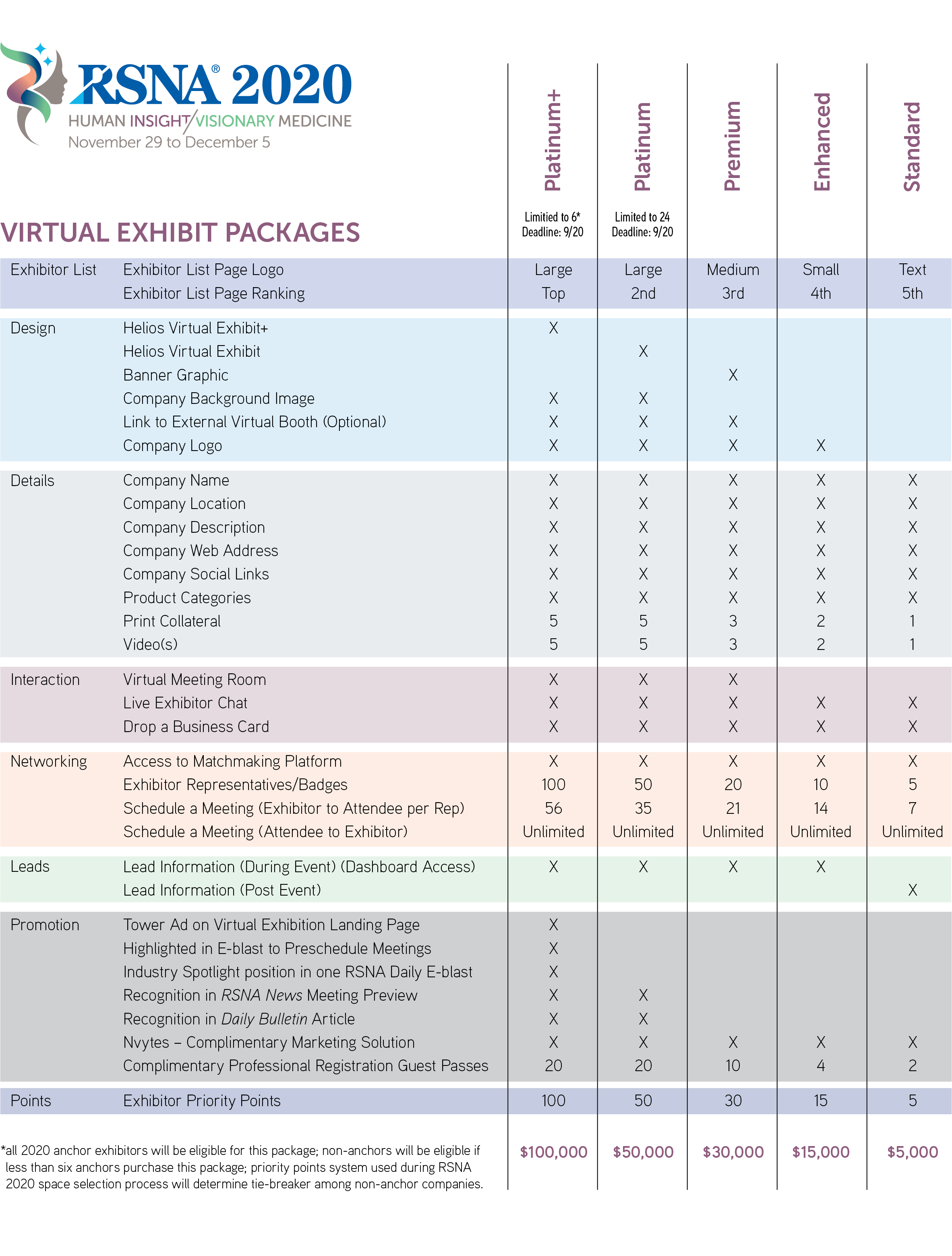 View our RSNA 2020 Exhibit Packages Prospectus (PDF) for the full details of what each package offers.
We'll help you bring your vision to life
It's important to us that you have a successful meeting experience, and we can't wait to work with you to bring your vision to life. Don't delay, the application deadline is October 30.
Email: sales@rsna.org or call
1-630-481-1046