Registration for this course is now closed—but there's still time for registrants to continue learning. Registrants can access a live recording of Emerging Advances in Breast Imaging in the Online Learning Center through December 31, 2021. Registrants must log in to view the recording.
On-demand access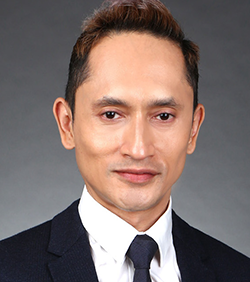 Rameysh Danovani Mahmood, MD
Rameysh Danovani Mahmood, MD, is a consultant radiologist and medical director of Specialist Women's Imaging Clinic, a visiting consultant to the department of radiology, Changi General Hospital and is a faculty physician at the Singhealth Duke-NUS Radiological Sciences residency program (Singapore). As an active member of the breast imaging community, his primary interest is in the continuous expansion of the role of a breast radiologist through advanced techniques such as contract-enhanced digital mammography (CEDM) and minimally invasive procedures such as cryoablation and vacuum excisions.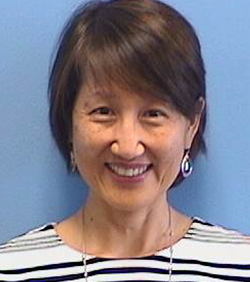 Wei Tse Yang, MD, MSHCM
Wei Tse Yang, MD, is the Robert D. Moreton Distinguished Chair in Radiology at the University of Texas MD Anderson Cancer Center. Her interests include advanced breast imaging for tumor response monitoring and advanced axillary imaging. A member of the Senior Women's Leadership Network and diversity equity inclusion work group, she supports academic growth of women and minority teams. Dr. Yang has authored and coauthored more than 200 peer-reviewed articles and serves on the editorial board of the
American Journal of Roentgenology
.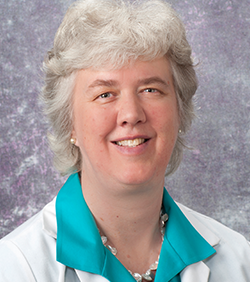 Wendie A. Berg, MD, PhD
Wendie A. Berg, MD, PhD, is a professor of radiology at the University of Pittsburgh School of Medicine, was principal investigator of The American College of Radiology Imaging Network (ACRIN) 6666, a large trial of screening breast ultrasound (US) and MRI. Dr. Berg led or helped analyze prospective trials evaluating elastography, and for local disease extent, positron emission mammography, MRI, molecular breast imaging and contrast-enhanced mammography (CEM). She is currently leading trials of screening US/tomosynthesis and CEM. Dr. Berg is the chief scientific advisor at
www.DenseBreast-info.org
, and co-lead editor/author of three editions of
Diagnostic Imaging: Breast
.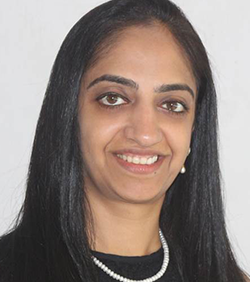 Niketa Chotai, MD
Niketa, MD, is a consultant breast radiologist in Singapore. She completed her breast imaging fellowship at the University of Toronto and is serving as the general secretary for the breast subsection of the Singapore Radiology Society. She is actively involved in various research activities and has published work in several peer-reviewed journals. She published a book,
Breast Imaging Essentials
, and is a regular faculty speaker in various local and regional breast conferences. Over the past few years, she has run courses and workshops on breast imaging and intervention in Southeast Asia.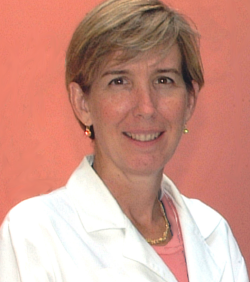 Emily F. Conant, MD
Emily F. Conant, MD, is a professor, chief of breast imaging and vice chair of faculty development in the department of radiology at the Perelman School of Medicine at the University of Pennsylvania. She has published more than 200 articles on topics from novel breast imaging technologies, disparities in access to imaging, importance of "local culture" in mentoring and work-life integration. Her research focuses on imaging techniques such as digital breast tomosynthesis and quantitative analysis of multimodality images to guide personalized screening.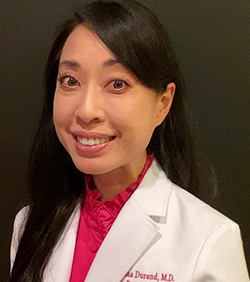 Melissa Durand, MD, MS
Melissa Durand, MD, MS, is an associate professor in the department of radiology and biomedical imaging at the Yale School of Medicine. Her primary research role focuses on breast cancer screening and diagnosis with digital breast tomosynthesis (DBT). She has coauthored several landmark papers on DBT and presented her work at international, national and regional conferences. She has also collaborated on several scientific manuscripts, review articles and book chapters and is involved in global outreach with Rad-Aid.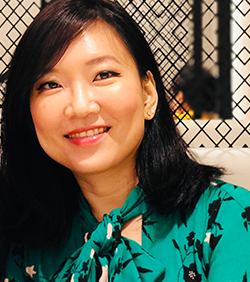 Yien Sien Lee, MD
Yien Sien, MD, is a senior consultant and the head of the breast imaging section at KK Women's and Children's Hospital. She completed an observership at MD Anderson Cancer Center and her research interests include contrast enhanced mammography and the use of AI in mammography.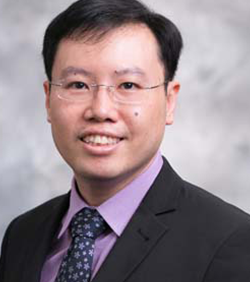 Lester Leong, MD
Lester Leong, MD, is a senior consultant with the department of diagnostic radiology at Singapore General Hospital. He completed his specialty traineeship in diagnostic radiology in Singapore. His subspecialty interest is breast imaging and he underwent a fellowship in breast imaging at the Brigham and Women's Hospital in Boston in 2010. He has special research interests in breast MRI imaging and ultrasound breast elastography. Dr. Leong is the immediate past chair of the Chapter of Diagnostic Radiologists, College of Radiologists in Singapore.