RSNA Medical 3D Printing in Practice
RSNA Medical 3D Printing in Practice
Chicago, USA
March 6-8, 2020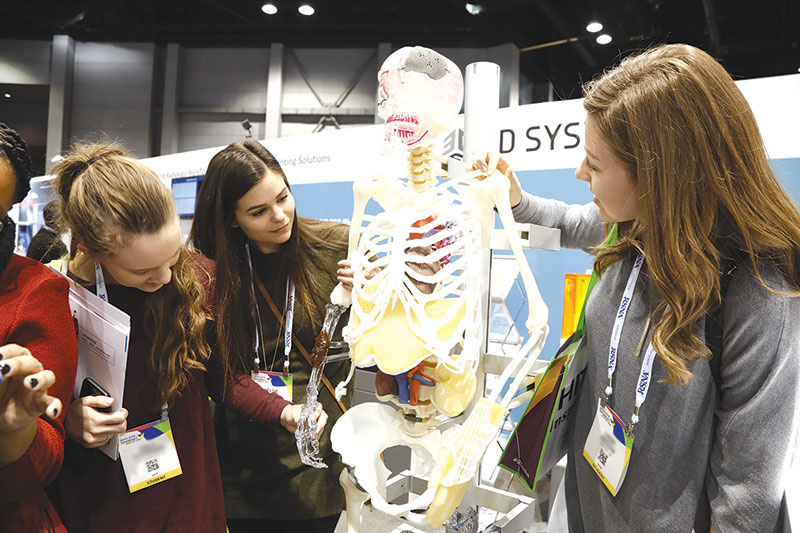 Advance your clinical practice with medical 3D printing
Take advantage of a unique opportunity to connect with experts in medical 3D printing at RSNA Medical 3D Printing in Practice. Updates in clinical applications for musculoskeletal, craniomaxillofacial, congenital heart, genitourinary and other subspecialties will offer attendees the opportunity to engage with and learn how 3D printing can advance medical care at their institutions. Collaborate with leading group physicians, technologists, engineers and vendors by attending lectures, abstract presentations and hands-on sessions. Attendees will also get an opportunity to learn how to participate in the joint RSNA–ACR 3D Printing Registry.
Who would benefit from this course?
This course is open to all medical professionals. Radiologists and non-radiology medical professionals can all benefit from this course.
Register
Education that's one of a kind
Explore the clinical value of 3D printing and get practical information from experienced leaders.
Connect with presenters, peers and companies throughout the course.
Updates in clinical applications by subspecialty will demonstrate how 3D printing can advance your institution's medical care.
Course details
This multifaceted, three-day CME course offers attendees a unique opportunity to learn the basics of 3D printing. View live demonstrations, participate in hands-on sessions and hear the latest research by attending lectures and abstract presentations. In addition, you can explore clinical applications by subspecialty, interact with peers, and discuss the pearls and pitfalls of integrating 3D printing in a hospital setting.
This course is organized by RSNA's 3D Printing Special Interest Group (SIG).
Join us in Chicago
Stay on top of the latest technology and research by advancing your knowledge of medical 3D printing. Register now to learn with RSNA.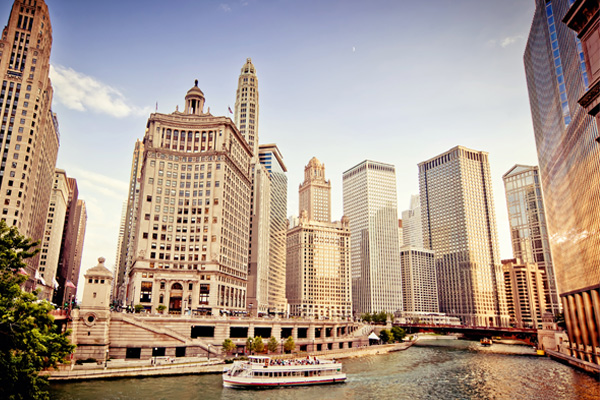 Learn from the experts and experience the diverse city of Chicago
The Westin Michigan Avenue Chicago
909 North Michigan Avenue, Chicago, IL 60611
The course takes places in the heart of downtown Chicago, on Michigan Avenue, famously regarded as the city's Magnificent Mile. After a day of learning, attendees can enjoy a wide range of dining, shopping, and entertainment opportunities all within a short walking distance of the hotel.
Reserve your hotel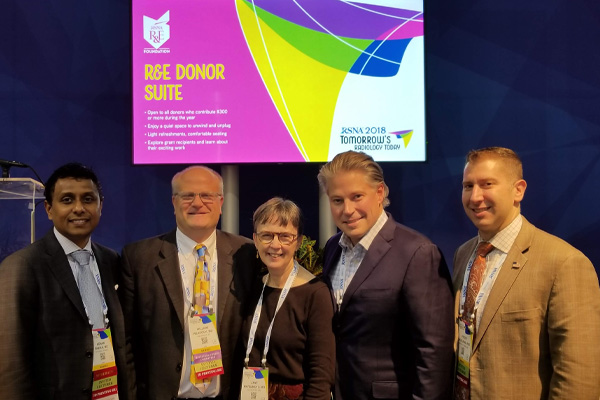 Organized by RSNA's 3D Printing Special Interest Group (SIG)
We thank the members of the RSNA 3D Printing SIG for organizing this course. This group helps promote 3D printing for medical applications via education, research and collaboration.
Learn more about how you can join the 3D Printing SIG. Both RSNA members and non-radiology professionals are welcome to apply.
Additional learning opportunities
RSNA is a leading resource for quality medical education, providing courses of the highest quality. Explore our other educational opportunities offered online and in-person.