Learn about AI in the world's leading city for technological advancement. If it's happening in AI, it's happening here.
Register today for Radiology in the Age of AI.
Hotel
San Francisco Airport Marriott Waterfront
1800 Old Bayshore Highway, Burlingame, California, 94010, USA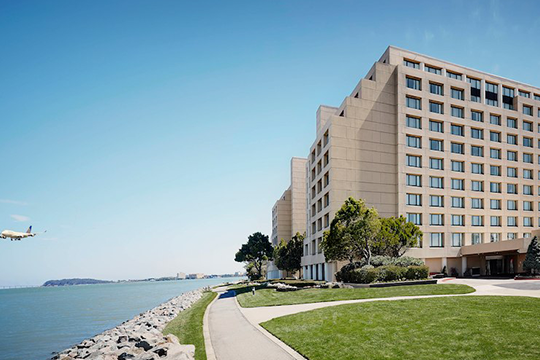 Convenient location
Get the most from your experience. Reserve a room at the San Francisco Airport Marriott Waterfront. • Easy access from the airport • Great opportunity for networking • Fantastic dining and nightlife options • Beautiful waterfront location
Reserve your hotel
Explore, dine and discover world-class attractions
by the bay
San Francisco is famous for being a high-tech city, but it's also a highly regarded destination for dining, the arts and outdoor attractions. During your stay you can experience what this world-class city has to offer.
A destination for dining
The Bay Area is known as one of the best dining destinations in the United States, offering options for every taste. Visitors have their choice of everything from casual eateries to iconic culinary experiences.
Where creativity thrives
There's no shortage of cultural attractions for San Francisco visitors, including the San Francisco Museum of Modern Art, the Palace of Fine Arts and the Exploratorium at Pier 15 and more.
Unwind in wine country
Just a short trip from San Francisco, Sonoma is one of the most famous food and wine destinations in the world. Napa Valley is another premier wine destination in close proximity to the city.