The Value of Resonant Leadership
Teams are looking to be inspired by leaders with high emotional intelligence who can lead for success
BY LYNN ANTONOPOULOS
February 03, 2022
---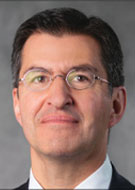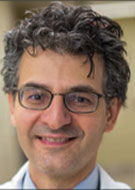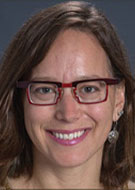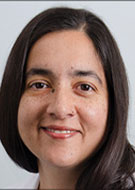 ---
"We are surrounded by microaggressions and macroaggressions, and if we are lax in our vigilance where such events are concerned, we cannot hope to effectively address them," said Alexander Norbash, MD.
Dr. Norbash is professor and chair of radiology at the University of California, San Diego School of Medicine, UC San Diego Health and co-creator of an RSNA 2021 session that used a narrative format to explore the negative impact of bias in the workplace.
Resonant leadership is a term coined by author Daniel Goleman and described as a method of leading by designing and nurturing an environment where people work because they believe in the mission and feel united behind a common goal.
"Resonant leadership is important because the days of traditional, military-style command-and-control leadership are over. Nowadays, no one wants orders barked at them. Instead, they want to be inspired by leaders with high emotional intelligence who can guide their organizations and teams to success," said session co-creator Reed A. Omary, MD, chair of radiology at Vanderbilt University Medical Center, Nashville, TN.
Harnessing the Power of the Narrative
Presenters, including Pari Vijay Pandharipande, MD, an associate professor of radiology at Harvard Medical School and a radiologist specializing in abdominal imaging at Massachusetts General Hospital, and Marta E. Heilbrun, MD, vice chair for quality and associate professor in the Department of Radiology and Imaging Sciences at Emory University School of Medicine, Atlanta, employed situational vignettes to illustrate the concepts.
In the vignette designed to demonstrate problematic leadership, the chair of a radiology department, uses a hiring committee to select a new vice chair to replace an outbound vice chair. The presenters play four characters: a strong female candidate, a senior male member of the department, a more junior female member and the chair. The initial set of videos shows the attempts of the senior male member, played by Dr. Norbash, and junior female member, played by Dr. Heilbrun, to influence the candidate selection through back door conversations with the chair, played by Dr. Omary.
The videos sparked a lively discussion among audience members who were quick to share their own experiences as well as criticisms about the way the fictional characters conducted themselves. Many commented on the responsibility of the chair.
"As a chair, if you care about your people, you listen, but you always tuck it away," said RSNA Past President Valerie P. Jackson, MD.
After the discussion, Drs. Pandharipande and Heilbrun showed two additional videos with alternative outcomes.
In one, the established male was selected as a means of maintaining the status quo. In the other, the accomplished female candidate was selected after the chair consulted with many outside his department to validate the choice.
Audience members were again critical of the chair and his leadership approach. One audience member said he disenfranchised the search committee completely with his actions.
Dr. Heilbrun wrapped up the session by leaving the audience to reflect on the impact of leadership style.
"What is resonant leadership? That ability to listen, to engage, to create an environment that lets people know they have a seat at the table," Dr. Heilbrun said. Because resonant leadership is rooted in emotional intelligence, Dr. Pandharipande said some leaders may be uncomfortable adapting to this approach. "A major barrier is a leader's concern about being perceived as weak — for some, resonant leadership may require rethinking what defines 'strength' in a leader," she said.
For More Information
Access the presentation, "The Resonant Leader: Stories of Impactful Leaders" (T4-CNPM02) on demand at Meeting.RSNA.org.