Member Spotlight: Kirang Patel, MD
Learn more about a fellow RSNA member
---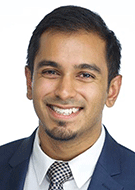 ---
Kirang Patel, MD, is a neuroradiology fellow at University of Texas Southwestern Medical Center in Dallas. He earned his undergraduate degree in human biology at University of Texas, Austin, and attended medical school at St. George's University Medical School in Grenada. Dr. Patel completed his residency at University of Missouri, Kansas City.
What or who sparked your interest in radiology?
What really sparked my interest in radiology was when I realized that radiologists are the integral part of medicine and the clinical team. Radiology encompasses all medical specialties and radiologists must be well-versed in various topics related to all of them. For example, when reading a post-operative CT, I have to think like a surgeon; when reading an OB ultrasound, I have to think like an OB/GYN.
Radiologists can also predict different pathologies—such as differences in types of renal cell cancer—or even predict pathology at the molecular level as when predicting different molecular subtypes of hepatocellular adenomas.
However, the field of radiology does not stop there. Not only is there a plethora of study types—from US to nuclear medicine—there are also many procedures that radiologists can perform. Compared to other specialties, we are involved in the care of the most patients. These are some reasons why I became passionate about radiology as a profession. However, radiology as a community is even better. Having such a strong and inviting community made radiology the right choice for me.
What has been the best professional accomplishment in your career?
One of the best professional accomplishments in my career so far would be co-developing and launching the first RSNA Medical Student Taskforce alongside Yasha Gupta, MD, and Adam Swersky, MD. The goal of this taskforce was to help increase medical student engagement within RSNA as well as promoting RSNA and the field of radiology to medical students. It was unbelievable to see how a new group of dedicated students interested in radiology came together and made many projects, such as the Med Student Pulse newsletter, a reality. My biggest passion is medical student teaching and mentorship and I was able to engage in this passion with the help of RSNA.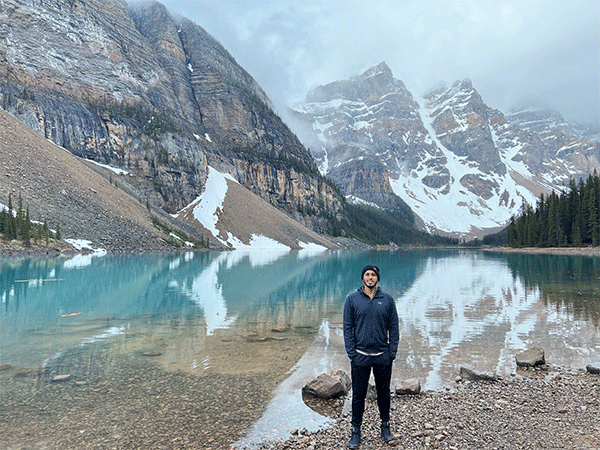 What has been the biggest challenge you have faced in building your career?
I would have to say my biggest challenge so far has been finding time to pursue all my interests and projects. The number of involvement opportunities in our profession are endless. I try to make a small impact by being involved in initiatives that focus on leadership, social media, advocating for my patients, engaging with medical students and residents and teaching and learning all aspects of radiology—particularly neuroradiology.
I am grateful to be given so many opportunities to get involved and serve in various committees through multiple organizations like RSNA. Over the years I have learned to find that key balance and ensure I do not overcommit. There is so much I would like to get done for our field, our patients and my career. I just have to take it one project at a time!
What RSNA resources do you use/have you used to assist you with your professional development and in your daily practice?
The RSNA annual meeting is a resource in and of itself and has been one of the best experiences for me. It is a great place to learn about the most up to date information and most groundbreaking radiology research. The meeting is the world's largest medical imaging conference and it has been a great place for me to connect, network and meet radiologists from all over the world.
When you're not working, how do you like to spend your free time?
I enjoy traveling and try to make at least one big international trip a year. Some of my daily hobbies include running, working out, cooking and trying new restaurants. I also enjoy spending my free time mentoring medical students and helping them explore the amazing field of radiology.
Find Dr. Patel on social media at:
For More Information
Keep up to date on RSNA member achievements, moves and news by visiting RSNA.org/News/Announcements/Member-Updates.