Your Donations in Action: Felix Y. Yap, MD
Quantitative Tumor Features Help Distinguish Benign from Malignant Renal Tumors
---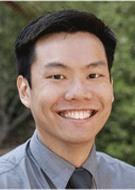 ---
The lack of reliable noninvasive diagnostic biomarkers for definitive preoperative characterization and differentiation of benign from malignant renal masses makes it frequently difficult to differentiate oncocytomas from renal cell carcinoma (RCC).
For a patient with a small tumor, this can often spell the difference between conservative monitoring and an invasive option. Additionally, 20%-30% of renal masses are benign following resection. Identifying these patients beforehand could potentially spare them from unneeded surgery.
In his 2018 RSNA R&E Foundation Research Fellow Grant, "The Shapely Renal Mass: Quantitative Contour Evaluation of Renal Cell Carcinoma," Felix Y. Yap, MD, collaborated with colleagues at the University of Southern California (USC) Radiomics Lab to investigate quantitative shape metrics as a method to noninvasively differentiate benign from malignant renal tumors on imaging. At the time of the grant, Dr. Yap was a body imaging fellow at USC Keck School of Medicine, Los Angeles.
Dr. Yap and colleagues also studied the relative contributions of shape versus texture of the tumor to its malignant potential. Once validated, shape analysis can be used as part of a comprehensive radiomic panel that can aid in identifying more reliable and robust biomarkers of tumor behavior. In addition, successfully integrating, validating and translating advances in imaging-based diagnostic biomarker technologies could ultimately lead to individualized therapeutic options.
"The next phase of these clinical applications is in more nuanced clinical questions which can be answered by more evolved multifactorial assessment of imaging combined with clinical and laboratory data. These answers hopefully will deliver more relevant, precise and individualized information to the clinical team taking care of the individual patient," said Dr. Yap, who is now with Radiology Associates of San Luis Obispo.
"Thanks to the R&E Foundation, the RSNA Fellow Grant afforded me the unique opportunity to explore this exciting frontier of radiology alongside a tremendous, diligent, multidisciplinary team," Dr. Yap said. "As the role of artificial intelligence in imaging expands, it is even more crucial for radiologists to remain at the forefront and lead the development, evaluation and application of these strategies as they are translated to patient-centered care."
Dr. Yap noted that the grant allowed for future opportunities. "This project also serves as a springboard the USC Radiomics Lab is building upon to further assess imaging as surrogate markers of molecular underpinnings in cancer biology," Dr. Yap concluded. "Led by my mentor Vinay Duddalwar, MD, the USC Radiomics Lab is seeking to develop strategies for a more comprehensive risk assessment and treatment response of a patient's tumor."