Germany, Mexico Honored at RSNA 2015 "Country Presents" Sessions
RSNA will highlight Germany and Mexico at as part of the Society's "Country Presents" series
BY MARY HENDERSON
October 12, 2015
---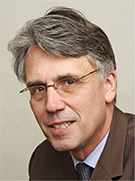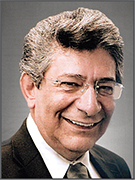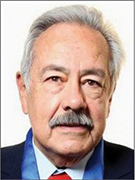 ---
As RSNA convenes its 101st annual meeting in an era of increasing globalization, the Society is pleased to highlight two countries as part of the international "Country Presents" series. Both sessions will also be featured in the Virtual Meeting live and on-demand.
Virtual Röntgen Birthplace Highlights "Germany Presents"
Taking a big-picture look at the specialty, Germany Presents will showcase both the historical roots of radiology and the future applications of medical imaging. Presented by the German Radiological Society (DRG), the session will include a virtual visit to Wilhelm Röntgen's childhood home and a series of scientific presentations on population-based whole-body MRI studies.
The German physicist and Nobel Prize winner who discovered the X-ray in 1895 was born in 1845 in the town of Lennep in western Germany. In 2011, DRG purchased his childhood home and is conducting a fundraising campaign to restore and renovate the 250-year old timber-framed structure. RSNA is a partner on the DRG renovation project.
"We will begin our program by showing a short film on Röntgen's birthplace," said DRG President Norbert Hosten, M.D., chairman of the Department of Radiology at the University of Greifswald, Germany.
Once renovation is complete, the three-story building will house a public exhibit commemorating the life and work of Röntgen—including historical documents and the scientist's personal belongings—as well as a library, conference and meeting spaces, and a guest apartment for visiting scholars.
The scientific portion of Germany Presents will shift from the past to the future, spotlighting the use of imaging and "Big Data" to benefit generations to come. The panel of German researchers will discuss their involvement in epidemiological, or cohort, studies of normal populations that combine imaging with other clinical tests to investigate the causes of disease.
"Our program will help radiologists learn about cohort studies and why they should participate," Dr. Hosten said.
The speakers are involved in one of two studies:
Study of Health in Pomerania (SHIP), in which 3,000 residents of Pomerania are undergoing whole-body MRI annually, in addition to clinical examinations, blood work and genetic testing.
German National Cohort, in which 30,000 healthy people from the German population are undergoing annual whole-body MRI.
"In terms of the SHIP study and the German National Cohort, the idea is that if a participant was to develop a tumor in 10 years, we could go back to the images and look for early signs of that tumor," Dr. Hosten said. "Big data approaches have to be introduced into our analysis."
For more information on Germany Presents, go to RSNA.org/Germany-Presents.
Germany Presents—"Population-based Imaging: How Broader Research Efforts Can Effect Everyday Care and Prevention"
Monday, Nov. 30, 10:30 a.m. to 12 p.m.
Opening Remarks: "Röntgen: An X-ray Journey," RSNA President Ronald L. Arenson, M.D., and DRG President Norbert Hosten, M.D.
"Why Population-Imaging may Help in Advancing Radiology: The German National Cohort," Fabian Bamberg, M.D., M.P.H.
"What Is Normal? Reference Values Derived from Population-Imaging and Their Role in Clinical Practice," Katrin Hegenscheid, M.D.
"No Need to Look for Incidental Findings? Role in Clinical and Research Settings," Sabine Weckbach, M.D.
"Biomarkers of Cardiac Function in Population-Based Studies," Marc Dewey, M.D.
Discussion and Closing Remarks: Gabriele Krombach, M.D., and James P. Borgstede, M.D., RSNA Board Liaison for International Affairs
"Mexico Presents" Focuses on Educational Challenges
The continuing need for radiology education—and for radiologists—in this densely populated country will be the focus of the Mexico Presents session.
"For a country of 100 million inhabitants, there are no more than 6,000 radiologists," said Jorge Bisteni-Bustani, M.D., executive director of the Mexican Society of Radiology and Imaging (SMRI). "More radiologists are needed, and to train those physicians we need more academic radiologists."
SMRI is one of 32 local radiology societies in Mexico, each of which belongs to the Mexican Federation of Radiology and Imaging (FMRI). SMRI will provide a panel of speakers for the session.
Along with providing an overview of the country and its health system, the speakers will address the challenges faced by Mexico's 52 university-based radiology programs.
According to presenter Jose L. Ramirez-Arias, M.D., medical director and chairman of radiology at Hospitals Angeles Pedregal, Mexico and most Latin American countries invest a small percentage of their gross national products in healthcare, creating a weak medical infrastructure. Well-equipped hospitals and radiology departments with postgraduate radiology programs are typically located in large cities, while half of the country's population lives in small cities and rural areas.
Panelists will also discuss how the country's radiology organizations—including FMRI—as well as individual societies and the radiology board and college are all working together toward standardization.
"For many years, we have had the support of international radiology organizations, especially RSNA," Dr. Bisteni-Bustani said. "We will recognize their support and describe the progress we've made with their help."
Based in Mexico City, SMRI is dedicated to professional education and educating the public about medical imaging. According to Dr. Bisteni-Bustani, approximately half of the society's 800 members attend RSNA's annual meeting for networking and to learn about quality improvements that can be implemented in Mexico.
For more information on Mexico Presents, go to RSNA.org/Mexico-Presents.
Mexico Presents—"The Challenges of Radiology Education in Mexico and Some Proposals for Mexico and Latin American Countries"
Tuesday, Dec. 1, 10:30 a.m. to 12 p.m.
Opening Remarks: RSNA President Ronald L. Arenson, M.D.
Mexico Presents Speakers: Jose Rene Manuel Anguiano-Martinez, M.D. Armando Lopez Sr., M.D. Guillermo Elizondo-Riojas, M.D., Ph.D. Luis Felipe Alva Lopez, M.D. Jose L. Ramirez-Arias Sr., M.D., Ph.D.
Closing Remarks: James P. Borgstede, M.D., RSNA Board Liaison for International Affairs
Navigating RSNA 2015
First-time RSNA attendees from Germany and Mexico can learn how to make the most of their time in Chicago at Navigating RSNA 2015 sessions. Get tips from veteran attendees about the RSNA Meeting Program, networking opportunities and exploring the city. Discussions will be held at the Germany Presents Booth (Hall A; Booth 4758I) on Sunday, November 29 in German at 1 p.m., and at the Mexico Presents Booth (Hall A; Booth 1020), on Sunday, Nov. 29 in Spanish at 2 p.m. RSVP for the discussions at RSNA.org/Navigating-RSNA.