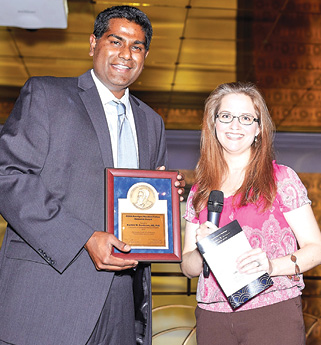 Roentgen Nominations Open
Nomination Deadline April 1
Nominations are open for the RSNA Roentgen Resident/Fellow Research Award. This award recognizes residents and fellows who have made significant contributions to their departments' research efforts as evidenced by scientific paper presentations, publications, research grants earned or other contributions.
Nominations are limited to one resident or fellow each year per program in radiology, radiation oncology or nuclear medicine. The program director or department chair selects the nominee for each program.
The RSNA R&E Foundation provides an award plaque for the department to display and a personalized award to present to the selected resident or fellow. The deadline is April 1. Learn more about the nomination process and to see a list of past recipients visit RSNA.org/Roentgen.