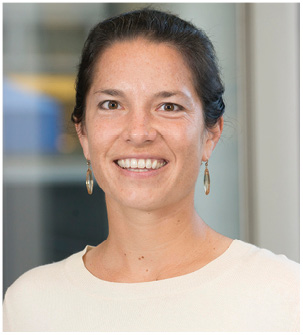 Researcher Analyzes Radioembolization and Immunotherapy for Metastatic Breast Cancer
Radioembolization (RE) is a locoregional therapy used to treat primary and second liver malignancy. Outcomes after RE performed to treat metastatic breast cancer are variable, partly due to lack of validated predictors. Variable outcomes dilute potential impact on overall survival, which may cause clinical trials to fail. Optimizing patient selection would improve outcomes and reduce unnecessary toxicity to patients and health care costs.
In her study, "Role of Anti-tumor Immunity in Modulating the Impact of PI3K Pathway Mutations on Response to Radioembolization in Metastatic Breast Cancer," 2018 Philips/RSNA Research Seed Grant recipient, Amy Deipolyi, MD, PhD, assistant member at Memorial Sloan Kettering Cancer Center, New York, is prospectively validating the retrospective observation that breast cancer patients with mutations in the phosphatidylinositol 3-kinase (PI3K) pathway have better outcomes after RE for liver metastasis.
The study is using nextgeneration sequencing to identify mutations and assess their impact on response by PET/CT imaging. Dr. Deipolyi and colleagues are also assessing how these mutations influence lymphocyte infiltration and the expression of genes known to impact anti-tumor immunity in irradiated tumors. They are doing this by evaluating liver biopsy specimens collected four to six weeks after the first RE with flow cytometry and DNA microarray analysis.
"Our ongoing study could provide significant results, as it would yield critical knowledge regarding the anti-tumor immunogenic effects of RE," Dr. Deipolyi said. "It could also yield immediately translatable data that can impact patient selection for RE, delineate target patient populations for prospective clinical trials and suggest potential therapeutic targets."