The following are highlights from the current issues of RSNA's peer-reviewed journals.

Digital Breast Tomosynthesis: Concepts and Clinical Practice
Digital breast tomosynthesis (DBT) is emerging as the standard of care for breast imaging based on improvements in both screening and diagnostic imaging outcomes. The additional information obtained from the tomosynthesis acquisition decreases the confounding effect of overlapping tissue, allowing for improved lesion detection, characterization and localization. In addition, the quasi three-dimensional information obtained from the reconstructed DBT data set allows a more efficient imaging work-up than imaging with 2D fullfield digital mammography alone.
In an article published online in Radiology, Alice Chong, MD, University of Pennsylvania, Philadelphia, and colleagues reviewed the current literature on DBT, including screening outcomes, tips for lesion localization and characterization, changing workflows for diagnostic imaging, and future developments to improve both efficiency and accuracy in DBT imaging.
Continued implementation of DBT is associated with improvements in screening outcomes, including increased cancer detection rates and improved specificity across all breast densities.
"Early studies suggest that digital breast tomosynthesis–detected cancers tend to be smaller and of lower grade, potentially improving prognosis. Early studies have shown similar false-negative rates with DBT screening, although larger studies involving longer follow-up may be required to understand specific cancer biologic subtypes and the potential for longer term benefits," the authors write.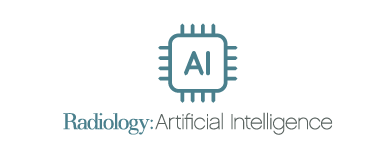 Fully Automated Diagnosis of Anterior Cruciate Ligament Tears on Knee MR Images by Using Deep Learning
A deep learning (DL) approach is feasible in detecting an anterior cruciate ligament (ACL) tear within the knee joint at MRI by using arthroscopy as the reference standard, according to a new study.
In an article published online in Radiology: Artificial Intelligence, Fang Liu, PhD, University of Wisconsin School of Medicine and Public Health in Madison, and colleagues used two deep convolutional neural networks (CNNs) to isolate the ACL on MR images followed by a classification CNN to detect structural abnormalities within the isolated ligament.
MR images of the knee in 175 subjects with a full-thickness ACL tear and 175 subjects with an intact ACL were retrospectively analyzed by using the DL approach. The ACL tear detection system achieved high diagnostic performance for determining the presence or absence of an ACL tear, with an AUC of 0.98. There was no statistically significant difference between the sensitivity and specificity of the machine and those of clinical radiologists with varying levels of experience for detecting an ACL tear.
To read the full study, go to RSNA.org/AI.

Preoperative Imaging for Facial Transplant: A Guide for Radiologists
Facial transplant (FT) is a viable option for patients with severe craniomaxillofacial deformities. Transplant imaging requires coordination between radiologists and surgeons and an understanding of the merits and limitations of imaging modalities.
In an article published online in RadioGraphics, Vinay Prabhu, MD, New York University Langone Health, New York City, and colleagues discuss the modalities that are essential for preoperative imaging of FT candidates and donors, present the utility of CT for computerized surgical planning for FT and describe CT angiographic and digital subtraction angiographic imaging findings that are important in FTs.
While preoperative imaging for both FT recipients and donors provides specific challenges, all required surgical and anatomic information can be obtained from straightforward imaging protocols that are widely available in all practices, according to the authors.
"Multimodality imaging provides the necessary information for vascular, osseous, and soft-tissue assessments and surgical planning, including design of cutting guides and intraoperative surgical guidance. Preoperative imaging is mandatory for determining candidacy for FT on the basis of structural anatomy, vascular architecture, and hemodynamic characteristics," the authors conclude.

Prognosis of CT-derived Fractional Flow Reserve in the Prediction of Clinical Outcomes
Fractional flow reserve (FFR) derived from CT (FFRCT) allows accurate identification of ischemia-inducing stenosis to guide management and has been shown to safely allow deferral of invasive angiography in the setting of clinical trials, as well as real-world clinical practice.
In an article published online in Radiology: Cardiothoracic Imaging (RSNA.org/Cardiothoracic), Charis G. McNabney, MB, BCh, St Paul's Hospital and University of British Columbia, Vancouver, Canada and colleagues evaluate the intermediate-term prognostic importance of FFRCT for vessel-oriented clinical events with the hypothesis that FFRCT would predict the occurrence of adverse clinical outcomes.
Results showed that at a median follow- up of more than one year, a positive result at FFR derived from FFRCT analysis was associated with a significantly increased risk of late revascularization and myocardial infarction.
Access the full study at RSNA.org/Cardiothoracic.


Listen to Radiology Editor David A. Bluemke, MD, PhD, discuss this month's research you need to know. Podcasts summarize the importance and context of selected recent articles. Subscribe today at RSNA.org/Radiology-Podcasts and never miss a single episode.
Articles include:
"A Roadmap for Foundational Research on Artificial Intelligence in Medical Imaging: From the 2018 NIH/RSNA/ACR/The Academy Workshop," Langlotz C, et al.
"CT of Kidney Volume in Autosomal Dominant Polycystic Kidney Disease: Accuracy, Reproducibility, and Radiation Dose," Bevilacqua M, et al.
MRI Evaluation of Lymphatic Abnoralities in the Neck and Thorax after Fontan Surgery: Relationship with Outcome," Biko DM et al.


Listen to RadioGraphics Editor Jeffrey S. Klein, MD, and authors discuss the following articles from recent issues of RadioGraphics at RSNA.org/RG-Podcasts.
"Vascular Anomalies of the Pediatric Liver," Albers BK, et al.
"Multimodality Imaging of Focal and Diffuse Fibrosing Mediastinitis," Garrana SH, et al.
Audio summary podcasts (also available on iTunes and Google Play) include these studies:
"Recognizing and Minimizing Artifacts at CT, MRI, US, and Molecular Imaging," Triche BL, et al.
"Implantable Electronic Stimulation Devices from Head to Sacrum: Imaging Features and Functions," Sterman J, et al.