RSNA 2022
Annual Meeting
108th Scientific Assembly and Annual Meeting
November 27 – December 1, 2022
Technical Exhibits: November 27 – 30
Why attend
RSNA 2022: Empowering Patients and Partners in Care illustrates the dynamic role imaging plays in disease management and multidisciplinary collaboration. Whether you attend in person or virtually, RSNA 2022 will provide an opportunity to examine the critical role radiology plays in enabling teams to deliver better patient care through a wide variety of innovative research, education and an outstanding plenary program that highlights timely topics in the field.
Technical Exhibits
Our Technical Exhibits provide an unparalleled opportunity to see all of the latest medical imaging technology. Spend time discussing your institution or practice needs with our industry partners, attend Lunch and Learn sessions and watch product demonstrations and presentations in the AI Showcase, where you can find the latest AI software, solutions and interoperability demonstrations of new tools and practice enhancements.
The RSNA 2022 Technical Exhibits will be open November 27–30.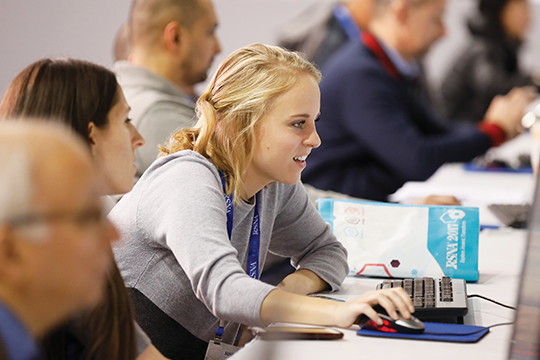 Exceptional education
We strive to bring you exceptional education and scientific programming that keeps you informed, engaged and inspired. Share your findings with us and help shape RSNA 2022 programming! Submit your abstract for scientific presentations, education exhibits and quality improvement reports by May 4.
Learn more
Contact us
Get the latest RSNA 2022 updates
Stay informed and get the latest RSNA 2022 information delivered to your inbox.