The Visionary Donor Program recognizes members for lifelong donations to the R&E Foundation. Visionary Donor status is given once cumulative giving reaches $5,000. The Foundation recognizes a donor each time they reach a Visionary milestone.
Email ldenaut@rsna.org to see if you qualify for the Visionary Donor Program.
See a full list of Visionary donors
Giving levels
We have nine Visionary Donor Program levels, depending on the total amount you've donated to the Foundation so far.
Bronze Visionary: $5,000
Silver Visionary: $10,000
Gold Visionary: $15,000
Platinum Visionary: $25,000
Sapphire Visionary: $50,000
Ruby Visionary: $100,000
Diamond Visionary: $250,000
Star Visionary: $500,000
Galaxy Visionary: $1,000,000
Benefits
All members of our Visionary Donors Program receive special recognition in the following placements:
RSNA News
The R&E Booth at the RSNA annual meeting
The R&E Foundation website


In addition, Visionary donors receive special access during the RSNA annual meeting. This includes the following:
Access to the R&E Donor Suite for relaxation and light refreshments
Invitation to the Distinguished Donor Reception, held in your honor
Bistro RSNA tickets for a complimentary lunch


Benefits by level
In addition to the above benefits, we also provide special recognition to Visionary donors at specific giving levels.
Silver Visionary
All basic Visionary donor benefits
Early notice to RSNA annual meeting and hotel registration
Express boarding pass to head to the front of the taxi and shuttle bus lines at McCormick Place during the RSNA annual meeting


Gold Visionary
All Silver Visionary benefits
Special recognition in RSNA annual meeting publications


Platinum Visionary
All Gold Visionary benefits
Photo included in the Arie Crown Theater at the RSNA annual meeting


Sapphire Visionary
All Platinum Visionary benefits
Complimentary ground transportation to and from the airport for the RSNA annual meeting


Ruby Visionary
All Sapphire Visionary benefits
Complimentary limo service to and from McCormick Place for the RSNA annual meeting


Diamond Visionary
All Ruby Visionary benefits
Plaque recognizing your commitment to the Foundation


Star Visionary
All Diamond Visionary benefits
Complimentary hotel room at the RSNA annual meeting (offer for one year only)


Galaxy Visionary
All Star Visionary benefits
Complimentary hotel suite at the RSNA annual meeting (offer for one year only)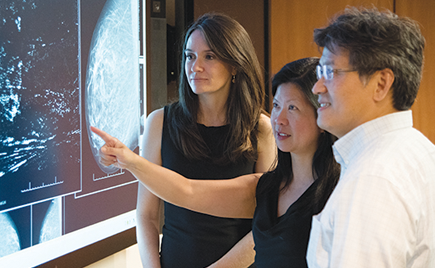 Support future breakthroughs
Build a strong future for radiology and support our grants by making an online donation to the Foundation.
Donate