My Turn: Invest in Our Collective Future
BY THOMAS M. GRIST, MD
July 16, 2019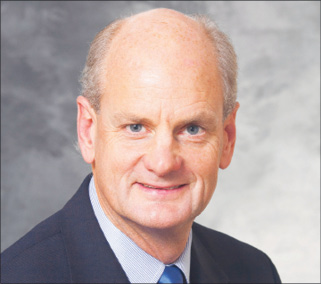 As members of the RSNA community, we are uniquely positioned to observe the impact that developments in medical imaging have on the patients we serve. Over the past 50 years we have witnessed a remarkable transformation in health care facilitated by innovations in CT, MRI, PET, ultrasound, X-ray imaging and image-guided therapies. The R&E Foundation contributes to this evolution by investing in imaging research and education to advance clinical care.
The pace of innovation in medicine is accelerating as a result of the development of multi-parametric approaches to imaging, augmented by the explosive growth in the application of artificial intelligence to all phases of image acquisition and analysis. We stand in the midst of this transformation, and now is the time to increase on our investment in imaging research to accelerate innovation and strengthen our leadership position in medical imaging.
As stewards of our field, our collective goal is to improve human health by advancing clinical care in imaging through research and education. I believe supporting the R&E Foundation is one of the most effective ways to assure the greatest impact on our future and the best outcome for our patients. Through the Foundation, we have an opportunity to give back to the field that has inspired us and served our patients.
The R&E Foundation has leveraged your support to lead the past transformation in medical imaging and is well positioned to continue forward in this journey. Historically, the Foundation investment has yielded extraordinary returns, and 94% of funds directly support the work of the innovative investigators whose proposals rose to the top. We know this investment has a tremendous impact on future follow-on funding, for we now can document a 50:1 return on our investment; every dollar spent by the R&E Foundation yields an additional $50 in future grants from other sources.
During the 2019 grant review process, the study sections evaluated an extraordinary number of excellent proposals, 30% of which were funded, resulting in more than $5 million in grant awards. The quality of the selected projects and skills of the research teams are outstanding. The rigorous R&E grant review process has demonstrated an uncanny ability to identify and prioritize important innovations that will impact the future of imaging-guided healthcare. Equally impactful, the R&E review process also identifies emerging stars who will become future leaders in radiology and radiation oncology. Foundation funding often represents the first extramural support to help future research and education leaders launch their careers.
The importance of our investment cannot be overstated. The entire RSNA community, including our individual, private practice group and corporate donors, have a stake in the outcome of our collective efforts. Given the mind-boggling pace of change in our field, the best way for us to serve our patients and ensure our future is to create it. Please join me in this exciting journey by committing your support to the RSNA R&E Foundation.