Discounted dues eligible countries
RSNA is pleased to offer a reduced membership cost to applicants from the eligible countries listed below. The reduced membership rate is $50.
Membership benefits include online access to all areas of the RSNA website, including RSNA's online journals and RSNA News. Your membership also includes discounted registration for Virtual Access to the RSNA annual meeting, but does not include discounted registration for the in-person meeting in Chicago.
Countries eligible for discounted RSNA membership
Afghanistan
Albania
Algeria
Angola
Armenia
Azerbaijan
Bangladesh
Belarus
Belize
Benin
Bhutan
Bolivia
Bosnia-Herzegovina
Botswana
Burkina Faso
Burundi
Cabo Verde
Cambodia
Cameroon
Central African Republic
Chad
Colombia
Comoros
Congo, Democratic Republic of
Congo, Republic of
Côte d'Ivoire (Ivory Coast)
Djibouti
Dominica
Dominican Republic
Ecuador
Egypt
El Salvador
Equatorial Guinea
Eritrea
Eswatini
Ethiopia
Fiji
Gabon
Gambia
Georgia
Ghana
Guatemala
Guinea
Guinea-Bissau
Guyana
Haiti
Honduras
India
Indonesia
Iraq
Jamaica
Jordan
Kenya
Kiribati
Kosovo
Kyrgyzstan
Laos
Lebanon
Lesotho
Liberia
Libya
Madagascar
Malawi
Maldives
Mali
Marshall Islands
Mauritania
Micronesia, Federated States of
Moldova
Mongolia
Morocco
Mozambique
Myanmar
Namibia
Nepal
Nicaragua
Niger
Nigeria
North Macedonia
Pakistan
Papua New Guinea
Paraguay
Peru
Philippines
Rwanda
Samoa
São Tomé and Príncipe
Senegal
Serbia
Sierra Leone
Solomon Islands
Somalia
South Africa
South Sudan
Sri Lanka
St. Vincent and the Grenadines
Suriname
Tajikistan
Tanzania
Thailand
Timor-Leste (East Timor)
Togo
Tonga
Tunisia
Turkmenistan
Tuvalu
Uganda
Ukraine
Uzbekistan
Vanuatu
Venezuela
Vietnam
West Bank and Gaza
Yemen
Zambia
Zimbabwe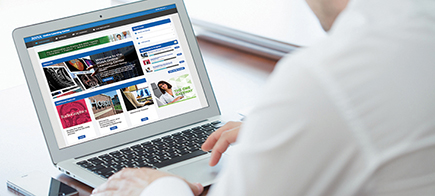 Join us
Your RSNA membership benefits include access to all areas of the RSNA website and free subscriptions to RSNA's online journals and news at a special reduced rate!
Join RSNA