Public Comment Open for FDA Mammography Proposal
Breast imaging experts are applauding a proposed update to the Mammography Quality Standards Act by the U.S. Food and Drug Administration (FDA) that would require providers to use standardized reporting language to notify patients of their individual breast density status. Currently, laws in 37 states require some form of breast density notification after a mammogram, but the reporting requirements vary widely. If finalized, the FDA proposal would apply to all states. The FDA's proposed requirement follows a federal funding bill signed into law in February that requires the FDA to develop new breast density reporting language to be included in patient information.
Public comment on the proposal will be accepted through June 26. For more information visit federalregister.gov.
Save the Date: RSNA Spotlight Course in Brazil to Focus on Cancer Imaging
The RSNA Spotlight Course, "Tópicos no Imageamento do Câncer," will be held Sept. 27–28 in São Paulo, Brazil. This Portuguese-language course will focus on advances and tools in cancer imaging.
Register at RSNA.org/Spotlight/SaoPaulo.

New for RSNA 2019: 3D Printing and Advanced Visualization Showcase Changes Locations
To accommodate the growing interest in 3D printing, the RSNA 2019 3D Printing and Advanced Visualization Showcase will relocate within the Technical Exhibits to North Hall B.
The new location will include an innovative layout for easier networking and meetings and a more vibrant platform for 3D printing products and augmented reality and virtual reality (AR/VR) technologies.
The 3D Printing and Advanced Visualization Showcase will include daily sessions, technical exhibits and 3D printing artifacts. Attendees can also explore products in 3D printing equipment and software as well as advanced visualization products including AR, mixed reality, holography and VR platforms.
Throughout the meeting, exhibitors will give short product presentations in the expanded Showcase Theater, which will also feature daily presentations from members of RSNA's 3D Printing Special Interest Group.
For more information about RSNA 2019, visit RSNA.org/Annual-Meeting.
New Session on AI in Global Radiology Planned for RSNA 2019
The RSNA Committee for International Radiology Education (CIRE) will host a new session at RSNA 2019, "Learning AI from the Experts: Becoming an AI Leader in Global Radiology (Without Needing a Computer Science Degree)."
Scheduled for Tuesday, Dec. 3, this course will expand on the RSNA 2018 session and will focus on the basics of implementing AI in the global radiology community.
Beginning July 24, users can access Meeting Central (Meeting.RSNA.org) to register for RSNA 2019 and add this session to My Agenda.
Fast 5 is Back. Submissions Open June 3
The Fast 5 are five-minute, engaging presentations that offer a perfect opportunity for presenters to share their non-clinical ideas. The five speakers will be determined by online voting in July. This year's presentations should embrace the RSNA 2019, "Seeing Possibilities Together," and share ideas about how collaboration and innovation are driving the future of radiology. The Fast 5 presentations will take place on Tuesday, Dec. 3, at 1 p.m., Central Time (CT) in the Arie Crown Theater.
Submit presentation ideas at RSNA.org/Annual-Meeting between June 3-19. Online voting to determine the session lineup will be available July 9-18.
---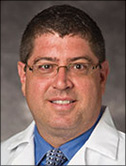 ---
Ellis Appointed Radiation Oncology Chair at Penn State Health
Rodney J. Ellis, MD, has been named chair of the Department of Radiation Oncology at Penn State Health Milton S. Hershey Medical Center and Penn State College of Medicine.
He previously served as vice chair for strategic affairs and director of genitourinary oncology, brachytherapy and advanced image guided radiology in the Department of Radiation Oncology at Case Western Reserve University School of Medicine in Cleveland.
---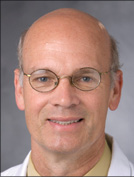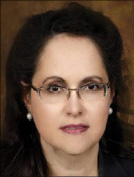 ---
SPR Awards Gold Medals to Frush and Hernanz-Schulman
Donald P. Frush, MD, and Marta Hernanz-Schulman, MD, received gold medals from the Society for Pediatric Radiology during its 2019 annual meeting in San Francisco.
Dr. Frush is professor, radiology and medical director, operations at Lucile Packard Children's Hospital at Stanford University in Stanford, CA.
Dr. Hernanz-Schulman is a professor, radiology and radiological sciences, professor, pediatrics and radiology vice-chair for pediatrics at Vanderbilt Children's Hospital in Nashville, TN.
---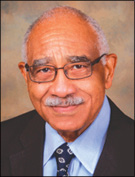 ---
In Memoriam
An internationally recognized leader in pediatric radiology, Lionel W. Young, MD, professor emeritus of radiology and former chief of pediatric radiology at Loma Linda University Children's Hospital in Loma Linda, CA, died April 10. He was 87.
An outspoken advocate for diversity and the inclusion of underrepresented minorities in radiology, Dr. Young was a respected mentor and educator for hundreds of radiology trainees, helping them experience and understand the need for continued growth in diagnostic and imaging technologies to benefit children and adults.
Dr. Young received his medical degree from Howard University College of Medicine in Washington, DC. He completed his residency at Strong Memorial Hospital in Rochester, NY, before he deferred an additional fellowship in pediatric radiology to serve as a lieutenant commander in the US Navy at the Portsmouth Naval Hospital, NH. Following his service, he completed his pediatric radiology fellowship at Cincinnati Children's Hospital and then returned to Strong Memorial Hospital to establish its Pediatric Radiology section. He later served as director of pediatric radiology at Children's Hospital of Pittsburgh.
As a champion for the health of children, Dr. Young was honored to appear in a segment of Mister Roger's Neighborhood during his time at Children's Hospital of Pittsburgh. Dr. Young shared an X-ray of a boy's arm during an episode called, "Let's Talk About the Hospital," where he explained how X-rays work.
In 1985, Dr. Young joined Northeastern Ohio Medical University in Rootstown, OH, as professor and chairman of radiology, and directed radiology at Akron Children's Hospital in Akron, OH. In 1991, he moved to Loma Linda University Children's Hospital where he established the Pediatric Radiology Department and worked until his retirement in 2018.
Dr. Young was a prolific author publishing more than 200 journal articles and book chapters. He served as president of the Society for Pediatric Radiology. Dr. Young served as chair of the RSNA Scientific Program Committee in pediatric radiology.
He received the Distinguished Service Award from the American Board of Radiology and was recognized with a named annual symposium on pediatric radiology at the National Medical Association.