RSNA COVID-19 Resources
RSNA has a variety of resources available on the 2019 novel coronavirus (COVID-19), including:
• Online RSNA COVID-19 Resources
Learn about current research and best practices for managing through COVID-19 and getting your practice back on track at RSNA.org/COVID-19. at RSNA.org/COVID-19.
• RSNA Community
Join RSNA's online community specifically for COVID-19 discussions. Ask questions, share ideas, get peer-to-peer support and discover lessons learned. All community users are required to have an active RSNA account.
• Industry Solutions
RSNA's COVID-19 Industry Solutions website is a central hub designed to help radiologists and the radiology community find solutions including equipment sanitation, teleradiology, AI software, training resources for residents and technologists, equipment guidelines, and 3D printing.
• RSNA Coronavirus Cases
View peer-reviewed cases of COVID-19 at Cases.RSNA.org, a free educational and point-of-care tool provided to get more patients the care they need.
Voting Opens July 9 for Fast 5 at RSNA 2020
Help select the lineup of Fast 5 presentations for RSNA 2020 during online voting from July 9 – July 20. The Fast 5 is an engaging, fast-paced session that allows five speakers five minutes to speak on non-clinical topics. RNSA accepted submissions starting on June 1 for these presentations.
This year's presentations highlight the RSNA 2020 theme, Human Insight/Visionary Medicine.
To view the submissions and cast your vote, go to RSNA.org/Annual Meeting. After voting, share the link on social media using #RSNAFast5 to encourage your colleagues to vote as well.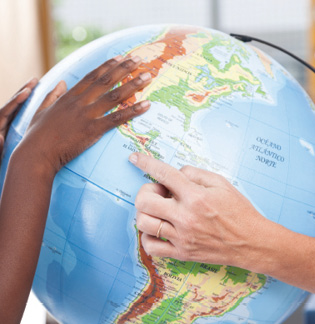 Applications Available for Future RSNA Global Learning Center
Applications are available for team member volunteers for the second RSNA Global Learning Center (GLC). The location of the second GLC will be announced in the fall.
Volunteer team members will work in close consultation with the radiology department at the GLC to design and present a three-year educational plan using RSNA educational resources.
A team of up to four RSNA volunteers will be chosen to match the needs of the GLC. RSNA team members may travel yearly to the GLC and will also collaborate virtually with the GLC to learn about the host site's educational needs and present lectures, hands-on training and point-of-care opportunities.
Applications for GLC team members are available at RSNA.org/GLC.
---
---
RSNA to Build COVID-19 Imaging Data Repository
RSNA recently announced a new initiative to build a COVID-19 Imaging Data Repository. The open data repository will compile images and correlative data from institutions, practices and societies around the world to create a comprehensive source for COVID-19 research and education efforts.
"RSNA is committed to accelerating collaborative research and education on the uses of medical imaging to address diagnosis and imaging-based treatment of COVID-19," said Curtis P. Langlotz, MD, PhD, RSNA Board liaison for information technology and annual meeting.
This initiative builds on RSNA's long history of enabling image data sharing, research and technologic innovation. For more than 20 years, RSNA has sponsored the development and implementation of data standards, including DICOM, IHE, RadLex, Image Share and QIBA. In the past few years, RSNA has helped accelerate research into the application of artificial intelligence (AI) in medical imaging by collecting and labeling data and organizing competitions that engage thousands of teams to test the ability of AI systems to perform clinically relevant tasks.
RSNA will collaborate closely with the European Imaging COVID-19 AI initiative, supported by the European Society of Medical Imaging Informatics. The organizations expressed the common goal of creating a secure way to share COVID-19 imaging, in order to assess lung involvement more accurately with AI. They will define and publish protocols for selecting and labeling imaging data associated with COVID-19 as a tool for researchers and practitioners.
Access RSNA COVID-19 resources at RSNA.org/COVID-19.
Check out RSNA's Case Collection
RSNA's new Case Collection is a comprehensive education and clinical resource of image-focused case reports to help you make a confident diagnosis and enhance your professional development.
You can submit your own cases to be a part of this cooperative resource and help grow knowledge for the entire radiology community. Cases are shared and cited with a DOI upon acceptance.
Visit the RSNA Case Collection at Cases.RSNA.org. For more information, contact RSNAcasecollection@rsna.org or 1-877-RSNA-MEM (1-877-776-2636) or 1-630-571-7873 outside the U.S. and Canada.
---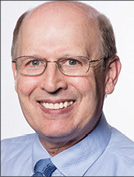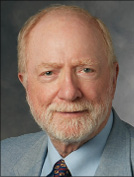 ---
SPR Awards Gold Medals to Barth and Parker
Richard A. Barth, MD and Bruce R. Parker, MD, received 2020 gold medals from the Society of Pediatric Radiologists (SPR).
Dr. Barth is chief of pediatric radiology and director of pediatric imaging at Lucile Packard Children's Hospital, Palo Alto, CA, and associate clinical chair, Stanford University, CA.
Dr. Parker is an professor emeritus of radiology at Stanford University and Baylor College of Medicine, Houston.
---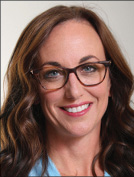 ---
Canon Elected President of SCARD
Cheri L. Canon, MD, has been elected president of the Society of Chairs of Academic Radiology Departments (SCARD).
Dr. Canon is a professor and Witten-Stanley Endowed Chair of Radiology in the UAB School of Medicine, Birmingham, AL.
---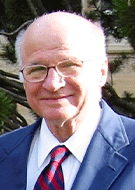 ---
In Memoriam: O. Wayne Houser, MD
Former RSNA president and internationally acclaimed neuroradiologist, O. Wayne Houser, MD, died on April 16 in Rochester, MN. He was 90.
Dr. Houser received his medical degree from Baylor University, Waco, TX, and completed his internship at Henry Ford Hospital, Detroit. He was in private practice until entering the U.S. Air Force for two years, stationed in Keflavik, Iceland, and Carswell Air Force Base, Fort Worth, TX. Following his service, Dr. Houser completed his diagnostic radiology residency at Mayo Graduate School of Biomedical Sciences, Rochester.
He spent his entire career at Mayo Clinic where he was a professor emeritus. He retired in 1994.
Dr. Houser had a long history of leadership in RSNA. He chaired numerous committees, including the Committee on International Relations, Corporate Relations, the Publications Council and the Refresher Course Committee. He joined the RSNA Board of Directors in 1986 and served as the liaison for publications. In 1994, Dr. Houser served as RSNA president.
A longtime supporter of the RSNA R&E Foundation, Dr. Houser joined the Board of Trustees in 1992 and served as chair in 1997. He and his wife Elizabeth are Sapphire Visionary donors. For his work with RSNA, Dr. Houser was awarded the Gold Medal in 1999.
He is a former president of the American Society of Neuroradiology and received its gold medal in 2001. He was named an honorary member of the French Society of Radiology in 1996.
Dr. Houser was a member of the editorial board of the Journal of Computed Tomography and a reviewer for Radiology, American Journal of Neuroradiology and Clinical Anatomy.
Donations can be made to the R&E Foundation in memory of Dr. Houser. Contributions can be submitted online or by mail to: RSNA R&E Foundation, 820 Jorie Blvd., Ste. 200, Oak Brook, IL 60523-2251.
---
---
In Memoriam: Edward Jackson, PhD
A celebrated leader in medical physics, Edward Jackson, PhD, died on June 2 in Madison, WI. He was 58.
Dr. Jackson was an emeritus professor and the former chair of the Department of Medical Physics at the University of Wisconsin School of Medicine and Public Health, Madison.
He received his BS and MS in physics from Auburn University, Auburn, AL and completed his PhD in biophysics at the University of Texas Health Science Center at Houston. He began his career as an assistant professor at the University of Texas and became a professor and deputy chair and chief of the Section of MR and Ultrasound Physics in the Department of Imaging Physics at the University of Texas MD Anderson Cancer Center.
Dr. Jackson was the immediate past chair of the RSNA Quantitative Imaging Biomarker Alliance (QIBA) and was passionate about driving QIBA efforts to advance the adoption of quantitative imaging in the broader radiologic community. He was a former vice-chair of QIBA and served as a member of the Committee on Scientific Affairs as the QIBA representative. He was a member of RSNA's 3D Printing Special Interest Group and Public Information Advisors Network. He also served as faculty at several RSNA annual meetings.
He was the former chair of the Commission on Accreditation of Medical Physics Education Programs and was the past chair of the ad hoc committee on standards for quantitative MR for the International Society for Magnetic Resonance in Medicine (ISMRM). Dr. Jackson was also a former vice chair of the education council of the American Association of Physicists in Medicine (AAPM).
He was a prolific author of numerous papers on biomarkers and functional MRI and spectroscopy in the treatment and understanding of cancer.