---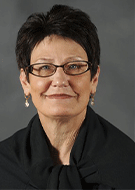 ---
Aberle Elected to National Academy of Medicine
Denise Aberle, MD, has been elected to the National Academy of Medicine.
Dr. Aberle is a professor of radiology and bioengineering and vice chair of the Department of Radiological Sciences at the David Geffen School of Medicine, UCLA.
She was elected for leading the National Lung Screening Trial, which was sponsored by the American College of Radiology Imaging Network in the National Cancer Institute. Dr. Aberle spoke about her work with the screening trial during the 2018 RSNA/AAPM Symposium.
---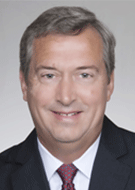 ---
Wagner Named ABR Executive Director
Brent J. Wagner, MD, has been named executive director of the American Board of Radiology (ABR). Dr. Wagner is the current president of the ABR's Board of Governors.
Dr. Wagner is a partner in West Reading Radiology Associates, in Reading, PA. He earned his medical degree from Jefferson Medical College, Philadelphia and completed his residency in diagnostic radiology at Wilford Hall Ambulatory Surgical Center, San Antonio, TX.
Dr. Wagner will replace Valerie P. Jackson, MD who is retiring in July 2020.
Celebrate the Eighth Annual International Day of Radiology on November 8
On Nov. 8, the anniversary of the discovery of the X-ray, radiologists and related professionals are invited to celebrate the eighth annual International Day of Radiology (IDoR). The goals of the celebration are to create greater awareness of the value that radiology research, diagnosis and treatment contribute to safe patient care and bring better understanding of the vital role radiologists play in health care.
IDoR is an initiative of RSNA, the European Society of Radiology (ESR) and the American College of Radiology (ACR). Visit www.internationaldayofradiology.com to learn more about IDoR and to find out how you can celebrate.
Members Attend RSNA 2019 for Free
RSNA members receive free annual meeting registration. Join your colleagues from around the globe to enhance your skills at over 400 educational courses, earn CME and get hands-on experience with cutting-edge technology, including AI, 3D printing and virtual reality.
Join or renew your RSNA membership by Nov. 1 to attend the meeting as a member. Becoming a member and registering for the annual meeting early will ensure that you can take advantage of free registration. Some registration categories fees increase after this date.
RSNA members also receive a host of other benefits including free journal subscriptions, grant opportunities, access to the Online Learning Center for SA-CME and much more.
Visit RSNA.org/Membership to join or renew.