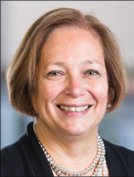 Jackson and Lewin Receive 2019 AUR Gold Medals
Valerie P. Jackson, MD, and Jonathan S. Lewin, MD, received gold medals from the Association of University Radiologists (AUR) during its annual meeting in April.
Dr. Jackson, RSNA president, is the executive director of the American Board of Radiology (ABR) and the Eugene C. Klatte Professor Emeritus in the Department of Radiology and Imaging Sciences at Indiana University School of Medicine, Indianapolis.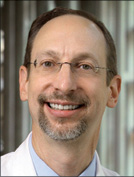 Dr. Lewin is the executive vice president for health affairs at Emory University and president, CEO and chairman of the board of Emory Healthcare, both in Atlanta.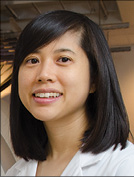 Huang Named to Council of Early Career Investigators in Imaging Technology
Susie Yi Huang, MD, PhD, an assistant radiology professor at Massachusetts General Hospital, Boston, has been named to the 2019 Council of Early Career Investigators in Imaging Technology by the Academy of Radiology & Biomedical Imaging Research. RSNA sponsored Dr. Huang's appointment.
Dr. Huang received the Philips Healthcare/RSNA Research Resident Grant (2014–2015) and an RSNA Research Medical Student Grant (2007–2008). Investigators participated in advocacy events as part of the academy's 10th annual Medical Imaging Showcase on Capitol Hill, held in April in Washington, D.C. Investigators were selected by the Council Selection Committee led by the Academy President, Heidvig Hricak, MD, PhD, Dr(hc), chair of radiology at Memorial Sloan Kettering Cancer Center in New York.
Apply for RSNA 2019 International Travel Stipend Program
RSNA members have the power to vastly improve local health care through the knowledge and experience gained at the RSNA annual meeting. In recognition of the financial costs associated with travel to the annual meeting, RSNA offers an International Travel Stipend Program to support attendees from low-resource nations.
The program aids eligible members in partially defraying travel expenses related to attending the RSNA annual meeting. Up to 25 awards of $1,000 and complimentary registration to the annual meeting will be available for eligible candidates.
The application is open and is due April 26. For more information and to apply, visit RSNA.org.
Nominate Radiology Articles for the 2019 Margulis Award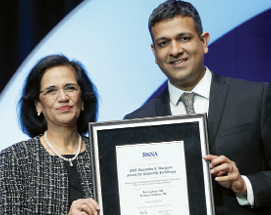 The Nominating Committee for the Alexander R. Margulis Award for Scientific Excellence is accepting nominations from readers for Radiology articles published between July 2018 and June 2019. The main selection criteria are scientific quality and originality.
Email your nomination, including the article citation and a brief note highlighting the reasons for the nomination to lcarson@rsna.org. The deadline is June 10.
William R. Eyler Editorial Fellowship Applications Due May 1
Applications are being accepted for the RSNA William R. Eyler Editorial Fellowship.
The fellowship offers the opportunity to work with Radiology Editor David A. Bleumke, MD, PhD, in Madison, WI, and RadioGraphics Editor Jeffrey S. Klein, MD, in Burlington, VT. The fellow will also visit the Publications Department at RSNA Headquarters in Oak Brook, IL, and work with the RadioGraphics editorial team at RSNA 2019.
Apply by May 1 to be considered for the William R. Eyler Editorial Fellowship. To learn more and to apply, visit RSNA.org/Journals/Editorial-Fellowships.
RadioGraphics Seeks New Editor
RSNA is accepting applications for the position of RadioGraphics editor, which has been held by Jeffrey S. Klein, MD, since 2012. The application deadline is May 1.
Dr. Klein, the third editor of the RSNA education journal published since 1981 and currently a member of RSNA's Board of Directors, will step down at the end of 2020. RSNA plans to select the new RadioGraphics editor in September. That person will become the editor-designate on July 1, 2020, and editor in January 2021.
The editor is expected to spend 60 percent of his or her time on RadioGraphics. The full job description can be found at RSNA.org/RadioGraphics-editor.
RSNA Board of Directors in its search. Interested physicians are invited to email their curricula vitae, cover letters, and vision statements to Dr. Mauro at editorsearch@rsna.org.
Register for RSNA First U.S. Based Spotlight Course on Artificial Intelligence
Registration is open for the first RSNA Spotlight Course to be held in the U.S. "Radiology in the Age of AI," will be held May 31-June 1 in San Francisco, CA.
In this artificial intelligence (AI)-focused course you will learn from the top minds in AI what this rapidly advancing technology means for you and your practice. The course will also explore the latest progress in clinically useful AI systems, as well as basic AI tools and techniques non- computer scientists can use to better understand AI research.
Space is limited. For information and to register, visit RSNA.org/Spotlight/AI-San-Francisco.
Registration is also open for:
• "Comprehensive AI for Practicing Radiologists," will be held May 3-4 in Paris, France. This English-language course will offer tools for using AI in your radiology practice.
Registration will open in early May for the Spotlight Course, "Tendências e perspectivas em radiologia oncológica: abordagem multidisciplinar," which will be held Sept. 27–28 in São Paulo, Brazil. This Portuguese-language course will focus on advances and tools in cancer imaging.
RSNA offers its series of regional courses across North America and around the world. For more information and to register, visit RSNA.org/Spotlight.

RSNA's QIBA Awarded Grant from Prevent Cancer Foundation
RSNA's Quantitative Imaging Biomarkers Alliance (QIBA) was recently awarded a second $50,000 one-year Global Cancer Prevention Grant from the Prevent Cancer Foundation® (PCF).
The grant project will focus specifically on Poland where 16 new lung cancer screening (LCS) sites will use cloud-based quantitative CT imaging conformance certification services and CT image quality phantoms to ensure that CT LCS nodule measurements are accurate and precise.
In collaboration with Accumetra, this project seeks to assure high-quality LCS worldwide and is working to establish a standard for image quality across numerous international screening sites.
For more information about QIBA, visit RSNA.org/Research/Quantitative-Imaging-Biomarkers-Alliance.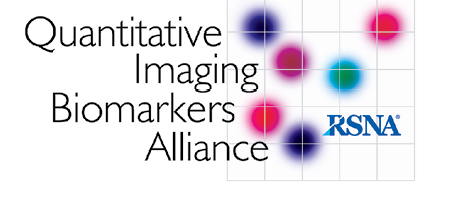 Program Coordinators: Submit RSNA Resident Promotion Form by June 1
Radiology residency program coordinators should check their email for the RSNA Resident Promotion Form. This easy, one-step form allows you to provide details and verification on all incoming residents for the year — ensuring that they will be enrolled into RSNA membership early in their careers.
Following submission to RSNA, new residents will gain access to RSNA Physics Modules, the Radiology suite of journals and RadioGraphics as well as free registration to the RSNA annual meeting.
For more information, contact Matthew Chwedyk, customer service & membership management specialist at mchwedyk@rsna.org.
RadioGraphics Looking for Residents to Join Subspecialty Review Panel
Applications are available for the RadioGraphics Resident Subspecialty Review Panel, which will provide input on educational exhibits for RSNA 2019 that are relevant to trainee education.
Panelists will review RSNA 2019 educational exhibits and submit recommendations for RadioGraphics publication solicitation.
Apply by May 17 to participate in RSNA 2019 activities. The application requires a Program Director Acknowledgement Form, which must be signed and completed before beginning the application. For more information and eligibility requirements, review the online application form.
Questions can be directed to customerservice@rsna.org.
Don't Lose Your Connection to RSNA
Next time you update your RSNA membership profile, you may want to be sure you have selected a personal email as your preferred address.
Providing your personal email, such as a Gmail or Yahoo account, helps ensure that no matter where you move during your radiology career, you will continue to receive important news and updates from RSNA.
Log in to your RSNA account to review your personal information and update your email address.
For more information, contact customerservice@rsna.org, 1-877-776-2636 (U.S. and Canada only) or 1-630-571-7873 (outside the U.S. and Canada).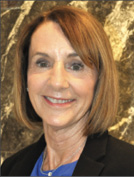 RSNA Retirement
Janet Cooper, CMP, 24 years
As RSNA's director of meetings for more than two decades, Janet Cooper, CMP, has made an indelible contribution to the growth and success of the RSNA annual meeting — the world's largest scientific assembly and premier radiology forum.
"Janet is a consummate, natural leader. Her industry savvy is key to her success and has provided RSNA an enviable edge. Janet's ability to work with others, in humble deference to their credit, is a rare, venerable trait that we should all aspire to achieve," said Steve Drew, RSNA's Assistant Executive Director: Meetings- Convention Services and Informatics.
Throughout her career, Cooper led the RSNA Meetings & Convention Services team in the strategy, development and execution of every aspect of the annual meeting, which attracts approximately 55,000 attendees annually to McCormick Place in Chicago. She also managed small to medium-sized domestic and international meetings for RSNA.
Cooper has more than 30 years of experience in event planning, including serving for 14 years as vice president, Meetings & Conventions, for the National Community of Pharmacists Association (NCPA) in Alexandria, VA.
After moving to Chicago in 1994, Cooper learned of RSNA's stellar reputation from industry friends and was thrilled to be hired as an assistant director of RSNA Meetings & Convention Operations. In 1998, Cooper was promoted to director of the department that is now titled Meetings & Convention Services.
Since joining RSNA, Cooper has been dedicated to improving the annual meeting experience for attendees from around the world. Along with overseeing every annual meeting, Cooper's knowledge of digital events and audience engagement were critical to RSNA's launch of the Virtual Meeting in 2011. Cooper helped plan, execute and grow the highly successful Virtual Meeting that is a hybrid of live and online courses for remote attendees. Other achievements include aiding in the design and planning of the RSNA Connections Center and Bistro RSNA, both staples at the annual meeting.
Along with a bachelor's degree in business administration, Cooper earned a Certified Meeting Professional (CMP) designation from the Convention Industry Council and a Digital Events Strategist certification from the PCMA Digital Experience Institute. For her work at RSNA, Cooper was nominated in 2019 for the Digital Experience Strategist of the Year Award by the PCMA Education Foundation, a Chicago-based network of business events strategists.
Along with colleagues at RSNA, Cooper cites the supervisor at her NCPA job as an amazing leader and mentor who had a significant impact on her career. In more than two decades at RSNA, Cooper has left a similar impact on RSNA staff, members and meeting attendees who benefited from her integrity, honesty and professionalism. Cooper retired in March.
ACR Awards 2019 Gold Medals
Bibb Allen, Jr, MD, Manuel L. Brown, MD, and David C. Kushner, MD, will receive gold medals from the American College of Radiology (ACR) during its annual meeting this month.
A former ACR president, Dr. Allen is a diagnostic radiologist in the Birmingham Radiological Group, AL, and chief medical officer of the ACR Data Science Institute™.
Dr. Brown is chair of the Department of Radiology, Henry Ford Hospital and Health Network, Detroit, and a former ACR president.
Dr. Kushner is the associate medical director for quality and safety at the Children's Hospital of the King's Daughters, in Norfolk, VA, and is a former ACR president.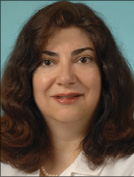 Woodard Named Wilson Professor of Radiology at Washington University
Pamela K. Woodard, MD, has been named the inaugural Hugh Monroe Wilson Professor of Radiology at Washington University School of Medicine in St. Louis.
Dr. Woodard is a professor of radiology with expertise in cardiothoracic imaging and research at the university's Mallinckrodt Institute of Radiology. She is also senior vice chair and division director of the Radiology Research Facilities, director of the Center for Clinical Imaging Research, head of Advanced Cardiac Imaging CT/MRI and director of the Radiology Research Residency Program, all at Washington University.
She is currently a member of the RSNA Margulis Award for Scientific Excellence Selection Committee. Dr. Woodard was awarded an RSNA Research Fellow Grant (1996) and a Research Scholar Grant (1999).
The endowed chair was established to honor the legacy of Hugh Monroe Wilson, MD, the second head of the Department of Radiology and Mallinckrodt Institute of Radiology. Dr. Wilson died in 1978.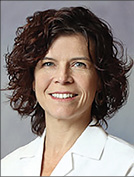 Findeiss Named SIR President
Laura Findeiss, MD, assumed the office of president of the Society of Interventional Radiology (SIR) during the society's annual meeting in Austin, TX, in March.
Dr. Findeiss is professor in the Department of Radiology and Imaging Services at Emory University School of Medicine, and chief of radiology services at Grady Memorial Hospital, both in Atlanta.
Other incoming officers of SIR's 2019-2020 Executive Council include President-Elect Michael D. Dake, MD, Tucson, AZ; Secretary Matthew S. Johnson, MD, Indianapolis; and Immediate Past President Victoria Marx, MD, Los Angeles.