Outstanding Educator and Researcher Announced
The RSNA Board of Directors has announced the Outstanding Educator and Outstanding Researcher to be recognized during the 106th Scientific Assembly and Annual Meeting.
The Outstanding Educator will be Mark E. Mullins, MD, PhD from Atlanta, GA (left). The Outstanding Researcher will be David A. Mankoff, MD, PhD from Philadelphia, PA (right).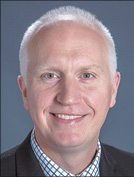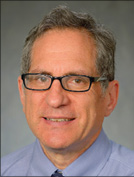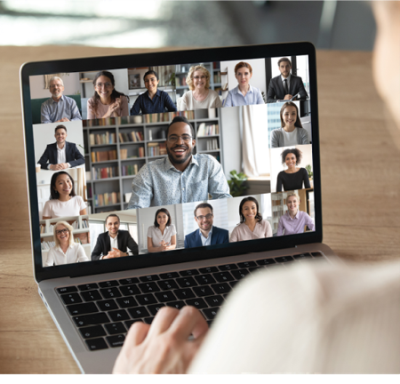 RSNA Focuses on Diversity, Equity and Inclusion
RSNA believes that a diverse representation of volunteers and leaders can best serve the organization, and the profession. The RSNA Board has long directed its committee leadership to consider diversity of gender, age, race/ethnicity, locations/regions, practice type and subspecialty in their recommendations of individuals for committee membership. With this commitment to diverse committee member representation, RSNA's volunteer and leadership gender composition outpaces the demographics of the U.S. radiologist population.
RSNA's Committee on Diversity, Equity and Inclusion (CDEI), chaired by Yoshimi Anzai, MD, assesses the DEI environment in RSNA and the profession to identify gaps that RSNA might fill to help radiology leaders understand DEI issues and make positive changes. Recognizing that unconscious bias about gender identity, age, race/ethnicity, sexual orientation, religion and ability may influence the evaluation and selection of faculty, committee members and leaders, honorees, awardees and other appointed positions, the RSNA Board enthusiastically approved the committee's recommendation to conduct unconscious bias training for all RSNA volunteer leaders. In September, RSNA Board members and other Society leaders participated in a new virtual "Everyday Bias" workshop.
Another gap identified by the CDEI was the Society's limited member demographic data. As a result, RSNA evaluated existing data and implemented improved data point collection to better reflect the ways that RSNA members identify themselves. We are pleased with the positive response members have shown to our expanded options for gender and race/ethnicity. Watch for many DEI courses and studies being presented in the RSNA 2020 program and the RSNA Online Learning Center.
---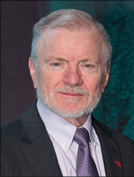 ---
SNMMI Names New Officers
Alan B. Packard, PhD, has been named the 2020-21 president of the Society of Nuclear Medicine and Molecular Imaging (SNMMI). SNMMI introduced a new slate of officers during its annual meeting.
Dr. Packard is an associate professor of radiology at Harvard Medical School and director of radiopharmaceutical research and senior research associate in nuclear medicine at Boston Children's Hospital.
President-elect is Richard L. Wahl, MD, the Elizabeth E. Mallinckrodt Professor of Radiology, director of the Mallinckrodt Institute of Radiology and a professor of radiation oncology, all at Washington University School of Medicine, St. Louis.
Vice president-elect is Munir Ghesani, MD, associate professor of radiology at Mount Sinai Hospital and chief of nuclear medicine and molecular imaging at Mount Sinai Health Enterprise in New York, NY.
---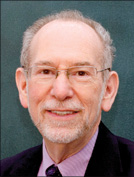 ---
Linver Awarded SBI Gold Medal
Michael N. Linver, MD, received the 2020 Gold Medal of the Society of Breast Imaging (SBI).
Dr. Linver is director emeritus of the Breast Imaging Center of X-Ray Associates of New Mexico, PC, and clinical professor of radiology at the University of New Mexico, both in Albuquerque.
He is a former member of the RSNA Radlex Breast Subcommittee and the RSNA Breast Education Exhibits Committee. He also served as a moderator and faculty at numerous RSNA annual meetings.
The award will be presented at the 2021 annual meeting.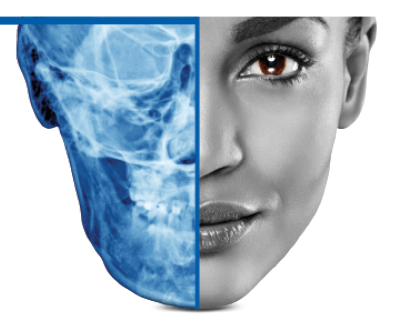 Celebrate the Ninth Annual International Day of Radiology
The International Day of Radiology (IDoR), celebrated on Nov. 8, recognizes the anniversary of the discovery of the X-ray.
Radiologists and related professionals are encouraged to celebrate IDoR to create greater awareness of the value that radiology research, diagnosis and treatment contribute to safe patient care and to promote better understanding of the vital role radiologists play in health care.
RSNA COVID-19 Resources
RSNA offers critical resources on the 2019 novel coronavirus (COVID-19), including:
• Online Learning Center
Access available COVID-19 resources including webinars, pre-recorded webinars and videos at RSNA.org/Learning-Center.
• Online RSNA COVID-19 Resources
Learn about current research and best practices for managing through COVID-19 and getting your practice back on track at RSNA.org/COVID-19.
• RSNA Community
Join RSNA's online community specifically for COVID-19 discussions. Ask questions, share ideas, get peer-to-peer support and discover lessons learned. All community users are required to have an active RSNA account.
• Industry Solutions
RSNA's COVID-19 Industry Solutions website is a central hub designed to help radiologists and the radiology community find solutions including equipment sanitation, teleradiology, AI software, training resources for residents and technologists, equipment guidelines, and 3D printing.
• RSNA Coronavirus Cases
View peer-reviewed cases of COVID-19 at Cases.RSNA.org, a free educational and point-of-care tool provided to get more patients the care they need.
RSNA and Medical Organizations Encourage Patients to #ReturnToCare
Due to the COVID-19 pandemic, many patients opted to postpone elective, screening and other time-sensitive imaging exams that are important to their health. With imaging centers and health care facilities reopening with stringent safety guidelines, RSNA and other radiology organizations are joining their physician colleagues and patient advocacy groups throughout medicine to encourage patients to #ReturnToCare.
Studies have shown dramatic declines in screenings and cancer-related care due to COVID-19. Radiologists are encouraged to contact patients to discuss scheduling imaging exams based on the guidelines in their region, at their hospital and radiology department.
RSNA offers a variety of radiology practice and patient-focused COVID-19 related resources.
The RSNA COVID-19 Resources webpage is updated regularly with links to original research, guidelines, education and multimedia presentations.
RadiologyInfo.org, RSNA and ACR's public information website, has a Medical Imaging and Coronavirus Safety page.
RSNA is part of a coalition of medical organizations and patient advocacy groups promoting the #ReturnToCare campaign. The campaign encourages patients to talk to their doctors about scheduling missed or delayed exams, including imaging, where appropriate.
For information about the #ReturnToCare campaign, visit www.returntocarecampaign.org.
RSNA Collaborates on Open-Source COVID-19 Medical Image Database
RSNA is collaborating to develop the Medical Imaging and Data Resource Center (MIDRC), an open-source database with medical images from tens of thousands of coronavirus (COVID-19) patients. The MIDRC will help physicians better understand, diagnose, monitor and treat COVID-19.
RSNA will co-lead the effort with the American College of Radiology (ACR) and the American Association of Physicists in Medicine (AAPM). The National Institute of Biomedical Imaging and Bioengineering (NIBIB) at the National Institutes of Health (NIH) is funding the effort through a contract to Maryellen Giger, PhD, of the University of Chicago, which will host the MIDRC.
The initiative includes RSNA representatives Curtis Langlotz, MD, PhD, RSNA Board liaison for information technology and annual meeting, of Stanford University, Adam Flanders, MD, of Thomas Jefferson University Hospital, co-investigators Etta Pisano, MD, of Beth Israel Deaconess Medical Center, Michael Tilkin, MS, from ACR and Paul Kinahan, PhD, from AAPM.
Funded under the NIH special emergency COVID-19 process, the MIDRC will create an open access platform to collect, annotate, store and share COVID-related medical images.
The MIDRC will bring together engineers, physicians and scientists to collect and organize the data to answer crucial questions about how imaging could be deployed against COVID-19. Dr. Langlotz discusses the MIDRC in his "My Turn: Will Artificial Intelligence Play a Role in Imaging of COVID-19?".
For Your Information
Read more about the RSNA International COVID-19 Open Radiology Database (RICORD) at RSNA.org/Covid-19.
Use Career Connect to Find Job and Fellowship Positions
With RSNA's online resource, Career Connect, residents and practicing radiologists can search for positions by specialty, location and institution. There are over 170 job or fellowship listings currently available.
Users can read institutional profiles, find out if positions are available and access contact information.
RSNA members can log in and personalize searches by entering key words such as institution name, state or specialty. Career Connect provides a print feature and save option that allows members to store search results for later viewing.
To access RSNA's Career Connect, visit Jobs.RSNA.org.