Register for RSNA Spotlight Courses
Designed to offer practical insights on essential topics in medical imaging, registration is open for select 2020 Spotlight Courses.
• April 3-4,
Neuroradiology and AI: Current and Future Approaches, Florence, Italy (
Registration open
)
• June 26-27, Musculoskeletal Imaging, Buenos Aires, Argentina
(Spanish-language course; Registration opens March 24)
• July 18, AI Hands-on Workshop, London, U.K. (Registration opens April 14)
• August (Dates and topic TBD), Singapore (Registration opens May 19)
• September 25-26, Pulmonary Disorders with AI, Denver, U.S. (Registration opens June 16)
For more information and to register, visit RSNA.org/Spotlight.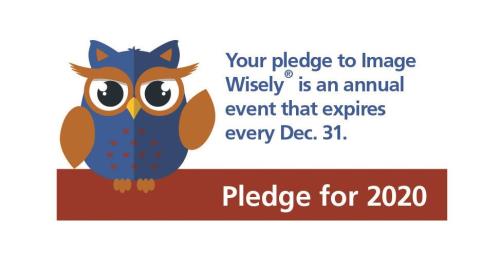 Time to Renew Your Image Wisely® Pledge
Continue your commitment to safe imaging by renewing your Image Wisely® pledge or make a first-time promise to demonstrate your commitment to promoting safety in medical imaging.
Each year, those who renew their pledge at ImageWisely.org receive a dated certificate validating their commitment to the campaign. Facilities with current pledges can download the Image Wisely logo to promote their participation in the campaign.
The Image Wisely website provides updated news on radiation safety, regulations and standards. Users also can access free radiation safety cases to assess understanding of radiation safety concepts and earn continuing education credits.
The Image Wisely campaign is a joint partnership of RSNA, the American College of Radiology, the American Society of Radiologic Technologists and the American Association of Physicists in Medicine.
For more information and to take the Image Wisely pledge, visit ImageWisely.org.
Apply Now for RSNA Editorial Fellowships
Applications are being accepted for the RSNA William R. Eyler Editorial Fellowship and the RSNA William W. Olmsted Editorial Fellowship for Trainees.
Both fellowships offer the opportunity to work with Radiology Editor David A. Bleumke, MD, PhD, in Madison, WI, and RadioGraphics Editor Jeffrey S. Klein, MD, in Burlington, VT. The Eyler fellowship lasts three weeks and the Olmsted fellowship lasts one week.
Each fellow will also visit the Publications Department at the RSNA Headquarters in Oak Brook, IL. The Eyler Fellow will work with the RadioGraphics editorial team at RSNA 2020.
Apply by May 1 to be considered for the William R. Eyler Editorial Fellowship and April 1 for the William W. Olmsted Editorial Fellowship for Trainees.
To learn more and to apply, visit RSNA.org/Journals/Editorial-Fellowships.
Submissions Open for RSNA Case Collection
Submissions are open for the RSNA Case Collection, a new educational and point-of-care tool to assist radiologists in diagnosis. The RSNA Case Collection is the first of its kind to be designed exclusively for use within the radiology environment.
This valuable resource owned by you, the radiology community, will be available free to RSNA members. By submitting your case, you will help build an extensive resource for your daily practice. All submissions will be peer-reviewed and RSNA-vetted to provide a curated and trusted resource that aids in diagnosis.
The easy-to-use online platform will organize cases by subspecialty, putting the most relevant cases at your fingertips and enabling confident diagnoses. The RSNA Case Collection will launch in spring 2020.
Submit a case at Cases.RSNA.org.
---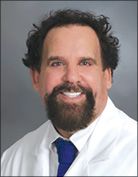 ---
Schweitzer Named Dean at Wayne State University
Mark Schweitzer, MD, was named dean of the School of Medicine and vice president of Health Affairs at Wayne State University, Detroit.
Dr. Schweitzer is currently chair of the Department of Radiology at the Stony Brook University School of Medicine, New York. He is a former Radiology Editorial Board member and RadioGraphics manuscript reviewer.
---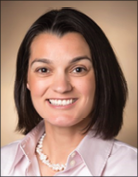 ---
Spalluto Named Vanderbilt Vice Chair of Health Equity
Lucy Spalluto, MD, MPH, was named the inaugural vice chair of Health Equity for the Department of Radiology at Vanderbilt University Medical Center, Nashville.
Dr. Spalluto will oversee the department's health equity-focused initiatives, including the development of educational programming, and will help establish community-based partnerships to address health disparities. Vanderbilt recently implemented its Office of Health Equity to complement its established Office of Diversity and Inclusion.
Dr. Spalluto is an associate professor of radiology at Vanderbilt and president of the American Association for Women in Radiology. She has served on the RSNA Resident and Fellow Committee and on the RSNA Obstetrics and Gynecology Education Exhibits Committee.
---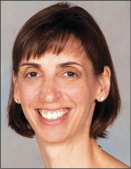 ---
Rigsby Appointed Head of Imaging Department at Lurie
Cynthia Rigsby, MD, was appointed chair of the Medical Imaging Department at Ann & Robert H. Lurie Children's Hospital of Chicago. Dr. Rigsby is a professor of radiology and pediatrics at Northwestern University Feinberg School of Medicine, Chicago.
Dr. Rigsby was previously the division head of Body Imaging and vice-chairman of the Medical Imaging Department at Lurie. She is the co-chair of the RSNA-ACR Public Information Website Committee and a member of the RSNA Public Information Committee and the Public Information Advisors Network.
---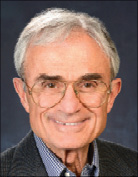 ---
In Memoriam: David C. Levin, MD
A widely respected expert in vascular imaging and interventions and a prolific researcher with an expertise in imaging utilization trends, David C. Levin, MD, died on Jan. 15 in Bryn Mawr, PA. He was 85.
Dr. Levin was professor and chair emeritus of the Department of Radiology at Thomas Jefferson University (TJU) and Thomas Jefferson University Hospital, Philadelphia.
Dr. Levin established the Center for Research on Utilization of Imaging Services at TJU. In 2008, an endowed chair was established in his honor at TJU renaming the chair of the Department of Radiology as The David C. Levin Professor and Chair of Radiology. Vijay M. Rao, past RSNA president, is the current David C. Levin Professor and Chair of Radiology at TJU.
Dr. Levin served as a jet fighter pilot in the U.S. Air Force before earning his medical degree from The Johns Hopkins University School of Medicine in Baltimore. He completed his radiology residency at the University of California, Los Angeles Medical Center.
Dr. Levin was an assistant professor of radiology at Cornell Medical College in New York City, an associate professor of radiology at State University of New York Downstate Medical Center and an associate professor of radiology at Harvard Medical School in Boston. In 1985, he served as acting chair of the Brigham and Women's Hospital Radiology Department and in 1986, he was appointed professor and chair of the Department of Radiology at Jefferson Medical College and TJU, where he stayed for the remainder of his career.
Since his semi-retirement in 2002, Dr. Levin served as a consultant for several radiology companies, imaging centers and nonprofit health care technology organizations. He also maintained part-time teaching, clinical and research positions at TJU, where he still performed coronary CT angiography procedures.
A prolific author, researcher and lecturer, Dr. Levin was awarded the RSNA Gold Medal in 2009 and presented the RSNA 2014 Annual Oration on Diagnostic Radiology. An RSNA member since 1974, Dr. Levin was RSNA's third vice-president in 1996 and first vice-president in 2018. He served on numerous RSNA committees, including as chair of the R&E Foundation's Corporate Advisory Council and the Corporate Giving Subcommittee. He previously chaired the RSNA Health Policy & Practice Committee and the Cardiovascular Radiology Scientific Program Committee. Dr. Levin was also an R&E Foundation Visionary Donor and Centennial Pathfinder and a co-chair of the Inspire-Innovate-Invest Campaign.
Dr. Levin served as president of the Society of Chairs of Academic Radiology Departments (SCARD) and as chair of the American Heart Association's Council on Cardiovascular Radiology. Dr. Levin received the gold medals of the American Roentgen Ray Society, American College of Radiology, Association of University Radiologists and Society of Interventional Radiology.
---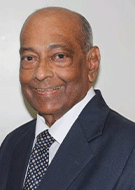 ---
In Memoriam: Mukund S. Joshi, MD
An international expert in ultrasound (US) and a well-respected teacher and mentor, Mukund S. Joshi, MD, died on Jan. 7 in Mumbai, India. He was 77.
Dr. Joshi was a consultant radiologist in the Department of Radiology at Jaslok Hospital and Research Centre and a medical advisor in radiology at Kohinoor Hospital, both in Mumbai.
Dr. Joshi completed his medical degree in radiodiagnosis at the College of Physicians and Surgeons, Bombay, and his medical doctorate at Bombay University. He completed training in US at Herley Hospital, Copenhagen, Denmark, and at the Royal Marsden Hospital, United Kingdom. Dr. Joshi trained in Doppler US at Thomas Jefferson University Hospital in Philadelphia and the University of California, San Francisco.
He extensively taught and promoted US, as well as radiology, in his native India and abroad. Dr. Joshi established the "Mumbai Ultrasound Course," India's first teaching program in US.
He served as editor of the Indian Journal of Radiology & Imaging and the Indian Journal of Ultrasound. He was the current president of the National Academy of Medical Sciences in India. He was a past-president of the Indian Radiological & Imaging Association and the Indian Federation of Ultrasound in Medicine & Biology.
Dr. Joshi authored numerous articles in national and international radiology journals and has presented more than 500 lectures and CME courses nationally and internationally.
Dr. Joshi served on RSNA's International Advisory Committee and was recognized at RSNA 2012 with an honorary membership.
Have you read the latest research on AI, Cardiothoracic Imaging and Imaging Cancer?
Don't miss the opportunity to read about the latest research and advances in the field of imaging in RSNA's expanded family of journals.
Radiology: Artificial Intelligence highlights the emerging applications of machine learning and artificial intelligence (AI) in the field and explores curricular and ethical implications of AI.
Radiology: Cardiothoracic Imaging emphasizes research advances and technical developments in medical imaging that drive cardiothoracic medicine.
Radiology: Imaging Cancer covers the best clinical and translational cancer imaging studies across organ systems and modalities, including leading-edge technological developments.
Each journal is published bi-monthly and available exclusively online. RSNA members enjoy access to all three journals as a member benefit. Login to RSNA.org/Journals to read the journals.
To renew or update your membership to take advantage of this and other member benefits, contact membership@rsna.org or 1-877-RSNA-MEM (1-877-776-2636) or 1-630-571-7873 outside the U.S. and Canada.