RSNA Announces 2019 Honorary Members
The RSNA Board of Directors has announced the Honorary Members who will be recognized at the 105th Scientific Assembly and Annual Meeting.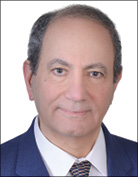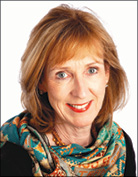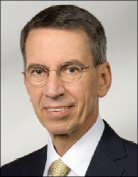 From left to right: Tarek A. El-Diasty, MD, Fiona J. Gilbert, MD, Bernd K. Hamm III, MD
Prepare for the ABR Diagnostic Radiology Core Exam Using Articles from RadioGraphics
To assist residents as they prepare for the American Board of Radiology (ABR) Core Exam, RadioGraphics offers an articles index that lists RadioGraphics articles that are relevant to each of the noninterpretive skills subcategories of the exam. The RadioGraphics articles featured in the article index were chosen by experts in the field as covering material particularly relevant to each section of the exam. Members can bookmark an article to read later using the "Add to Favorites" link under Tools on the article page.
The index is updated through the May-June 2019 issue of RadioGraphics.
To access the index, visit Pubs.RSNA.org/Page/RadioGraphics/ABR-Core-Exam-Study-Guide.
Members Attend RSNA 2019 for Free
RSNA members receive free annual meeting registration. Join your colleagues from around the globe to enhance your skills at over 400 educational courses, earn CME and get hands-on experience with cutting-edge technology, including AI, 3D printing and virtual reality.
Join or renew your RSNA membership by Nov. 1 to attend the meeting as a member. Becoming a member and registering for the annual meeting early will ensure that you can take advantage of free registration. Some registration categories fees increase after this date.
RSNA members also receive a host of other benefits including free journal subscriptions, grant opportunities, access to the Online Learning Center for SA-CME and much more.
Visit RSNA.org/Membership to join or renew.
New Session on AI in Global Radiology Planned for RSNA 2019
The RSNA Committee for International Radiology Education (CIRE) will host a new session at RSNA 2019, "Learning AI from the Experts: Becoming an AI Leader in Global Radiology (Without Needing a Computer Science Degree)."
Scheduled for Tuesday, Dec. 3, this course will expand on the RSNA 2018 session and will focus on the basics of implementing AI in the global radiology community.
Users can access Meeting Central to register for RSNA 2019 and add this session to My Agenda.
RSNA Expanding Global Learning to Improve Radiology Education in Low-Resource Countries
To expand radiology education opportunities around the world, RSNA has launched its new Global Learning Center (GLC) program.
Designed to improve education in established radiology departments at institutions in countries on the RSNA Discounted Dues eligibility list, RSNA will partner with a selected host center to establish a GLC and improve its department through education.
Over a three-year period, an identified team of RSNA members will work with the GLC to develop a customized educational plan including a curriculum with in-person, hands-on training, didactic lectures (virtual and in-person), conferences, online courses and other education offerings.
RSNA to Launch New Case Collection
The RSNA Case Collection, a new point-of-care tool to assist radiologists in diagnoses, will launch in Spring 2020. This valuable resource, owned by you—the radiology community, will be available free to RSNA members. Cases submitted by members will be peer reviewed and RSNA vetted, building a curated, trusted resource for your daily practice. The easy-to-use online platform organizes cases by subspecialty, putting the most relevant cases at your fingertips and enabling confident diagnoses. A self-quiz feature will also make the Collection an effective educational tool.
Prepare Submissions for Radiology: Imaging Cancer
Submissions are currently being accepted for Radiology: Imaging Cancer, which will launch in September.
The journal is seeking submissions that cover the best clinical and translational cancer imaging studies across organ systems and modalities, including leading-edge technological developments.
To submit a manuscript for Radiology: Imaging Cancer, visit RSNA.org/Imaging-Cancer.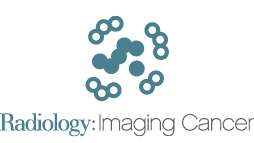 ---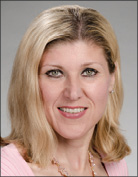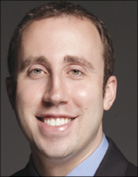 ---
RSNA Editorial Fellows Announced
Mariam Moshiri, MD, has been named the 2019 RSNA William R. Eyler Editorial Fellow, and Matthew D. Alvin, MD, is the 2019 RSNA William W. Olmsted Trainee Editorial Fellow.
Dr. Moshiri is a professor at the University of Washington School of Medicine, Seattle. After earning her medical degree from SUNY Health Science Center at Brooklyn, NY, she completed her residency in diagnostic radiology at Winthrop University Hospital, Mineola, NY, and her fellowship in body imaging at University of Maryland Medical System, Baltimore.
Dr. Moshiri serves as chair of the Women's Imaging Editorial Board and as a manuscript reviewer for RadioGraphics. She is also an ad hoc reviewer for journals including Abdominal Imaging, the Journal of Clinical Ultrasound and the American Journal of Radiology (AJR),and is the continuing medical education editor for gastrointestinal imaging for AJR. She is a member of the RSNA Obstetrics/Gynecology Subcommittee of the Educational Exhibit Committee and is a recipient of the RSNA Honored Educator award. Dr. Moshiri has published more than 80 peer-reviewed manuscripts and chapters.
Dr. Alvin is a third-year resident and head of resident research at The Johns Hopkins Hospital, Baltimore. He earned his medical degree from Case Western Reserve University School of Medicine, Cleveland. Dr. Alvin is a reviewer for the Journal of the American College of Radiology, Academic Radiology, the American Journal of Roentgenology and the American Journal of Neuroradiology. He has published more than 50 peer-reviewed manuscripts and chapters.
Both fellows will work with Radiology Editor David A. Bluemke, MD, PhD, in Madison, WI, and RadioGraphics Editor Jeffrey S. Klein, MD, in Burlington, VT.
The Eyler Editorial Fellowship lasts one month and the Olmsted Trainee Editorial Fellowship lasts one week. Each fellow will visit the RSNA Publications Department at RSNA Headquarters in Oak Brook, IL. Dr. Moshiri will also meet with the Radiology editorial team at RSNA 2019.
Impact Factors Increase for RSNA Journals
The highly regarded RSNA journals Radiology and RadioGraphics saw an increase in their impact factors in 2018, a measure of the yearly average number of citations to articles published in a journal. The impact factors can be found in the 2019 edition of Journal Citation Reports.
The latest impact factor for Radiology, edited by David A. Bluemke, MD, PhD, is 7.608 up from 7.469 in 2018, with 54,641 total citations up from 54,109. The impact factor for RadioGraphics, edited by Jeffrey S. Klein, MD, is 3.923 up from 3.249 in 2018, with citations increasing from 11,207 to 11,768. Radiology is ranked fourth among radiology, nuclear medicine and medical imaging journals. RadioGraphics increased its ranking to 21st, up from 29th in 2018.
Radiology has long been recognized as the authoritative reference for the most current, clinically relevant and highest quality research in the field of radiology. RadioGraphics is one of the premier education journals in diagnostic radiology.
Access Radiology and RadioGraphics and check out the latest issues of the two new online RSNA journals, Radiology: Artificial Intelligence and Radiology: Cardiothoracic Imaging at RSNA.org/journals.
The final of the three new online RSNA journals, Radiology: Imaging Cancer, will launch in September.
QIBA Annual Meeting Focuses on Quantitative Biomarkers and Radiomics
Approximately 60 attendees gathered for a two-day 2019 Quantitative Imaging Biomarkers Alliance® (QIBA) Annual Meeting held recently at RSNA Headquarters in Oak Brook, IL.
Researchers, health care professionals and industry representatives gathered to discuss the ongoing initiatives around quantitative imaging results across imaging platforms and clinical sites, as well as the use of imaging biomarkers in clinical trials and clinical practice.
Attendees included members of academia; the medical device, software and pharmaceutical industries; and government agencies, such as the National Cancer Institute, National Institute of Standards and Technology and the Food and Drug Administration.
Edward Jackson, PhD, QIBA chair, gave an overview on the status of QIBA, while plenary speakers and panel discussions focused on the use of multiparametric QI biomarkers and data science and radiomics initiatives.
Visit RSNA.org/QIBA for more information.
New for RSNA 2019: 3D Printing and Advanced Visualization Showcase Changes Locations
To accommodate the growing interest in 3D printing, the RSNA 2019 3D Printing and Advanced Visualization Showcase will relocate within the Technical Exhibits to North Hall B.
The new location will include an innovative layout for easier networking and meetings and a more vibrant platform for 3D printing products and augmented reality and virtual reality (AR/VR) technologies.
The 3D Printing and Advanced Visualization Showcase will include daily sessions, technical exhibits and 3D printing artifacts. Attendees can also explore products in 3D printing equipment and software as well as advanced visualization products including AR, mixed reality, holography and VR platforms.
Throughout the meeting, exhibitors will give short product presentations in the expanded Showcase Theater, which will also feature daily presentations from members of RSNA's 3D Printing Special Interest Group.
For more information about RSNA 2019, visit RSNA.org/Annual-Meeting.
---

---
Yaghmai Appointed Radiology Chair at UC Irvine
Vahid Yaghmai, MD, has been appointed chair of the Department of Radiology at the University of California, Irvine.
Dr. Yaghmai has been a member of the faculty in the Department of Radiology at Northwestern University, Chicago, for more than 20 years, most recently serving as vice chair for operations. He previously served as the medical director of radiology and medical director for CT at Northwestern, where he founded the Quantitative Imaging Core Lab to process and analyze image data for clinical trials at the Robert H. Lurie Cancer Center in Chicago.
A prolific researcher, Dr. Yaghmai has published more than 120 peer-reveiwed articles and 20 book chapters.
Dr. Yaghmai is the chair of the RSNA News Editorial Board and a member of the RSNA Scientific Program Committee Gastrointestinal Radiology Subcommittee.
---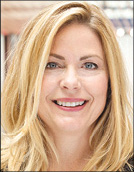 ---
Kachnic Appointed Chair of Radiation Oncology at Columbia
Lisa A. Kachnic, MD, has been appointed chair of the Department of Radiation Oncology at the Columbia University Vagelos College of Physicians and Surgeons and chief of the radiation oncology service at New York-Presbyterian/ Columbia University Irving Medical Center, both in New York City. Internationally recognized for her research in gastrointestinal (GI) cancers, Dr. Kachnic will deliver the RSNA 2019 Annual Oration in Radiation Oncology.
---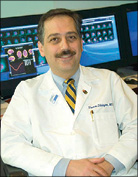 ---
SNMMI Names New Officers
SNMMI introduced a new slate of officers during its recent annual meeting in Anaheim, CA.
Vasken Dilsizian, MD, has been named the 2019-20 president of the Society of Nuclear Medicine and Molecular Imaging (SNMMI). Dr. Dilsizian is a professor of radiology and medicine at the University of Maryland School of Medicine and chief of the Division of Nuclear Medicine at the University of Maryland Medical Center in Baltimore.
Other 2019-20 SNMMI officers are president-elect, Alan B. Packard, PhD, and vice president-elect is Richard L. Wahl, MD.
---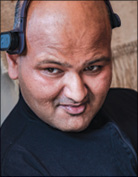 ---
In Memoriam: Rahul Desikan, MD, PhD
Rahul Desikan, MD, PhD, the renowned neuroradiologist who captured the world's attention after he was diagnosed with amyotrophic lateral sclerosis (ALS) — the very disease he was researching — died on July 14 in San Francisco, CA. He was 41.
Dr. Desikan, an assistant professor of radiology and biomedical imaging, neurology and pediatrics and co-director of the Laboratory for Precision Neuroimaging at the University of California, San Francisco (UCSF), passed away after a 2½ year battle with a rapidly progressive form of ALS.
Born in New Delhi, India, Dr. Desikan emigrated to New York as a young boy and eventually pursued a career in medicine, triple-majoring in neurosciences, biology and classics at Boston University. He went on to earn a PhD in neuroanatomy and neurobiology and attended medical school at the same institution. After completing a clinical fellowship in neuroradiology at UCSF, he joined the university's radiology faculty in 2017.
A brilliant researcher, Dr. Desikan dedicated his scientific career to understanding the pathobiology of neurodegenerative illness and neurodevelopment in diseases including Alzheimer's disease (AD), Parkinson's disease and ALS.
Among his many contributions to neuroscience, Dr. Desikan is widely recognized for developing the "Desikan Atlas," an anatomic description of the brain's surface that quickly became one of the most widely used tools in neuroscience. He introduced a highly accurate polygenic hazard score (PHS) for predicting the age of onset of AD and was working to develop an ALS-specific PHS at the time of his death.
After his diagnosis, Dr. Desikan devoted much of his remaining time to researching the important genetic overlap between ALS and other complex neurodegenerative diseases in the hopes of identifying risk factors for ALS. Dr. Desikan served as the lead or senior author on more than 25 published studies on AD, Parkinson's disease, schizophrenia and ALS.
Among his numerous honors, Dr. Desikan received the Alzheimer's Imaging Award from the Alzheimer's Association and the Cornelius Dyke Memorial Award from the American Society of Neuroradiology.
Dr. Desikan's amazing story was documented by media outlets worldwide, including a 2018 "Good Morning America" segment featuring an emotional interview with Dr. Desikan and his wife, Maya Vijayaraghavan, MD. RSNA News featured the story, "One Researcher's Historic Battle Against ALS," in August.
Donations are requested to the charitable organization I Am ALS. The UCSF Department of Radiology & Biomedical Imaging is planning a memorial in the fall to honor Dr. Desikan.
---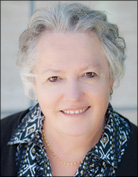 ---
In Memoriam: Sarah J. Nelson, MD
An international leader in metabolic imaging and neuro-oncology as well as an active mentor to students, post-doctoral researchers and junior faculty, Sarah J. Nelson, PhD, died on April 3, in Lincoln City, OR. She was 65.
Dr. Nelson was a professor in the Department of Radiology and Biomedical Imaging at the University of California, San Francisco (UCSF). She was also the director of the Surbeck Laboratory of Advanced Imaging, which she established, and held the Margaret Hart Surbeck Distinguished Professorship in Advanced Imaging, both at UCSF.
Dr. Nelson served during her tenure at UCSF as the director of the Magnetic Resonance Science Center, co-chair of the Department of Bioengineering and Therapeutic Sciences, director of the Surbeck Laboratory for Advanced Imaging and scientific director for the California Institute for Quantitative Biosciences. Dr. Nelson led the efforts to install one of the world's first 7T MR scanners at UCSF and also helped to bring hyperpolarized 13C technology to the institution.
Dr. Nelson was honored with the World Molecular Imaging Society's gold medal and was named a distinguished researcher of the Academy for Radiology & Biomedical Imaging Research.