RSNA 2019 will be held at McCormick Place, conveniently located just south of downtown Chicago. There are a variety of ways to get to and from McCormick Place, Chicago's airports and around the city.
McCormick Place
2301 S. Lake Shore Drive
Chicago, IL 60616 USA
Map
GO Airport Express offers airport shuttle service to and from Chicago O'Hare and Chicago Midway International Airports, Chicago hotels and McCormick Place. Departures are every 10 - 15 minutes. Shuttle counters are located in the baggage claim areas.
Reserve early and save!
Receive a 20% discount if you reserve by September 30.
Receive a 15% discount if you reserve by October 31.
Receive a 10% discount if you reserve after October 31.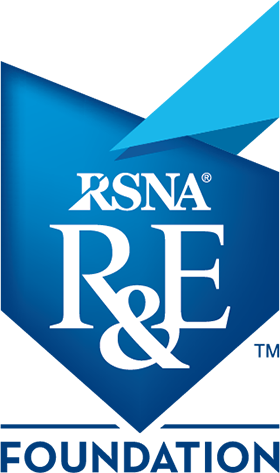 GO Airport Express is proud to support the RSNA Research & Education Foundation by donating a portion of all proceeds raised during the RSNA annual meeting.
Free shuttle bus transportation
Taxis are plentiful throughout the city of Chicago. Taxi service can cost approximately $5 to $30 per ride. Taxi service at Midway and O'Hare airports is located on the lower level outside of the baggage claim area. Please make sure to use the designated taxi stands. Taxis do not offer flat rates into the city. The average fare from the airport to the city is $30 to $40.
Rideshares are a popular, and economical mode of transportation in the city.
The Chicago Transit Authority (CTA) bus and elevated ("L")/subway train lines offer convenient, easy transportation throughout the city and to major attractions. The CTA website offers a valuable overview of transit services, a guide to the system and instructions for first-time riders.

The nearest CTA "L" station is the Cermak-McCormick Place Green Line Station. It's located at the intersection of Cermak Road and State Street, 2 blocks from the northwest corner of the McCormick Place West Building, Gate 41.
Metra Electric, Chicago's commuter rail system, provides direct service within seven minutes to and from downtown Chicago and McCormick Place, stopping inside the convention center. Downtown stations are located within walking distance to many hotels.
North & South Building (Lot A)
Use Lot A, also known as Martin Luther King, located at 2301 S. Prairie Ave. (adjacent to the West Building).
Overnight parking is only available in this lot. This parking garage is automated and open 24 hours a day, 7 days a week.
Use Lot C, also known as Lakeside Garage, located at Fort Dearborn Dr.
Overnight parking is not available in the Lakeside Center. This parking garage is open during event hours.
South Building (Lot B)
For economy parking, (requires a short walk to the closest entry - South Building), use Lot B, also known as 31st Street Lot located at 3050 South Moe Drive. Overnight parking is not available in Lot B.
A limited number of prepaid, guaranteed parking spaces are available at McCormick Place.