RSNA 2022
Annual Meeting
108th Scientific Assembly and Annual Meeting
Nov. 27 – Dec. 1, 2022
Technical Exhibits: Nov. 27 – 30
RSNA 2022 provides exceptional education in every subspecialty and unparalleled opportunities to exchange new ideas, network with the radiology community and view the latest medical imaging technology — illustrating the dynamic role imaging plays in disease management, multidisciplinary collaboration and patient care.
Learn more about what we have in store for you during RSNA 2022 and make plans to join us Nov 27. to Dec. 1!
Whether you attend in person or virtually, RSNA 2022: Empowering Patients and Partners in Care provides an opportunity to examine the critical role radiology plays in enabling teams to deliver better patient care through a wide variety of innovative research, education and an outstanding plenary program that highlights timely topics in the field.
Browse the education and scientific programming using Meeting Central — the official RSNA 2022 meeting site — and register or upgrade your package today!
Technical Exhibits
Our Technical Exhibits provide an unparalleled opportunity to see all of the latest medical imaging technology. Spend time discussing your institution or practice needs with our industry partners, attend Lunch and Learn sessions and watch product demonstrations and presentations in the AI Showcase, where you can find the latest AI software, solutions and interoperability demonstrations of new tools and practice enhancements.
The RSNA 2022 Technical Exhibits will be open November 27–30.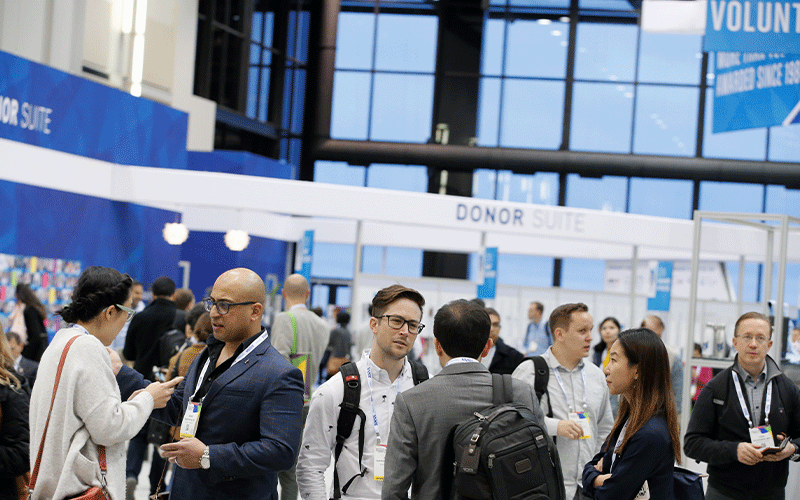 Create lasting connections at RSNA 2022
RSNA 2022 provides attendees with a variety of touch points to engage with colleagues, presenters, mentors, friends and industry thought leaders. Explore the special events and exciting learning opportunities connecting the radiology community and make plans to join us in Chicago!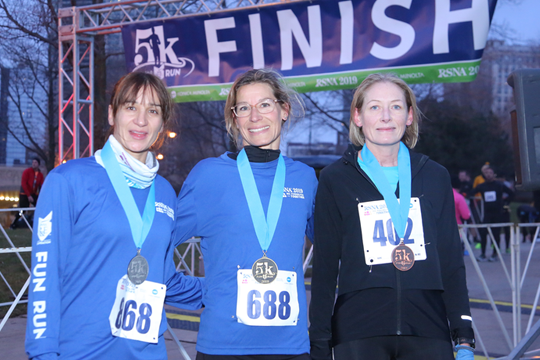 Race for radiology research
Experience the beauty of sunrise on Lake Michigan's shoreline and join your colleagues for a good cause at the RSNA 2022 5k Fun Run! Your participation helps improve patient care by supporting the RSNA Research & Education Foundation. Save $10 when you register by November 26!
RSNA's annual meeting is the premier forum for radiology professionals and industry partners to network, exchange new research and ideas, and view the latest innovations in the field.
Browse our industry program on Meeting Central to find details on product demonstrations, theater presentations, vendor workshops, Lunch & Learns and corporate symposiums. Be sure to also check out the floor plan and our list of exhibitors showcasing the advanced products and solutions you need to enhance patient care and optimize operations at your institution.
Engage at RSNA
Attend industry presentations to learn how to enhance patient care and streamline operations.
Explore cutting-edge products and solutions
See the latest tech in action in a wide variety of subspecialties and special interest areas.
Connect and exchange ideas
Experience the value of reconnecting with industry leaders and the radiology community in one place.
Pricing
The Technical Exhibits Pass provides full access to the Technical Exhibits and industry presentations at McCormick Place from Nov. 27 to 30. You'll also get access to virtual industry presentations, booths and workshops to discover the latest research and innovations.
The Technical Exhibits Pass does not include access to educational content (virtual or in person) or access to the Learning Center.
To register or learn more about other registration packages for RSNA 2022, visit our pricing and registration page.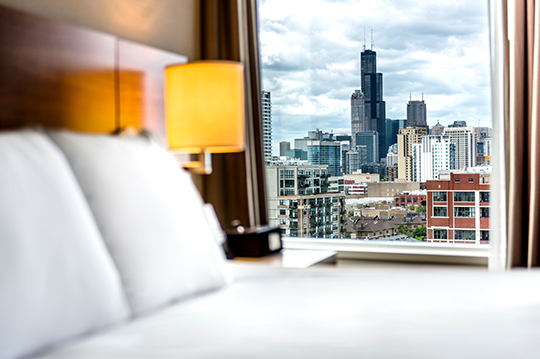 Reserve your hotel for RSNA 2022
Reserve your RSNA 2022 hotel room through RSNA to get the best available pricing and selection. We'll assist with all your housing inquiries and concerns, allowing you to enjoy the many benefits of using RSNA as your dedicated travel partner.
Attendee reservations Exhibitor reservations
Get the latest RSNA 2022 updates
Stay informed and get the latest RSNA 2022 information delivered to your inbox.