Join us in Chicago
109th Scientific Assembly and Annual Meeting
Annual Meeting: Nov. 26–30, 2023
Technical Exhibits: Nov. 26–29, 2023
RSNA's annual meeting provides exceptional education in every subspecialty and unparalleled opportunities to network with the radiology community, learn about the latest research and discover advances in medical imaging technology — all in one place.
Learn more about the benefits of attending, get details on this year's theme and start planning now to join us in Chicago Nov. 26–30!
RSNA 2023 is designed to deliver the high-quality educational opportunities you need to sharpen your skills, advance your career and strengthen your connection to the radiology community.
This year's annual meeting theme, Leading Through Change, focuses on how radiology professionals can be intentional and proactive as we lead teams and organizations through transformative change in health care.
Whether you attend RSNA 2023 in person or virtually, together we will embrace and drive the change required to meet the evolving needs of today's world and shape the future of radiology.
RSNA 2023 registration is open — explore our pricing and registration packages to find what works best for you!
Technical Exhibits
Our Technical Exhibits provide the ideal opportunity to engage with industry experts, explore the latest medical imaging technology and find new solutions for navigating today's complex health care landscape.
Spend time discussing your institution or practice needs with our industry partners, attend vendor workshops, product demonstrations, corporate symposiums and enjoy a variety of hands-on learning opportunities and special interest areas.
Don't miss the chance to immerse yourself in the hottest topics in AI by visiting the AI Showcase, AI Theater, RSNAI Resource Center and the Imaging AI in Practice Demonstration, where you can see demonstrations and practice enhancements enabled by AI in real-world clinical scenarios.
The RSNA 2023 Technical Exhibits will be open Nov. 26-29.
Executives and purchasers
Join us for RSNA 2023 to connect with key industry contacts and explore the cutting-edge products and solutions you need to enhance patient care and streamline operations at your institution.
Engage at RSNA
Attend a variety of industry presentations to learn how to optimize operations at your institution and add value to the patient experience.
Explore cutting-edge products and solutions
See the latest tech in action in a wide variety of subspecialties and special interest areas.
Connect and exchange ideas
Experience the value of reconnecting with industry leaders and the radiology community in one place.
The Technical Exhibits Pass provides full access to the Technical Exhibits and industry presentations at McCormick Place from Nov. 26-29. You'll also get access to virtual industry presentations, booths and workshops to discover the latest innovations.
The Technical Exhibits Pass does not include access to educational content (virtual or in person) or access to the Learning Center.
RSNA 2023 registration is open. Visit our pricing and registration page to learn more about the Technical Exhibits Pass or other registration packages.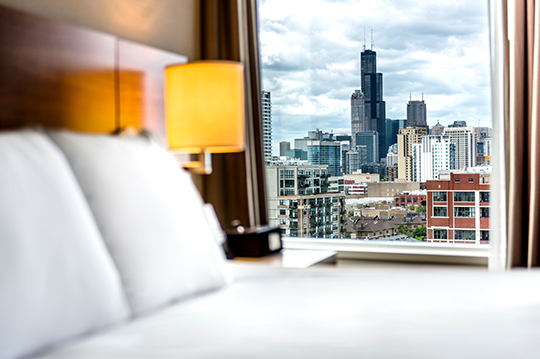 Reserve your hotel for RSNA 2023
Reserve your RSNA 2023 hotel room through RSNA to get the best available pricing and selection. We'll assist with all your housing inquiries and concerns, allowing you to enjoy the many benefits of using RSNA as your dedicated travel partner.
Attendee reservations Exhibitor reservations
Get the latest annual meeting updates
Stay informed and get the latest annual meeting information delivered to your inbox.