The Gold Medal is RSNA's highest honor. It is awarded annually by the Board of Directors to those persons who, in the judgment of the Board, have rendered remarkable service to the science of radiology. Typically, three medals are awarded each year in accordance with the bylaws. Unanimous vote of the Board of Directors is required.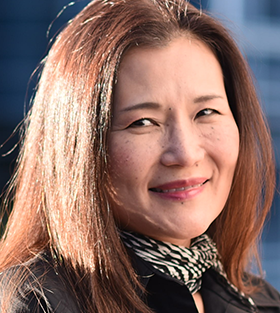 Yoshimi Anzai, MD, MPH
A prolific leader, collaborator and advocate for vulnerable patients, Yoshimi Anzai, MD, MPH, is a tenured professor of radiology, director of value and safety for integrated enterprise radiology, and serves as co-director of Women in Health, Medicine, & Science at the University of Utah (U of U) in Salt Lake City.

"Yoshimi Anzai is an inspirational leader," said RSNA President Mary C. Mahoney, MD. "She is a staunch advocate for women, a recognized researcher, leader in quality, safety and value, and yet still finds a way to generously give her time as a mentor to her trainees."

Dr. Anzai is a neuroradiologist specializing in head and neck cancer, neurodegenerative disease and traumatic brain injury, with expertise in health services and health economy research.  She is also an adjunct professor of population health sciences and neurosurgery, serves on U of U's academic senate and is a member of the school of medicine promotion committee.

Dr. Anzai applies her unique expertise to measuring health system costs, promoting price transparency and helping maximize health care access for patients in underserved populations. As chair of RSNA's Committee on Diversity, Equity and Inclusion (CDEI), she advocates for gender equality, promoting mentorship and allyship to embrace women as leaders in medicine. In addition, she serves on the executive committee of U of U's Gender-Based Violence Consortium, collaborating with broad disciplines of researchers, social workers and policymakers to mitigate the negative impact of gender-based violence.

Dr. Anzai earned her medical degree in 1986 from Chiba University in Chiba, Japan, completing residencies in radiology and otolaryngology. Then, she moved to California for a research fellowship at the University of California, Los Angeles (UCLA), where she led the clinical trials of superparamagnetic iron oxide MR contrast agents.  Subsequently, she repeated her diagnostic radiology residency and a neuroradiology fellowship at the University of Michigan.

In 2000, Dr. Anzai moved to the University of Washington (UW), Seattle, where she obtained a master's degree in public health in 2005. She served as the fellowship program director and then the section chief of neuroradiology at the UW. She joined the U of U in 2015 as Associate Chief Quality Officer.

Dr. Anzai is an elected member of the Association of American Medical Colleges (AAMC)'s Diagnostic Safety Committee, driving the national standard for diagnostic information communications. In 2017 and 2018, AAMC presented her with a Value Innovation Award to implement cost analytic tools for value-driven outcomes and online interactive price transparency.

Dr. Anzai has served as president of the American Society of Head and Neck Radiology, the Association of University Radiologists, and the American Association for Women in Radiology (AAWR). In 2019, she received AAWR's Marie Sklodowska-Curie Award.

A three-time recipient of RSNA's Honored Educator Award, Dr. Anzai devotes her time and talent to mentoring trainees. In 2019 her radiology residents at UW presented her with the Best Mentor Award.

Dr. Anzai is vice chair of the RSNA R&E Foundation Radiology Research Faculty Grant Study Section and a member of the RSNA Research Development Committee. Dr. Anzai has over 160 peer-reviewed publications and 33 review articles. 
Richard L. Ehman, MD
An innovative leader with a passion for reimagining technology, Richard L. Ehman, MD, is a professor of radiology and the Blanche R. and Richard J. Erlanger Professor of Medical Research at the Mayo Clinic in Rochester, MN.

"Dick Ehman is an extraordinary thinker and enormously successful researcher, said RSNA President Mary C. Mahoney, MD. "He has played an important role in shaping the approach to radiology research by emphasizing the importance of clinical impact."

Dr. Ehman has spent decades researching and refining novel medical imaging techniques. He is the inventor of MR elastography, and he holds more than 80 U.S. and international patents for the technologies he has developed—with a focus on rapid transition to clinical practice.

Born in Saskatoon, Saskatchewan, Canada, Dr. Ehman earned an undergraduate degree in physics in 1974 and his medical degree in 1979 from the University of Saskatchewan, then moved on to an internship and residency at Foothills Medical Centre in Calgary, Alberta and the University of Calgary. He completed a research fellowship at the University of California, San Francisco, and his subsequent clinical fellowship at Mayo Clinic, joining the staff there in 1985 and rising to the rank of full professor of radiology within ten years.

Known for his contributions in clinical practice, education, research and leadership, Dr. Ehman was deeply involved in the early exploration and translation of body imaging applications of MRI. Throughout his career, he has advocated for rethinking the use of advanced medical imaging technologies, placing a focus on value, to extend the utility and accessibility of the most powerful techniques.

Dr. Ehman brought this philosophy to his RSNA presidency, addressing the community at RSNA 2017 with the premise that innovations in radiology with extraordinary clinical impact have often been powered by a unique fusion of biomedical and physical sciences and a "use-inspired" research strategy. While radiology has led the way, the value of this approach is now being increasingly recognized by the rest of the medical research community.

Internationally recognized for his talent and vision, Dr. Ehman was elected to the U.S. National Academy of Medicine in 2010. He has served as chair of the National Institutes of Health Radiology and Nuclear Medicine Study Section, and as a member of the National Institute of Biomedical Imaging and Bioengineering Advisory Council. He is a past president of the Academy for Radiology and Biomedical Imaging Research, the International Society for Magnetic Resonance in Medicine and the Society for Advanced Body Imaging. Dr. Ehman also used his expertise to advise the RSNA R&E Foundation as a member of the Board of Trustees.

Dr. Ehman has been awarded gold medals by the International Society for Magnetic Resonance in Medicine, the Asian Oceanian Society of Radiology and the Society for Advanced Body Imaging.  He is a fellow of the National Academy of Inventors and an honorary member of the European Society of Radiology, the Chinese Taipei Society of Radiology, the Chinese Society of Radiology and the American Association of Physicists in Medicine.  He was named RSNA Outstanding Researcher in 2006 and twice recognized as an RSNA Honored Educator.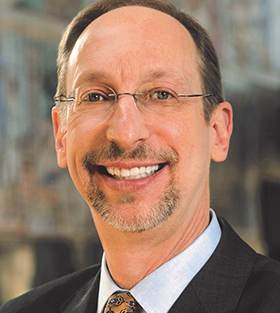 Jonathan S. Lewin, MD
Jonathan S. Lewin, MD, has helped to revolutionize interventional and intraoperative MR imaging, and he is a renowned leader in academic medicine strategy and integrated health care delivery. 

"Jonathan Lewin is a pioneering scientist and a highly respected leader in radiology," RSNA President Mary C. Mahoney, MD, said. "His contributions to our field and to academic medicine are truly impressive."

Dr. Lewin serves as executive vice president for health affairs at Emory University, executive director of the Woodruff Health Sciences Center, and CEO and chair of the board of directors at Emory Healthcare in Atlanta. He also holds professorships in radiology and imaging sciences and in biomedical engineering at the Emory School of Medicine and is a professor of health policy and management in the Rollins School of Public Health at Emory.

Dr. Lewin completed his medical degree from Yale University in 1985, earning the Norma Bailey Berniker Prize. He completed an internship in pediatrics and a residency in diagnostic radiology before traveling to Germany for a fellowship in MR research, then returning to the U.S. to pursue a neuroradiology fellowship at the Cleveland Clinic and additional training in head and neck radiology at the Pittsburgh Eye and Ear Hospital.

Dr. Lewin's extensive studies were indeed promising. He went on to conduct investigations of novel MR imaging and interventional methods, in areas from cancer detection and treatment to functional brain imaging, while the techniques were in their infancy. His Yale thesis, "The Combined Use of Tc-99m-Phosphate and Ga-67-Citrate Imaging in the Diagnosis of Acute Osteomyelitis in Children," was published in Radiology a year after his graduation.

A lifelong scholar and educator, Dr. Lewin has held professor appointments in radiology, oncology, neurological surgery, and biomedical engineering at Case Western Reserve University in Cleveland, and in oncology, biomedical engineering, and neurosurgery at Johns Hopkins University School of Medicine in Baltimore.

Dr. Lewin holds 28 U.S. patents and seven international patents, and he has served as principal investigator or co-investigator on numerous NIH-funded and other major grant projects. Over the past two decades, Dr. Lewin has lent his expertise to quality improvement initiatives, advances in radiology informatics and health care transformation.

A recognized leader in organized radiology, Dr. Lewin is a past president of the American Roentgen Ray Society (ARRS), the Association of University Radiologists (AUR), the Society of Chairs of Academic Radiology Departments and the Academy for Radiology & Biomedical Imaging Research.

National associations and his home state of Georgia hold Dr. Lewin in high regard, naming him one of Modern Healthcare's 50 Most Influential Physicians of 2017, Georgia Trend's 100 Most Influential Georgians for multiple years, and one of the Atlanta Business Chronicle's Most Admired CEOs for 2020. He received RSNA's Honored Educator Award in 2012, the Radiology Research Alliance Innovation and Leadership Award from the AUR in 2017, gold medals from the AUR and ARRS in 2019, the Leadership Luminary Award of the Radiology Leadership Institute of the American College of Radiology in 2017 and was elected a Fellow of the National Academy of Inventors in 2019.