The Gold Medal is RSNA's highest honor. It is awarded annually by the Board of Directors to those persons who, in the judgment of the Board, have rendered unusual service to the science of radiology. Typically, three medals are awarded each year in accordance with the bylaws. Unanimous vote of the Board of Directors is required (locations indicated are at time of award).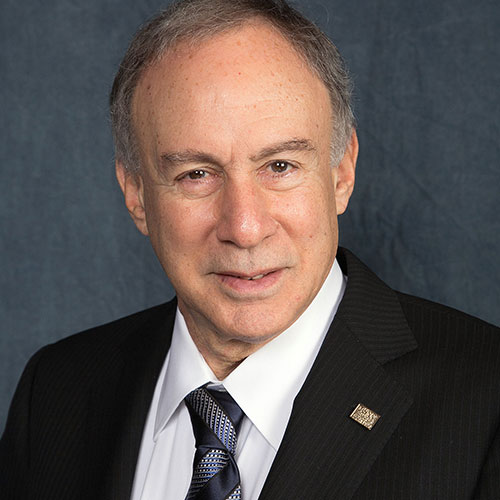 Ronald L. Arenson, MD
Ronald L. Arenson, MD, is a renowned leader, educator and researcher who led the early implementation of picture archiving and communication systems (PACS) in radiology.
"Ron is truly a visionary in the integration of informatics and radiology," said RSNA President James P. Borgstede, MD, "All of radiology is fortunate to have Ron as one of our colleagues."
Dr. Arenson earned his medical degree from New York Medical College in 1970. After completing his internship at Beth Israel Medical Center in New York and his diagnostic radiology residency at Massachusetts General Hospital in Boston, he served in the U.S. Navy at the National Naval Medical Center in Bethesda, MD.
Dr. Arenson began his academic career at the University of Pennsylvania in 1976, where he ascended to professor of radiology and served as radiology section chief of operations, associate chair of clinical services and interim vice provost for information systems and computing during his tenure.
Joining the faculty of the University of California, San Francisco in 1992, Dr. Arenson was the Alexander R. Margulis Distinguished Professor & Chairman in the Department of Radiology and Biomedical Imaging until retiring in 2017. His research focused on the applications of computer technology to imaging and he implemented PACS technology at UCSF when many institutions were still using analog imaging systems. During his tenure he was a sought-after mentor to medical students, residents and fellows, and he spearheaded an innovative junior faculty mentoring program.
Dr. Arenson has authored or co-authored over 120 peer-reviewed scientific articles and several books, including Practical Guide to Leadership and Management in Academic Radiology. He has also served on the editorial boards of Radiology, Investigative Radiology, Journal of Digital Imaging, Academic Radiology and Journal of the American College of Radiology.
A past president of RSNA, Dr. Arenson also served as Board liaison for annual meeting and technology. He is a past president of the Association of University Radiologists (AUR), the Society of Chairs of Academic Radiology Departments (SCARD), the International Society of Strategic Studies in Radiology (IS3R), and the Academy of Radiology Research (ARR). Dr. Arenson was a founding member of what is now the Society for Imaging Informatics in Medicine (SIIM). He served on the National Advisory Council of the National Institute of Biomedical Imaging and Bioengineering of the National Institutes of Health (NIH) and on the NIH Council of Councils. Dr. Arenson currently serves on the R&E Foundation Board of Trustees, as a docent at the California Academy of Sciences in San Francisco, and as a consultant for several startup companies in the San Francisco Bay area.
Well recognized by his peers for his contributions to the profession, Dr. Arenson was awarded the New York Medical College Alumni Medal of Honor in 2001 and gold medals from AUR, IS3R, and ARR. He has received the Innovation and Leadership Award from the Radiology Research Alliance, the Visionary Leadership Award from the Society of Chairmen of Academic Radiology Departments, the Holly Smith Award for leadership from UCSF and the UCSF Health Leadership Award.
Dr. Arenson holds honorary membership in the European Society of Radiology and is a fellow of the American College of Medical Informatics, American College of Radiology, SIIM, and the Society for Computer Applications in Radiology.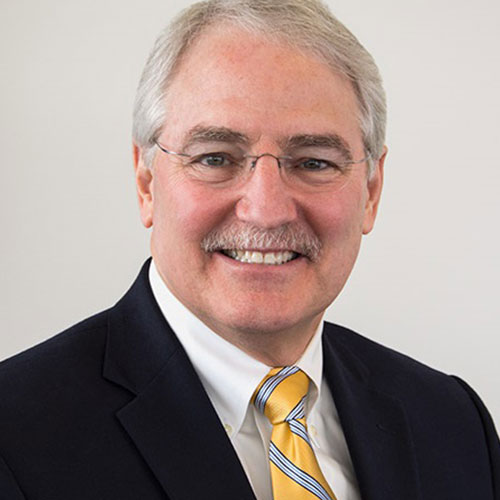 William T. Thorwarth, Jr., MD
William T. Thorwarth Jr., MD, is a distinguished leader in the radiology community with expertise in economics and health policy who has helped bring patient-centered care to the forefront of the specialty.
"I am honored to have Bill as my longstanding friend and colleague," said RSNA President James P. Borgstede, MD. "Bill epitomizes the word 'statesman' and is an excellent ambassador for our specialty and all of medicine."
As Chief Executive Officer of the American College of Radiology (ACR) since 2014, Dr. Thorwarth has helped shape radiology's transition to value-based care. He previously established himself as a renowned diagnostic and interventional radiologist through a 30-year career at Catawba Radiological Associates in Hickory, NC. During that time, he also served on the board of directors of the Frye Regional Medical Center, including as chair in 1995.
Dr. Thorwarth received his medical degree from Geisel School of Medicine at Dartmouth in Hanover, NH. He completed an internal medicine internship and a junior resident year at the Milton S. Hershey Medical Center in Hershey, PA, followed by a diagnostic radiology residency at the University of North Carolina (UNC) School of Medicine. He began his career as an emergency room physician in New Bern, NC, where he developed a solid background in clinical medicine and deep insight into how to best communicate with referring physicians.
A dedicated contributor to organized radiology, Dr. Thorwarth served on the RSNA Board of Directors and the Research & Education Foundation Board of Trustees. During his tenure as RSNA Board liaison for publications and communications, Dr. Thorwarth worked with the RSNA-ACR Public Information Website Committee to develop and expand RadiologyInfo.org, the patient information website jointly produced by RSNA and ACR.
Dr. Thorwarth is a past president of ACR and served as chair of the ACR Economics Commission and as a member of the ACR Board of Chancellors. He is currently a member of the Journal of the American College of Radiology editorial board. Working across specialties, he is the chair of the Specialty Society CEO Coalition and secretary-treasurer of the Council of Medical Specialty Societies Board of Directors.
Recognized as an expert in medical coding and nomenclature, Dr. Thorwarth was a member of the American Medical Association Current Procedural Terminology (CPT®) Editorial Panel for 12 years, serving as chair from 2007 to 2011.
Dr. Thorwarth was inducted into the North Carolina Order of the Long Leaf Pine in 2017 for his dedication to patients, teaching future physicians and improving health care. The award is the highest honor recognizing citizens for service to the state.
The William T. Thorwarth, Jr. MD, Award, which honors ACR members and staff who demonstrate excellence in economics and health policy, was established in 2004 by the ACR Board of Chancellors and was presented to him as the inaugural recipient. That same year, Dr. Thorwarth received a silver medal from the North Carolina Radiological Society for extraordinary service to the chapter. In 2010, he was awarded an ACR gold medal.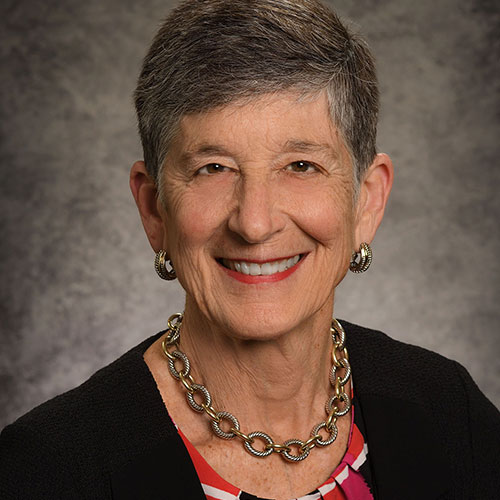 Kay H. Vydareny, MD
An acclaimed educator and leader, Kay H. Vydareny, MD, devoted her career to advancing medical education and mentoring medical students and radiology residents. Her considerable efforts over the years have touched the lives of residents and program directors around the country.
"I have had the pleasure and honor of working with Kay in organized radiology," said RSNA President James P. Borgstede. "I found Kay's wise advice and calm sense of reason valuable in all discussions and deliberations. All of radiology has benefited from having Dr. Vydareny as a member of our specialty."
A native of Chicago, Dr. Vydareny received her undergraduate degree from Smith College in
Massachusetts and her medical degree from the University of Michigan. Following an internship at Blodgett Memorial Medical Center in Grand Rapids, MI, she completed her residency in diagnostic radiology at Grand Rapids Area Medical Education Consortium, which serves as the Michigan State University (MSU) College of Human Medicine's Grand Rapids campus.
Beginning her career at MSU, Dr. Vydareny rose to assistant professor and also served as associate program director for the radiology residency program. She then became an assistant professor in the Department of Radiology at the University of Michigan, where she remained until 1991. She left Michigan to join the faculty at Emory University in Atlanta. At Emory, she rose from associate to full professor in diagnostic radiology. She was the associate director of Emory's radiology residency program and later became the director of Medical Student Education. Dr. Vydareny retired from clinical practice in 2010.
As a thoracic radiologist, Dr. Vydareny's interests lie in the clinical and radiologic evaluation of cardiothoracic disease, particularly early lung cancer detection. She served as Emory's site principal investigator for the National Lung Screening Trial from 2002 to 2011. She was also interested in medical education, particularly medical student and radiology resident education, certification and testing.
Widely respected for her insights and contributions to radiology, Dr. Vydareny is a past president of numerous organizations including The American Association for Women Radiologists (AAWR), American Roentgen Ray Society (ARRS), the American College of Radiology (ACR) and the Association of University Radiologists (AUR). She served as a manuscript reviewer for Radiology, where three times she earned the Editor's Recognition Award. She was a member of and chaired the RSNA General Radiology Program Subcommittee for the RSNA annual meeting and moderated the Sunday night film panel in 1987.
Dr. Vydareny served the American Board of Radiology (ABR) as associate executive director for Diagnostic Radiology and the Subspecialties from 2008-2017. She also had significant roles at the Accreditation Council for Graduate Medical Education (ACGME), chairing the Radiology Residency Review Committee and the first Milestone Committee for Diagnostic Radiology. She has served the ACGME-International as a site visitor for several programs and is currently a member and vice chair of the ACGME-I review committee for surgical and hospital-based specialties.
Dr. Vydareny's many prestigious awards include gold medals from the AUR, ARRS and ACR. She was selected as co-recipient of the 2015 Achievement Award by the Association of Program Directors in Radiology, which has also awarded her honorary membership. AAWR recognized her outstanding contribution to the advancement of women in radiology and radiation oncology with the Marie Sklodowska-Curie Award. In 2013, Dr. Vydareny received the Women First Award from Emory School of Medicine.
Revered for her generosity and ability to make the most complex concepts understood, Dr. Vydareny was twice selected by Emory medical students for the Outstanding Teacher award, and RSNA presented her with the 2015 Outstanding Educator award.