Annual Oration in Diagnostic Radiology Dedication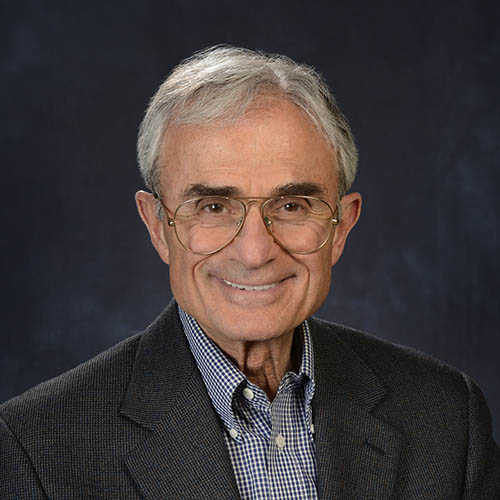 David C. Levin, MD
RSNA dedicates the 2020 Annual Oration in Diagnostic Radiology to the memory of David C. Levin, MD, a highly respected radiologist, champion of appropriate use in medical imaging and steadfast advocate for the specialty.
Dr. Levin was professor and chair emeritus of the Department of Radiology at Thomas Jefferson University and Thomas Jefferson University Hospital, Philadelphia. Dr. Levin established the Center for Research on Utilization of Imaging Services at Thomas Jefferson University. In 2008, an endowed chair was established in his honor at Thomas Jefferson University renaming the chair of the Department of Radiology as The David C. Levin Professor and Chair of Radiology.
Dr. Levin served as a jet fighter pilot in the U.S. Air Force before earning his medical degree from The Johns Hopkins University School of Medicine in Baltimore. He completed his radiology residency at the University of California, Los Angeles Medical Center.
A prolific author, researcher and lecturer, Dr. Levin was awarded an RSNA Gold Medal in 2009 and presented the RSNA 2014 Annual Oration on Diagnostic Radiology. An RSNA member since 1974, Dr. Levin was RSNA's third vice-president in 1996 and first vice-president in 2018. He served as chair of the R&E Foundation's Corporate Advisory Council and the Individual Giving Subcommittee, and was a co-chair of the Inspire-Innovate-Invest Campaign.
Dr. Levin received the gold medals of the American Roentgen Ray Society, American College of Radiology, Association of University Radiologists and Society of Interventional Radiology.