Sparking innovation — seeding the future of radiology
Investing in careers and driving scientific innovation are the cornerstones of the R&E Foundation. Your generosity ensures a bright future for radiology — for every $1 donated, grant recipients receive, on average, an additional $60 from other sources.
Donate today to provide the spark that lights a firestorm of innovation and learn how your contribution supports imaging discoveries across the field.
Donate now
Your donation to the R&E Foundation
makes a big impact
A grant from RSNA's R&E Foundation can have an immense impact on a recipient's
subsequent research funding, career trajectory, and ultimately, the advances they contribute to the
field of radiology and to patient care in the decades that follow.
Your contribution is the spark that lights
career pathways and brings research to life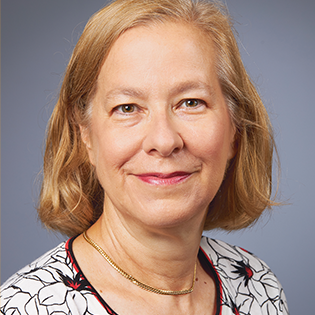 The spark providing critical, early-career support
83 individuals at 47 institutions were funded in the last year.
Priscilla J. Slanetz, MD, MPH
2012 RSNA Education Scholar Grantee/1995 RSNA Research Fellow and Annual Donor
"The [2012] grant not only helped me develop stronger teaching skills but also helped me strengthen relationships with other radiology educators, most of whom practice in subspecialties outside of mine...
…What's interesting is my original RSNA grant was a Research Fellow Grant, related to interventional radiology, which is not my subspecialty (since I'm a breast imager), but it was really great to have the opportunity to undertake a mentored research project as a resident, because it set me up well to succeed later on in my career. I want to thank the RSNA for what they do, particularly for residents, but also medical students, that can now get grants and be supported and mentored through projects ...it's very, very unique for many of the national organizations — and it really makes a difference."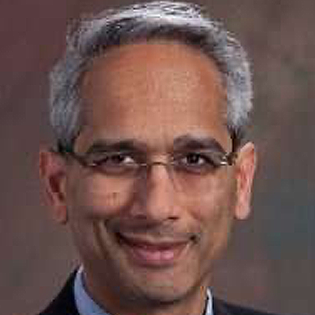 The spark leading to new advancements
94% of every dollar you donate goes directly toward research and education that improves patient care.
Srini Tridandapani, MD, PhD
2004 Siemens Healthineers/RSNA Research Resident Grantee and Annual Donor

"RSNA kickstarted my career… Fifteen years ago, when my knowledge base was very limited, I really didn't have the big picture, and in many ways, I was lost. Getting that Foundation grant was key in showing me the path to research in radiology. I see how we could lose very good, potential radiology researchers in the future if we don't give them the tools and resources they need at an early stage in their careers. Even if you are not interested in doing the research yourself, it's really important to contribute to the research mission of RSNA because we are defining what it means to be a radiologist 5, 10, 15 or 20 years from now. Your profession is going to be defined by what comes out of this research. We don't want other specialties defining what we do — we want to be able to define it ourselves. That's the most important reason to keep funding the R&E Foundation."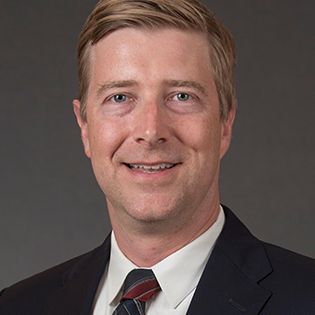 The spark funding radiology's future
More than $4.7 million in grant funding was awarded in 2023.
Mark Sellmyer, MD, PhD
2016 Philips/RSNA Research Resident Grantee

"The RSNA award was very important for my career. Not only did it signal to people that I was interested in an academic career, but that little success of 10s of thousands of dollars that I got to manage and control and use to put forward some new ideas allowed me to be able to say to funding agencies like the NIH and Burroughs Wellcome Fund, 'Hey, I can do this!' I want to thank the Foundation. This is an incredible feature of imaging science and is something we need to support for the next generation of imaging scientists."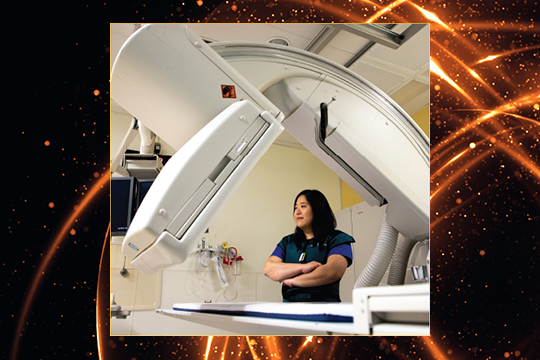 Support future breakthroughs
"This grant allows me to start a multidisciplinary and multicentered research project on hepatocellular carcinoma. It also provides me with valuable support, resources, and network necessary for an early career clinician-investigator."
— Xiaoyang Liu, MD, PhD; Grant Recipient
Learn about all the grant recipients in the 2023 RSNA R&E Foundation Grants & Awards Booklet
Build a strong future for radiology and support our grants by making a donation to the Foundation online.
Inspire the promising researchers and educators we fund
Funds from donors like you provide our grantees with the opportunity to discover some of today's most innovative procedures — directly benefitting countless patients.
Keep the future of our specialty burning bright and donate today!