Learn to make AI
work for you
Learn to make AI
work for you
Introducing the first-ever, radiology centered AI certificate program with a case-based curriculum that blends learning with practical application
On-demand course
Enrollment opens soon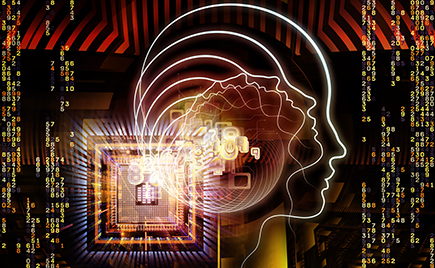 AI education for the mainstream radiologist
Artificial intelligence (AI) in medical imaging is rapidly advancing, and radiologists must keep pace and learn to integrate AI into their daily workflows.
The RSNA Imaging AI Certificate program provides essential education and delivers a pathway for all radiologists—even those who don't consider themselves tech-savvy—to learn how to efficiently evaluate and use AI to improve everyday practice or accelerate their academic careers.
"The RSNA Imaging AI Certificate provides the background you need to evaluate the usefulness and accuracy of AI algorithms, teach how to use AI algorithms in clinical practice and develop realistic expectations of how AI software may change clinical workflows."
—Linda Moy, MD; Course director
The only AI certificate of its kind
The RSNA Imaging AI Certificate program is the first and only radiology-specific AI course that provides a case-based, hands-on curriculum of foundational-level AI education via specially created, self-paced, on-demand videos.
Through this program, developed by your trusted partner in radiology education, you'll gain essential knowledge, experience and competency working with AI tools alongside experts in the field. Leverage your AI knowledge to boost your earning potential and improve workflow efficiency, diagnostic accuracy and patient care.
Interested in learning more?
We'll send you the latest program details and will alert you when enrollment begins.
Send me updates
"Our unique approach is focused toward the mainstream radiologist, blending learning with actual practice-based applications. It's unlike any other AI course available today."
—George Shih, MD; Course director
Disclosure: Dr. Shih is a paid scientific advisory board member, consultant and owns stock in MD.ai.
Practical AI education—limitless possibilities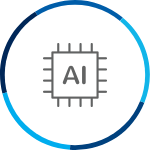 AI education for all radiologists
It's ideal for those who want to save time and increase profitability in everyday practice and those who want to accelerate their careers.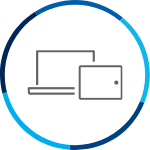 Self-paced, on-demand learning
Start with the basics and develop your foundational knowledge. Advance when you're ready.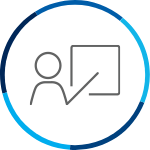 Hands-on, case-based modules
Practice how to implement, monitor and use AI algorithms in clinical practice using case-based modules alongside expert instructors.
"Radiologists need to be involved in how technical tools are developed so patient care can improve. This course will open doors to new knowledge and understanding of how AI tools work, how they're defined and what their limitations are."
—Matthew B. Morgan, MD; Course director
Other educational opportunities
Explore upcoming live webinars, Spotlight Courses, workshops and on-demand educational opportunities.