Registration for this course is now closed—but there's still time for registrants to continue learning. Registrants can access a live recording of Imaging of Diffuse Lung Disease: From Pathology to AI in the Online Learning Center through December 31, 2021. Registrants must log in to view the recording.
On-demand access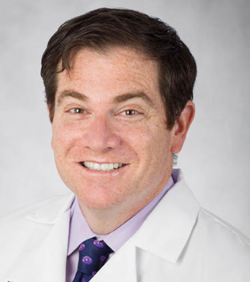 Seth J. Kligerman, MD
Seth J. Kligerman, MD, is a board-certified diagnostic radiologist and an associate professor in the department of radiology at the UC San Diego School of Medicine. Dr. Kligerman is the division chief of cardiothoracic imaging at UC San Diego Health and has clinical expertise in interpreting imaging studies of patients with a variety of thoracic (lung) and cardiac diseases.
Dr. Kligerman was awarded an advanced proficiency in cardiac computed tomography (CT) imaging by the American College of Radiology (ACR) and his research examines the pathogenesis of fibrotic lung disease, low-dose CT imaging, advanced CT reconstruction techniques and infiltrative cardiomyopathies. He has also investigated the relationship between disease status as inferred from imaging studies and disease status based on pathology reports (examination of tissue under the microscope).
Dr. Kligerman is a lecturer in both cardiac and thoracic imaging at the American Institute of Radiologic Pathology and serves on multiple research committees related to cardiothoracic imaging. He is published widely in his field and is a frequent invited lecturer nationally and internationally.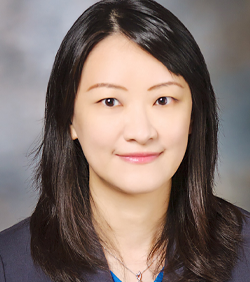 Carol Wu, MD
Carol Wu, MD, is a board-certified radiologist and professor in the department of thoracic imaging at UT MD Anderson Cancer Center. Dr. Wu has expertise in the interpretation of Chest CT and PET-CT. Her research interests include improving imaging utilization in the evaluation of patients with suspected pulmonary embolism, lung cancer and esophageal cancer. Dr. Wu is chair of the Big Data Committee at the Society of Thoracic Radiology and is a member of RSNA's Radiology Informatics Committee.
Teri J. Franks, MD
Teri J. Franks, MD, is board certified in anatomic and clinical pathology. Currently, she is the senior pulmonary and mediastinal pathologist at the Department of Defense and the Defense Health Agency Joint Pathology Center. She is also the site director for the Department of Defense, Defense Health Agency, National Capital Consortium, and the Pulmonary/Critical Care Medicine Fellowship Training Program in pulmonary and mediastinal pathology. Her special interest is in the radiologic-pathologic correlation of thoracic lesions (particularly adenocarcinoma) and its precursor lesions, smoking-related lung injury and pulmonary fibrosis.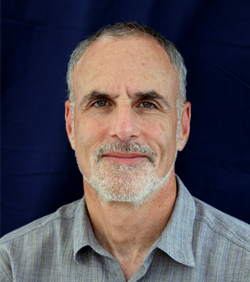 Jeffrey Galvin, MD
Jeffrey R. Galvin, MD, is a board-certified diagnostic radiologist and pulmonologist and is a professor in the departments of radiology and internal medicine at the University of Maryland School of Medicine. Dr. Galvin has more than 20 years of experience in radiologic-pathologic correlation of lung disease and is the former chief of chest imaging at the Armed Forces Institute of Pathology and the former director of the medical intensive care unit at the University of Iowa.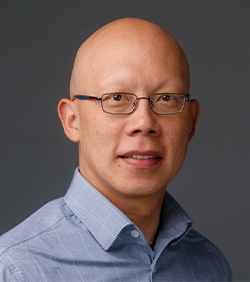 Albert Hsiao, MD, PhD
Albert Hsiao, MD, PhD, is a cardiothoracic radiologist trained in engineering and computer science at Caltech and bioengineering/bioinformatics in the UC San Diego Medical Scientist Training Program (MSTP). He currently leads advanced cardiovascular imaging and the Augmented Imaging and Data Analytics (AiDA) research laboratory at UC San Diego Health and serves as co-director of the T32 clinician-scientist radiology research residency program and co-director of the MSTP SURF program.