Imaging of Diffuse Lung Disease: From Pathology to AI
Imaging of Diffuse Lung Disease: From Pathology to AI
September 17
Live virtual course

11:00 AM–1:30 PM Central Time (CT)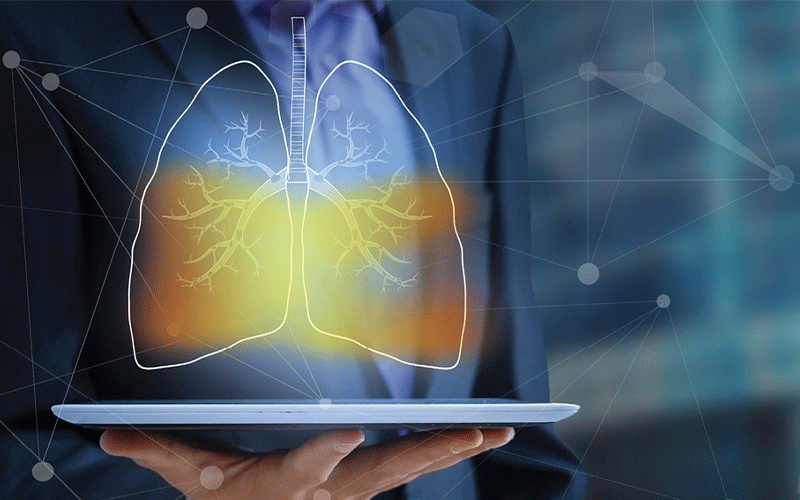 Approach interstitial lung disease like the experts
Analyze case subtleties and learn expert methods for assessing images related to connective tissue disease and lung injury caused by smoking, vaping and COVID-19 at Imaging of Diffuse Lung Disease: From Pathology to AI. At this interactive compact course, presenters will walk through cases and challenge you to dig deeper and look at the images differently.
Leading experts in the field will provide advanced methods for diagnosis, including pathology review and the use of artificial intelligence (AI), for long-term assessment of lung disease and injury. Attendees will get the unique opportunity to engage experts in the field during the case reviews and ask questions live.
Registration is closed. Registrants can access a live recording of the course in the Online Learning Center through December 31, 2021. Registrants must log in to view the recording.
On-demand access
Education that's one of a kind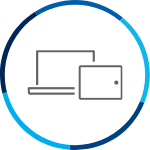 Take a deep dive into cases that resemble what you might see in your day-to-day work and learn how to analyze cases differently.
Be part of the conversation
You'll feel like you're in the reading room with the experts at this highly interactive course where you can ask questions at any time.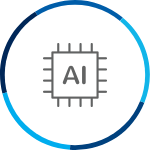 Realize the full power of AI
Learn how AI can go beyond a qualitative approach and provide quantitative data analyses of chest images.
Course details
Better understand imaging findings of interstitial lung disease caused by vaping, smoking and COVID-19 by taking a more nuanced approach to studying images. During the course, which will be held virtually on September 17 from 11:00 AM to 1:30 PM CT, presenters will cover AI applications in chest scans and take a deep dive into several cases. The course will culminate in a live Q&A with select presenters.
"If someone comes to you with an image and gives you a diagnosis right off the bat, it really constricts your thinking. Through this course, we want to encourage people to look at the images in a different way to increase the accuracy of diagnoses."

– Jeffrey R. Galvin, MD
Join us online
View cases, ask questions and interact with experts at this engaging live course. This compact course will be hosted virtually, so you can advance your skills without leaving your home.
Additional educational opportunities
Explore upcoming live webinars, virtual courses, workshops and on-demand learning opportunities.