Registration for this course is now closed—but there's still time for registrants to continue learning. Registrants can access a live recording of AI Implementation: Building Expertise and Influence in the Online Learning Center through December 31, 2021. Registrants must log in to view the recording.
On-demand access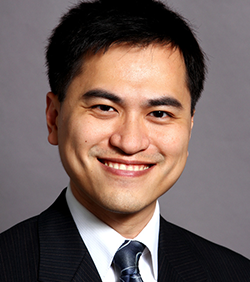 Po-Hao Chen, MD
United States

Po-Hao Chen, MD, is the chief informatics officer at the Cleveland Clinic (CC) Imaging Institute, the IT medical director of Enterprise Radiology and is a practicing musculoskeletal radiologist. Dr. Chen earned his MD and MBA from Harvard in 2012, completed his radiology training at the University of Pennsylvania and has received awards from national innovation challenges, hackathons and research presentations. Dr. Chen's current academic interest is in the "last-mile" challenges of AI, such as creating a scalable data pipeline to validate and continuously monitor AI models.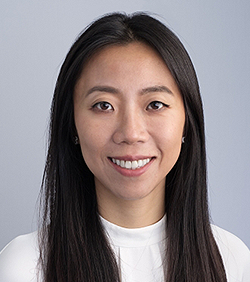 Yan Chen, PhD
United Kingdom
Yan Chen, PhD, is an associate professor of cancer screening at the University of Nottingham. Her research interests primarily concern human and machine performance evaluations in medical imaging applications in the widest sense, using visual search and computer science approaches. This currently encompasses the radiological areas of breast screenings, prostate cancer imaging, lung cancer imaging and chest CT scans as well as digital pathology and surgical areas of orthopedic and laparoscopic surgery. In these domains, Dr. Chen has performed many eye tracking analyses and other investigations. She is interested in artificial intelligence testing and evaluation in radiology and pathology.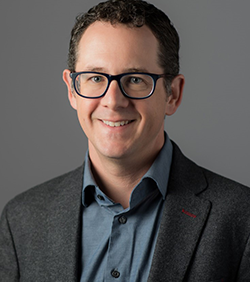 Marc Kohli, MD
United States
Marc Kohli, MD, is the medical director of imaging informatics at UCSF, a position he assumed in November 2015 following six years spent leading radiology informatics at Indiana University. Dr. Kohli has an extensive record of service to informatics, including chair-elect of the Board of Directors for the Society of Imaging Informatics in Medicine (SIIM). Dr. Kohli also sits on the Radiology Informatics Committee (RIC) for RSNA as the co-chair of a joint RSNA/American College of Radiology (ACR) Common Data Element (CDE) Steering Subcommittee, which oversees RadElement.org. RadElement.org houses human- and machine-readable data definitions, and the committee has actively engaged EHR, speech recognition and PACS vendors to enable interoperability. Dr. Kohli has participated in several webinars and has lectured over 70 times at national and international conferences. His YouTube video on radiology informatics has been viewed more than 25,000 times and is used for imaging informatics education around the globe. Recently, Dr. Kohli has focused on AI implementation and ethics.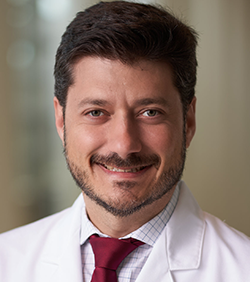 Luciano M. Prevedello, MD
United States
Luciano M. Prevedello, MD, is an associate professor of radiology and the vice chair of medical informatics and augmented intelligence in imaging in the department of radiology at the Ohio State University (OSU) Wexner Medical Center. Dr. Prevedello is also OSU's associate chief clinical information officer and the medical director of the 3D and Advanced Visualization Lab. Following his residency in radiology, Dr. Prevedello received formal training in imaging informatics, quality and safety as well as diagnostic radiology, with an emphasis on evidence-based imaging, diagnostic neuroimaging and emergency radiology at Brigham and Women's Hospital at Harvard Medical School. He obtained his master's degree in public health at the Harvard School of Public Health and is board certified in radiology, neuroradiology and clinical informatics. At RSNA, Dr. Prevedello is an associate editor of the journal, Radiology: Artificial Intelligence, an active member of the Machine Learning Steering Subcommittee, the Radiology Informatics Committee (RIC), the Machine Learning Data Standard Subcommittee and the Annual Meeting Program Planning Committee (Imaging Informatics Subcommittee).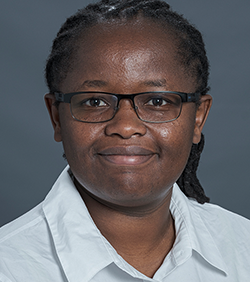 Judy W. Gichoya, MBChB
United States
Judy W. Gichoya, MBChB, is a multidisciplinary researcher, trained as both an informatician and a clinically active radiologist. She has been funded through the Grand Challenges Canada and the National Science Foundation's (NSF) division of Electrical, Communications and Cyber Systems (ECCS). Dr. Gichoya focuses her career on validating machine learning (ML) models for health in real clinical settings and explores explainability and fairness with a specific focus on how algorithms fail. She has worked on the curation of datasets for the SIIM hackathon and ML committee. She volunteers on the ACR and RSNA machine learning committees to support the AI ecosystem and advance development and use of AI in medicine. Dr. Gichoya is currently working on the sociotechnical context for AI explainability for radiology, with an emphasis on the dimensions of human factors that govern user perceptions and preferences of Explainable Artificial Intelligence (XAI) systems.
Felipe Campos Kitamura, MD
Brazil
Felipe Kitamura, MD, head of AI at Dasa, is also a neuroradiologist and an MSc and PhD candidate in the department of diagnostic imaging at Universidade Federal de São Paulo (UNIFESP). Dr. Kitamura is also a Radiology in Training deputy editor of the Radiology journal and is co-chair of the ML Education Subcommittee at SIIM and has won gold medals in the RSNA and SIIM ML Challenges.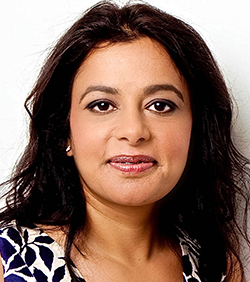 Nisha Sharma, MBChB
United Kingdom
Nisha Sharma, MBChB, is the director of the breast screening program at Leeds Teaching Hospitals in the United Kingdom. She is a radiologist consultant who specializes in breast imaging and is active in research and audits with a particular interest in the role of AI within breast imaging.