The RSNA Case Collection has launched!
Developed by and created for radiologists, RSNA Case Collection, is an educational resource for the global radiology community.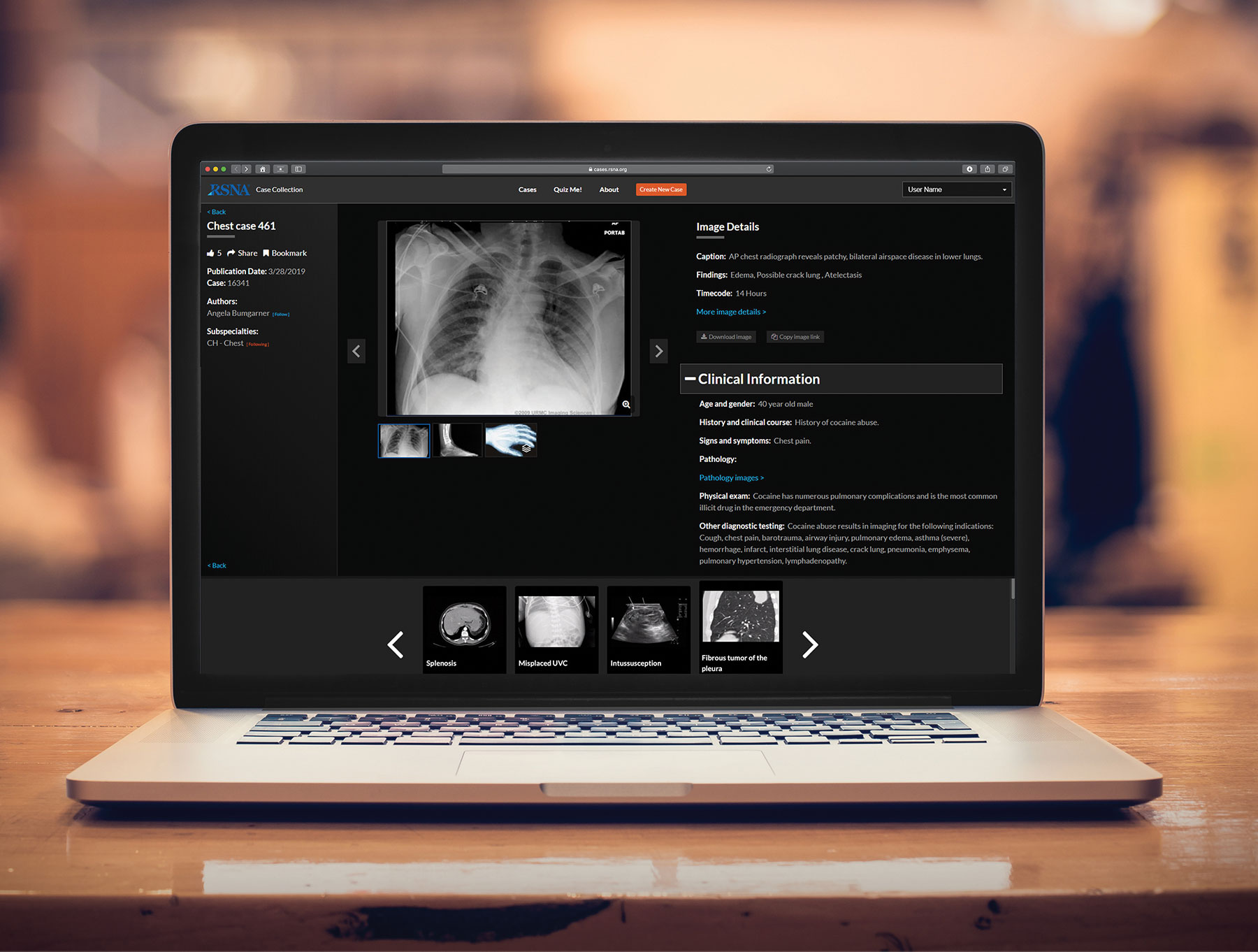 This professional development resource is accessible to all through an easy-to-use, mobile-friendly platform. All submitted cases are peer-reviewed, and accepted cases will be assigned a DOI, allowing them to be fully citable.
Visitors can view cases organized by subspecialty, use advanced search options, take quizzes and generate differential diagnoses.
Help us continue to build a powerful resource for radiologists and trainees. Visit RSNA Case Collection to explore our library of cases, submit your own or sign-up to become a reviewer.
RSNA Case Collection