Learn practical skills in artificial intelligence (AI) from world-renowned AI experts when you attend Comprehensive AI for Practicing Radiologists.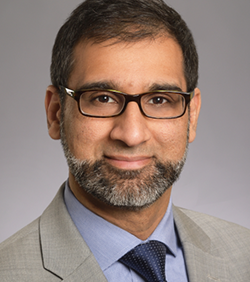 Nabile M. Safdar, MD, MPH
Course director
Nabile M. Safdar, MD, MPH is an associate CMIO at Emory Healthcare and the vice chair of informatics in the Department of Radiology and Imaging Sciences. Dr. Safdar completed his imaging informatics fellowship at the University of Maryland. He is a pediatric radiologist board certified in clinical informatics, and currently one of the co-directors of the National Imaging Informatics Curriculum. His research interests have included computational approaches to pediatric imaging, the intersection of quality and informatics in health care and exploring ethical issues associated in medical imaging.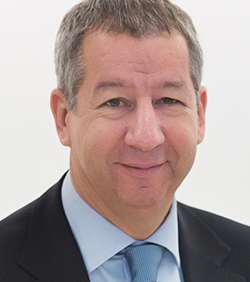 Marc Zins, MD
Course director
Marc Zins, MD currently practices as chairman of the Radiology Department at Saint Joseph Hospital, René Descartes University in Paris, France. Dr. Zins received his medical degree from the Medical Faculty of Paris. He has authored over 120 peer reviewed papers, 20 book chapters and one book. He reviews for numerous scientific journals including Radiology, where he is also an associate editor, and European Radiology. His main areas of clinical expertise and research include pancreatic and liver diseases and imaging of the acute abdomen. He is secretary-treasurer of the European Society of Gastro-Intestinal and Abdominal Radiology, past president of the French Society of Abdominal Radiology and currently serves as secretary general of the French Society of Radiology.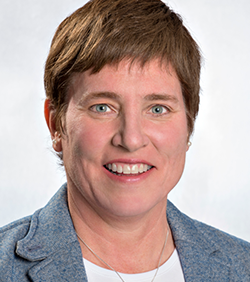 Katherine P. Andriole, PhD
Katherine Andriole, PhD is an associate professor of radiology at Harvard Medical School, Brigham and Women's Hospital (BWH), and director of research strategy and operations at the Massachusetts General Hospital & BWH Center for Clinical Data Science. She studied biomedical engineering at Duke University and electrical engineering and medicine at Yale University. She did postdoctoral fellowships in radiology at the University of California (UC) at Los Angeles and UC at San Francisco. She has served in leadership roles for the Society of Imaging Informatics in Medicine (SIIM). Dr. Andriole is RSNA's second vice president and serves on the Radiology Informatics and Machine Learning Steering committees. She is the senior scientist for education at the American College of Radiology Data Science Institute. She is an associate editor of the Journal of Digital Imaging and the Journal of Medical Imaging. Dr. Andriole has been elected a member of the Academy of Harvard Medical School and inducted into the SIIM College of Fellows.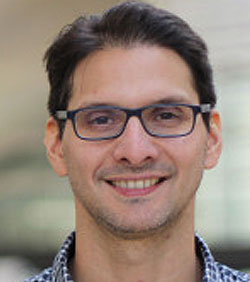 Roberto Ardon, PhD
Roberto Ardon, PhD, graduated from the Ecole Centrale Paris in 2001 and has a Master MVA from the Ecole Normale Supérieure. He also holds a PhD in Applied Mathematics from the University of Paris Dauphine. With more than 15 years of experience, he is recognized as a specialist in medical image processing and has numerous publications and patents. Since 2015 he has focused on machine and deep learning for medical images and has supervised multiple doctoral theses in collaboration with renowned academic partners such as Télécom Paris Tech, the Ecole Polytechnique Fédérale de Lausanne and the University Paris Dauphine.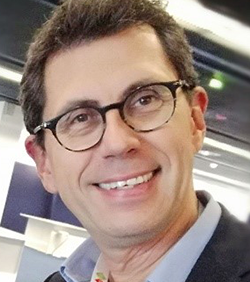 Jean Paul Beregi, MD, PhD
Jean Paul Beregi, MD, PhD graduated from Lille University School of Medicine in cardiology and radiology. He carried out his residency in Paris and then in Lille. Dr. Beregi is a professor of radiology, and chairs the Cardiovascular Radiological Department. He is member of various national and international societies, including the Cardiovascular and Interventional Radiological Society of Europe. He is chairman of the Department of Radiology at CHU de Nîmes, Faculté de Médecine de Montpellier-Nîmes. Dr. Beregi is vice-president of the National College of Radiology and a member of the DRIM France IA executive board.
Loic Boussel, MD
Loic Boussel, MD, PhD is a professor of radiology at the University of Lyon in France and chief of the Department of Radiology at the Croix-Rousse Hospital (Hospices Civils de Lyon). He is co-leading a research team in the CREATIS Laboratory. He is mainly involved in spectral CT and AI developments for cardiovascular imaging.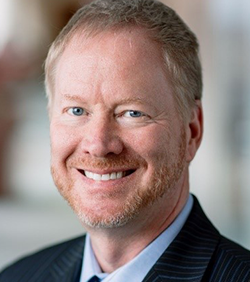 Bradley Erickson MD, PhD
Bradley Erickson, MD, PhD is a neuroradiologist at the Mayo Clinic and director of the Radiology Informatics Laboratory. He has received multiple NIH grants for the application of image processing and machine learning to medical imaging. He has developed multiple AI applications for medical imaging, some of which are used in clinical practice.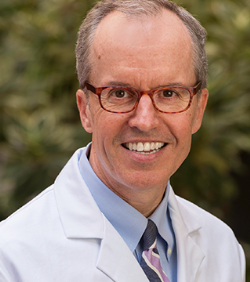 Curtis P. Langlotz, MD, PhD
Curtis P. Langlotz, MD, PhD is professor of radiology and biomedical informatics and director of the Center for Artificial Intelligence in Medicine and Imaging (AIMI Center) at Stanford University. As a medical informatics director for Stanford Health Care, he is also responsible for the computer technology that supports the Stanford Radiology practice. The AIMI Center develops artificial intelligence methods that enable computer systems to draw complex inferences from image information and associated clinical data to augment the skills of human imaging professionals. He currently serves on the RSNA Board of Directors as the liaison for informatics.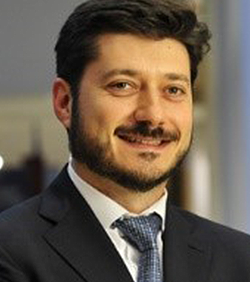 Luciano M. Prevedello MD, MPH
Luciano M. Prevedello, MD, MPH is an associate professor of radiology at the Ohio State University Wexner Medical Center. He is vice chair for medical informatics and augmented intelligence in imaging and medical director of the 3D and Advanced Visualization Lab. Following his residency in radiology, Dr. Prevedello received formal training in imaging informatics, quality and safety as well as diagnostic radiology at Brigham and Women's Hospital at Harvard Medical School. He obtained his master's degree in public health at the Harvard School of Public Health. He is board certified in radiology, neuroradiology and clinical informatics. He serves on the Society for Imaging Informatics in Medicine's Board of Directors. He chairs the Machine Learning Steering committee at RSNA and is also a member of the Radiology Informatics and Scientific Program committees. Dr. Prevedello is an associate editor of the RSNA journal, Radiology: Artificial Intelligence. At the American College of Radiology, he serves as a member of the Informatics Advisory Council.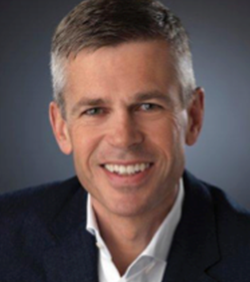 Erik R. Ranschaert, MD, PhD
Erik Ranschaert, MD, PhD studied medicine and radiology at the KU Leuven in Belgium. He obtained his PhD and certified imaging informatics professional degree from the University of Antwerp. He currently works as a radiologist at the ETZ Hospital in Tilburg, The Netherlands. Dr. Ranschaert is the president and past vice president of the European Society of Medical Imaging Informatics. He is chief medical officer for the Diagnose.me platform and has an advisory role at MedicalPHIT and Barco. He is the co-editor of Artificial Intelligence in Radiology.