Meet the course directors and faculty members who will lead you through AI Adoption and Implementation: Applications and Opportunities in Radiology.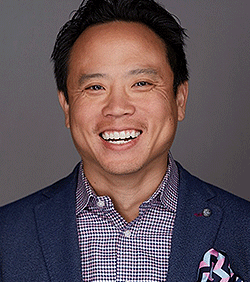 William W. Boonn, MD
Course director
William Boonn, MD, is the chief medical officer at Rad AI, Inc. He is also a practicing cardiovascular radiologist at the University of Pennsylvania and co-founder and CEO at Equium Intelligence, Inc. prior to its acquisition by Rad AI. Dr. Boonn is also a co-founder and former CEO of Montage Healthcare Solutions, Inc. (acquired by Nuance Communications, Inc. in 2016) where he continued as chief medical information officer.
Dr. Boonn completed his diagnostic radiology residency and cardiovascular imaging fellowship at the University of Pennsylvania and an additional imaging informatics fellowship at the University of Maryland. Dr. Boonn has been active in national and international radiology societies and organizations, including chair and committee positions with RSNA and the American College of Radiology. Previously, he was a Board member at the Society for Imaging Informatics in Medicine. Dr. Boonn is currently a Board member at the Cobbs Creek Foundation and a member of Robin Hood Ventures.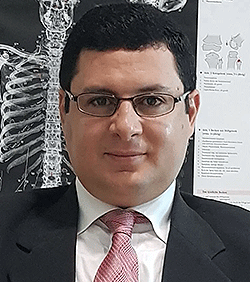 Salah A. El Rai, MD, MSc
Course director
Salah A. El Rai, MD, MSc, has more than 18 years of professional and academic experience in France, Lebanon, Tunisia and the United Arab Emirates (UAE). Currently, he is working as a consultant radiologist and department head at the Dr. Sulaiman Al Habib Medical Center in Dubai. He is a reviewer for the American Journal of Radiology and an active member in RSNA, European Society of Radiology, French Society of Radiology, Cardiovascular and Interventional Radiological Society of Europe, and the scientific committee of the annual radiology meeting organized by the Radiology Society of the Emirates. Dr. Salah has French certification in neuroradiology, neurovascular imaging, vascular imaging, fetal and perinatal imaging, gynecological and breast imaging, in addition to American certification in cardiac imaging.
Dr. Salah has published more than 100 national and international publications and has special interests in imaging quality improvement to provide safe and patient-centric radiology services.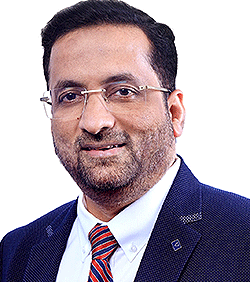 Shaikh Sayeed Iqbal, MD
Shaikh Sayeed Iqbal, MD, graduated from Government Medical College in Nagpur, India in 1998 and has 25 years of intensive experience in radiology, with specialization in MRI and multi-slice CT. Dr. Iqbal is currently working as a senior radiology specialist at the Rashid Hospital & Trauma Centre in Dubai, UAE (Joint Commission International Accreditation) and is a pioneer of their neuroradiology unit.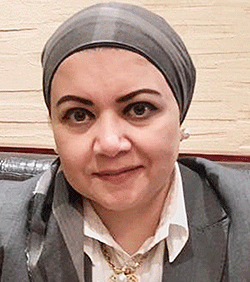 Safaa M. Khalil, MBBCh, MSc, MD
Safaa M. Khalil, MBBCh, MSc, MD, has more than 25 years of experience in clinical radiology throughout Egypt, Saudi Arabia, Canada and the UAE. Currently, Dr. Khalil is a consulting radiologist at Al Qassimi Women's and Children's Hospital in Sharjah, UAE and serves as the head of the national screening program for early detection of breast cancer in North Emirates, Unison/MOH PPP.
Dr. Khalil received her medical degree from Ain Shams University in Cairo, Egypt in 2008. In addition to completing the breast imaging program in Sweden, she received ultrasound certifications from the U.S. and Canada. Dr. Khalil also completed training in imaging informatics at the Michener Institute University Health Network in Toronto.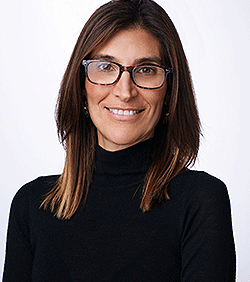 Nina E. Kottler, MD, MS
Nina E. Kottler, MD, MS, has been a practicing radiologist specializing in emergency imaging for more than 17 years. Combining her clinical radiology experience with a graduate degree in applied mathematics, she has been using technologic innovation to drive value in the radiology field. Dr. Kottler has held multiple leadership positions within her practice and is currently the associate chief medical officer for clinical AI. Dr. Kottler is also an associate fellow at the Stanford AIMI Center and serves on committees for the American College of Radiology (ACR), RSNA, and the Society for Imaging Informatics in Medicine. As an industry expert, Dr. Kottler consults for companies in aerospace, materials science and health care and is a frequent international lecturer discussing imaging AI.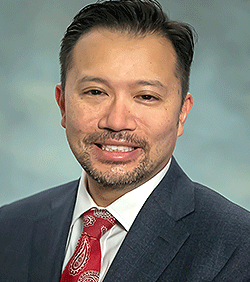 Ryan K. Lee, MD, MBA
Ryan K. Lee, MD, MBA, is the chair of radiology at the Einstein Healthcare Network and a professor at the Sidney Kimmel College of Medicine at Thomas Jefferson University. His areas of expertise include quality and safety and hospital and physician reimbursement. Dr. Lee is active in local, state and national medical societies, serving on numerous committees in the areas of quality and safety, health care economics, AI, clinical decision support and peer review. Dr. Lee is currently the chair of ACR's GSER Quality and Safety and CDS R-SCAN Registry Steering Committees and is chair of the Pennsylvania Radiological Society Quality and Safety Committee.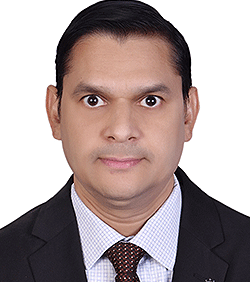 Parag Suresh Mahajan, MBBS, MD
Parag Suresh Mahajan, MBBS, MD, is a consultant radiologist and faculty member at Hamad Medical Corporation in Qatar and is a clinical assistant professor at Qatar University.
Dr. Mahajan is a fellowship trained clinical informatician, with a particular interest in imaging informatics. As an accomplished writer and researcher in radiology and clinical informatics, he has published more than 30 research papers and three books. Dr. Mahajan is the author of Artificial Intelligence in Healthcare: AI, Machine Learning, and Deep and Intelligent Medicine Simplified for Everyone. In addition, he is a faculty member and course director at MedMantra Academy for "AI in Healthcare" courses.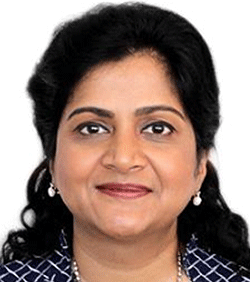 Naghma Nawaz, MBBS
Naghma Nawaz, MBBS, is a staff physician in the Imaging Institute at the Cleveland Clinic Abu Dhabi.
Dr. Nawaz received her medical degree from the Army Medical College in Rawalpindi, Pakistan. She completed her residency and fellowships in CT and cross-sectional MRI at St. James's Hospital in Dublin and Guy's and St. Thomas' and St. George's NHS Trust Hospital in London.
Prior to joining Cleveland Clinic Abu Dhabi, Dr. Nawaz was a consultant breast radiologist at Sheikh Khalifa Medical City Abu Dhabi. At Sheikh Khalifa Hospital, Dr. Nawaz was the deputy chair of the Radiology Department (2008–2016), the program director of the radiology residency program (2011– 2015) and the chair of the Breast Imaging Subcommittee of Radiology Council at SEHA. Dr. Nawaz was also a member of the Research Ethics Committee at Sheikh Khalifa Medical City from 2007 to 2019.