Education Development Grant
This R&E Foundation grant funds projects that improve upon tools and methodologies currently used in radiology education in order to prepare the next generation of radiologists.

Application deadline: February 15, 2019 by invitation only
Project topics
The request for application deadline for 2018 has passed, but the R&E Foundation Board of Trustees will announce new topics in February 2019.
Award amount
Grant recipients receive $30,000 to $100,000 per year for projects lasting up to three years, with a $300,000 funding cap.
Eligibility
Any RSNA member may apply for this grant. If you're a non dues-paying member, your scientific advisor or your co-investigator must be a dues-paying member.
Application instructions
This grant requires a pre-application, which was due Sept. 3, 2018. Full applications will be accepted from invited investigators only, based on pre-application submissions. The full application deadline is Feb. 15, 2019.
You must be an RSNA member to apply.
For more detailed information, including application instructions, please review the policies and procedures (PDF) for this grant.
About the R&E Foundation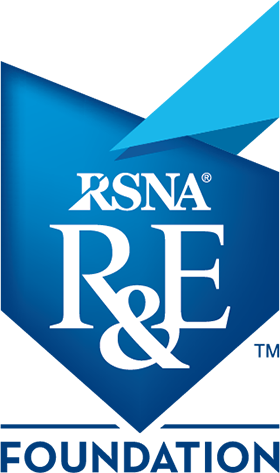 Our Research & Education Foundation provides a critical source of support for investigators. Since the Foundation's inception in 1984 we've awarded over 1,450 grants. That's more than $60 million in funding for radiology research and improving patient care.