Resident and Fellow Symposium
The Resident and Fellow Symposium is a session at the RSNA annual meeting that is developed by and designed for radiology trainees. Each year, based on the feedback from the previous year's symposium, the RSNA Resident and Fellow Committee identify important topics that are affecting residents and fellows. The resulting symposium is filled with helpful and inspiring information designed to give trainees the information they need to be successful radiologists.

2019 Symposium Presentations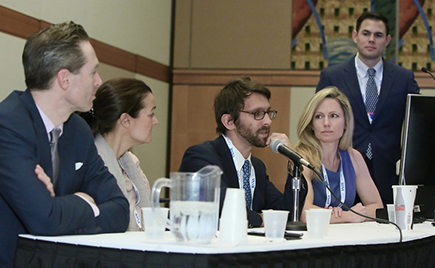 Job Market Update: Changing Practice Patterns
Eric R. Smith, MD | Darcy J. Wolfman, MD
Using a systematic approach to help residents and fellows land a job , the 2019 ACR Human Resources Commission Report will be reviewed with considerations for both private practice and academic positions.
Watch video
Past Symposiums
Symposium topics from the past are just as relevant today. Don't miss out on these additional presentations.